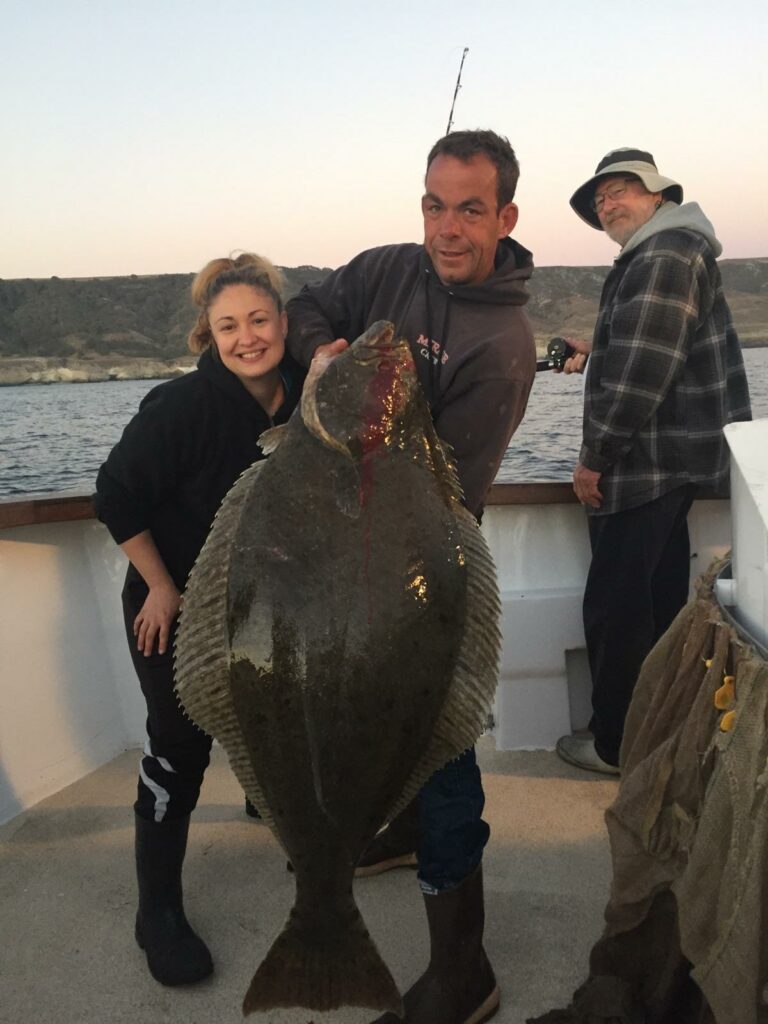 It's Official! 
The IGFA has officially approved Sierra Perez's halibut as the new womens 50 lb line class world record.
Sierra has been fishing the Mirage for many years with her dad Randy Perez. It is so cool to be able to witness this and have this be the 3rd record Halibut caught on the Mirage!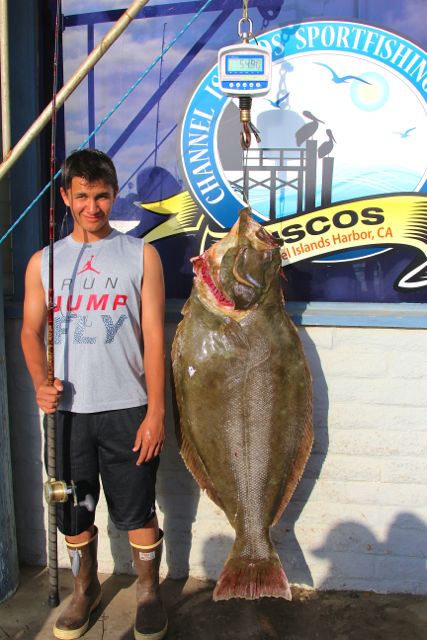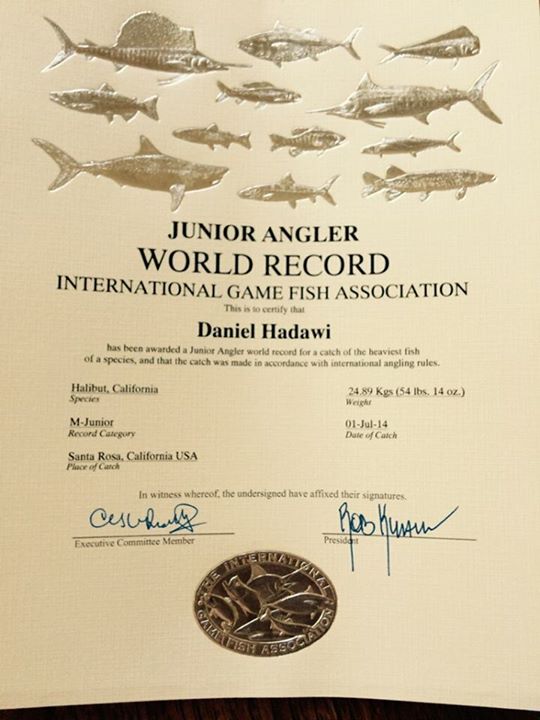 It's Official! 
Daniel Hadawi of Stevenson Ranch, CA officially holds the IGFA World Record California Halibut weighing in at 54lbs 14oz –  Jr Male Division. Caught aboard the Mirage on July 1, 2014.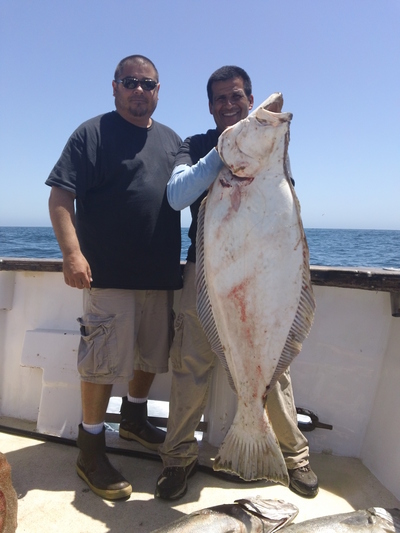 It's Official!
Francisco Rivera of Camarillo, CA officially holds the IGFA World/State record for catching his 67lb 5oz, California Halibut aboard the Mirage, July 1, 2011 at Santa Rosa Island.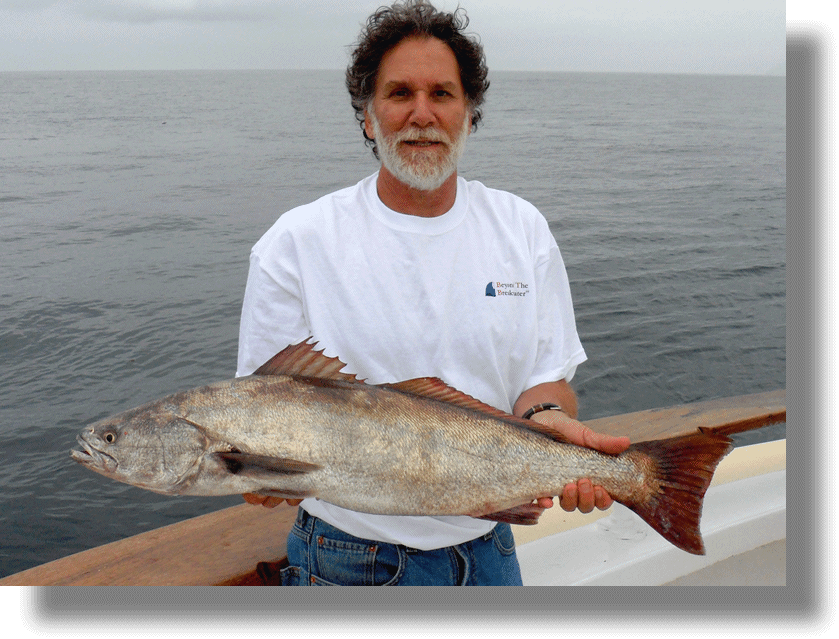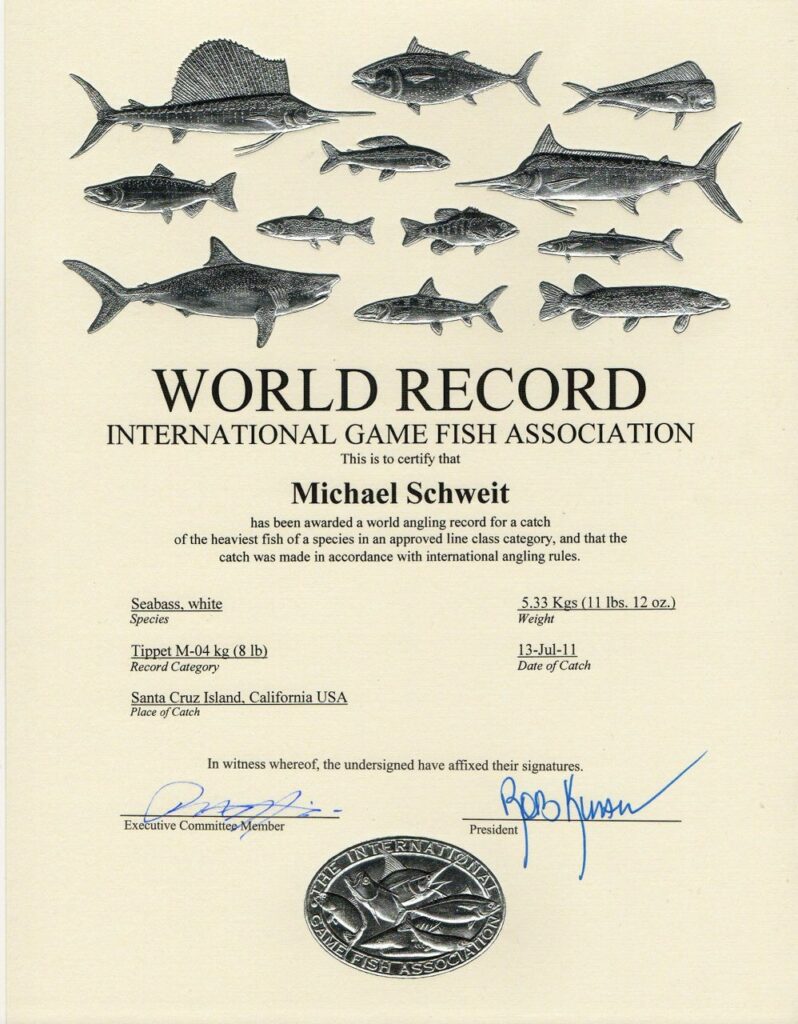 It's Official!
Michael Schweit, president of the Southwest Council of the Federation of Fly Fishermen, caught a white seabass world record on 8lb tippet at Santa Cruz Island on July 13, 2011 aboard the Sea Jay. The fish weighed in at 11lb 13oz.