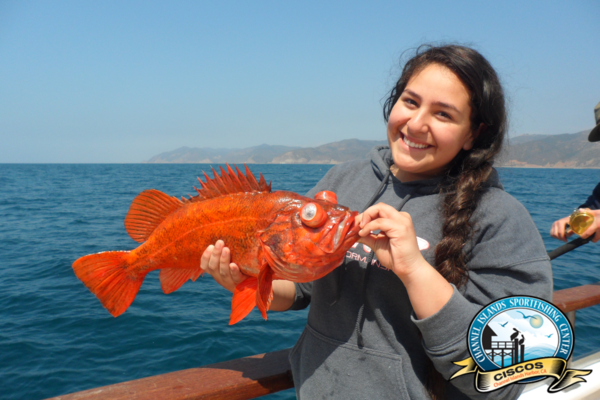 Three Quarter Day Fishing Trip
After going on the half day fishing trip, eventually it is time to graduate up to a three quarter day trip. Anglers will experience much of the same fishing as other trips with a few perks to waking up a bit earlier. Usually during the early spring and winter we fish Rockfish and Lingcod. Rock fishing yields a high catch rate so generally everyone has some good eating fish to take home. On earlier departures during the spring and summer months, you have the opportunity to catch White Seabass, Barracuda and even Yellowtail. Not that this trip goes out farther into the ocean but rather you arrive at your destination early enough to partake in the "early morning bite" for these larger game fish.
The Gentleman and Erna B are the three quarter day boats but there are a few differences between the two. The Gentleman is a large capacity vessel departing daily at 6am. It has a large galley and the only boat with a true sun deck for spectating or simply relaxing. The Erna B departs at 7am and also has a full galley but the main difference is that it is a limited load trip. This means fewer anglers and can especially be important on busy weekends and holidays.