Late spring and summer are the time of year that the White Seabass pop up in the Channel Islands. The size can range from 10lbs up to 60+lbs! It is not uncommon to see in the fish reports of several weighing over 40lbs!
Just yesterday this monstor was caught aboard the Aloha Spirit by Hilary Wells of Northridge, CA. She caught this 60.2 pound White Seabass on a squid and a slider. This fish was a pound over the woman's line class record but they did not measure the length of the fish or take a picture with her and the rod and the fish which is part of the IGFA criteria.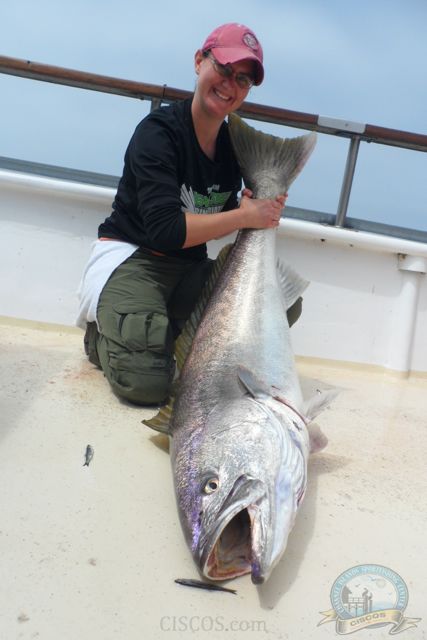 This season, CiSCOS fleet has reported on deck, almost 200 and the season is just starting! We have a page dedicated to these illusive fish (Some call them Ghost fish due to the fact they seem to "hide".