July 13, 2012
What a great trip today turned out to be, as we started, trying to catch white seabass and barracuda on the backside of Anacapa Island. We metered around a heavily crowded section anchoring up 3 different times in search of the elusive croaker. We scratched 5 barracuda total after about 2 hours.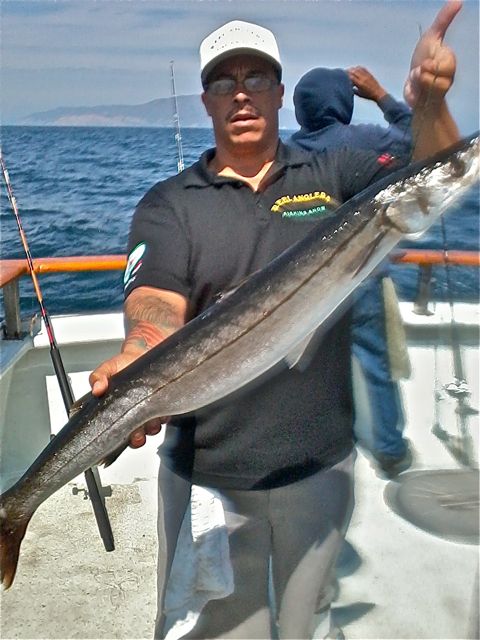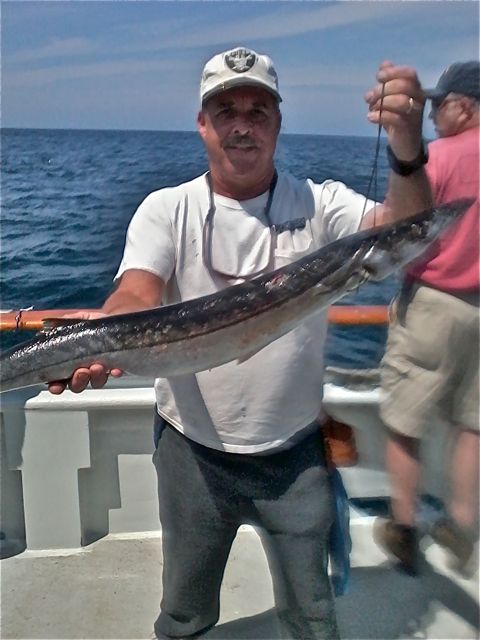 Capt. Dave Wortham then got on the loud speaker and said, time to fill sacks with something for dinner. We switched tactics and headed out to deep water. We drifted a couple of spots picking a few of the biggest white fish I've ever seen, The biggest by our camera man just around 7 pounds, an Anacapa yellow tail. After the 3rd drift, a rather decent one, anchored on it and started loading up on big reds and more big white fish.
We moved once more and it was ON! Bigger red snapper flying over the rail with a half a dozen lingcod, with white fish still being picked as well.
Capt Dave comes over the speaker again and says…20 minutes and were gonna wrap it up. Seconds later 1 angler rod goes major bendo. We grabbed the video camera thinking a big lingcod. But to everybody's surprise, a 30 pound White Seabass pops to the surface. 1 swing of the galf and the whole boat erupts. Finally a SEABASS shows up. From 180 feet. Which goes to show, you'll never know what you might catch in the ocean.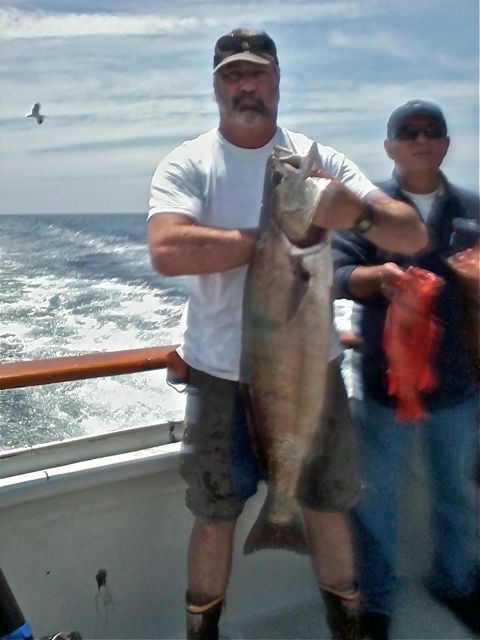 What a story book way to end a great day at sea, that begun looking like one of those…you should of been here yesterday type of days!
Thanks to the ERNA Bs great crew for giving us great opportunities to catch fish.
Kevin Brannon