WOW, what a great way to open up the Rockfish season. I got down to the landing around 8:30pm and loaded up my gear on the Seabiscuit, after a brief introduction and safety speech by Capt. Bob we were on our way. I got all my gear rigged up and ready, then hit my bunk. I was soon awake to the smell of fresh coffee. Soon afterwards we started fishing, it didn't take long before a few fish start coming over the rails. Once the sun was fully up Capt. Bob told us to wind them up and we were going to make a little move. We tried a couple of spots, but they didn't want to bite. Finely we made another stop a little closer in towards San Miguel Island when we started to catch big Reds, White Fish, Chuckleheads, and Lingcod.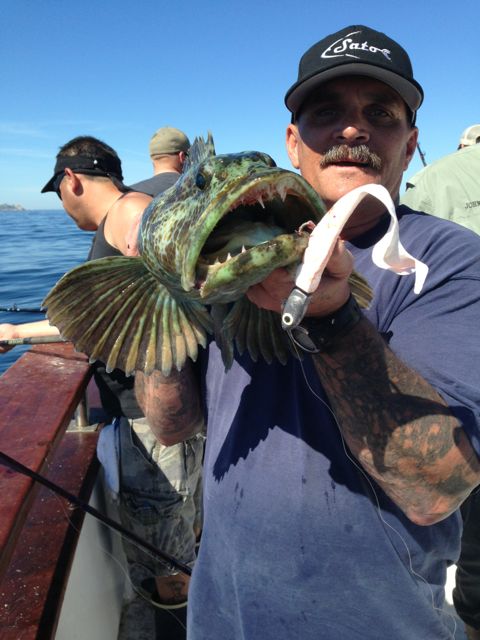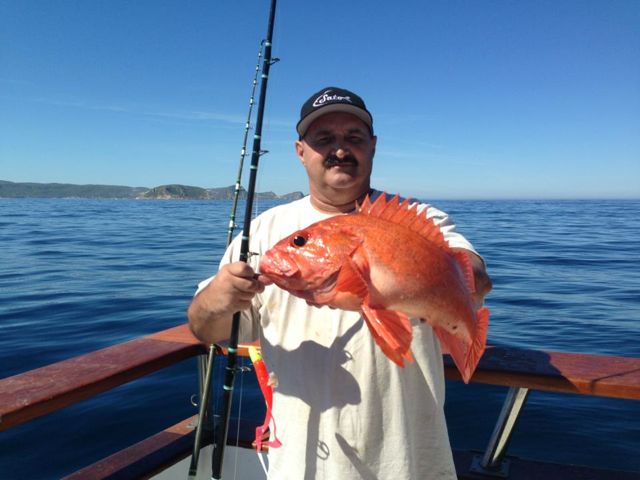 It was game on. We were catching doubles on the Big Reds and Lingcod. It wasn't long after that, the BIG White fish got on us. Before you knew it the whole boat was limited out. I have to say Capt. Bob and his entire crew did a great job in helping everybody. It was a trip of a life time !!
Thanks to Captain Bob and his crew !!
Tim Ayres