Calico Bass, Barracuda, Yellowtail, and even a few Halibut at the local islands
As stated in previous weekly reports, August is the month to "be ready for anything", and this year is no exception. We are still catching Calico Bass, Barracuda, Yellowtail, and even a few Halibut at the local islands. Some days better than others, but every day your chances are good.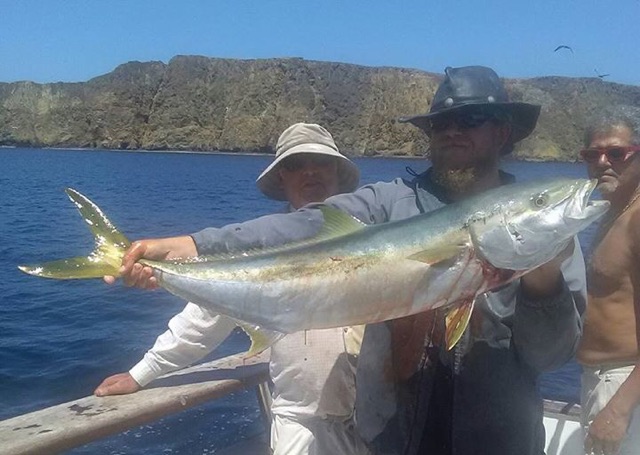 Anacapa Island is still the happening place but you will have to contend with hungry and clever Sea Lions. Santa Cruz Island is the place to be if you're looking to target big Bass but everyone wants a Yellowtail this time of year. The Yellowtail are ranging from 5-15 pounds and biting mostly on flylined live Sardine. Some of the nicer ones have been caught on mint or scrambled egg colored surface irons. Most of the Yellows are still on the small side, but like we said in last weeks report, we are seeing bigger fish moving in to our area. Unfortunately, they are much harder to land and even if you get them to the boat, you still have to get it away from those pesky Seals.
The White Seabass are not gone like we had thought, because we had a full day boat catch limits of Seabass and 55 Yellowtail for only 11 anglers several days ago. The Seabass were school fish and said to be about 10 pounds. The Yellowtail were 12-18 pounds that day. Random White Seabass bite, but just goes to show you never know what you're going to get this time of year.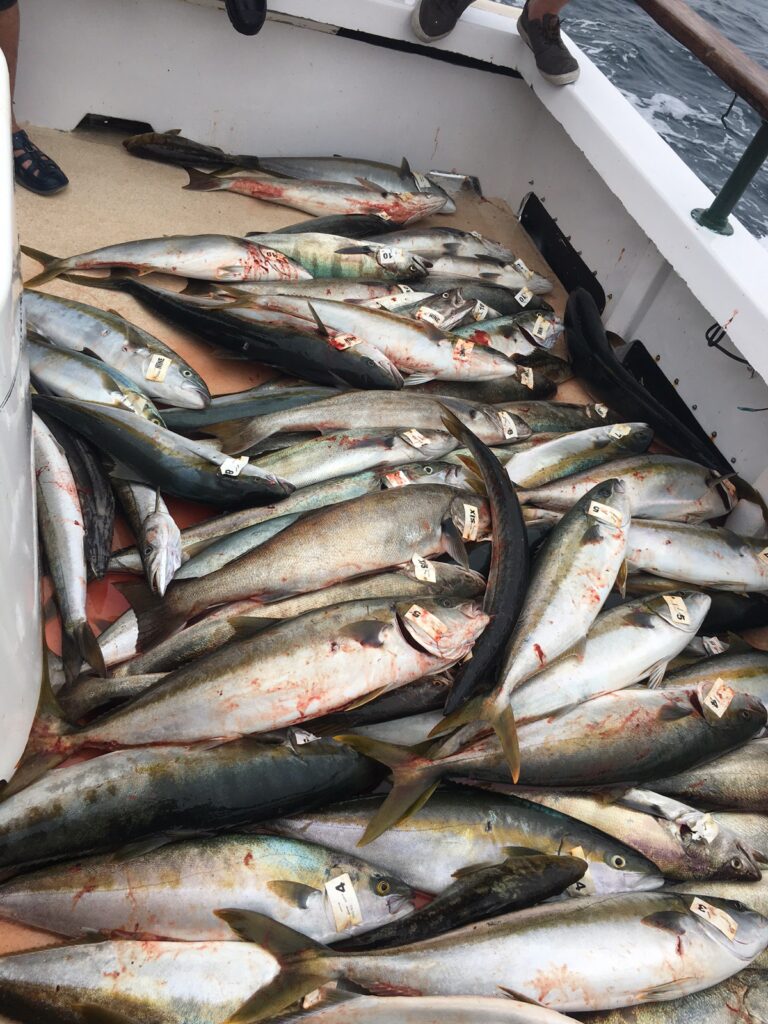 As for the outer islands, we are seeing what you would expect. Big Reds, Sheephead and of course Lingcod. The occasional Halibut will be caught early in the morning but for the most part, these outer island trips are bottom fishing. Weather has been good, so they are mostly fishing San Miguel Island.
With only one week left in the month of August we look forward to a big September. If the weather holds, we can expect to see more of the same but with even bigger Yellowtail starting to show. Usually, our "home-guard" Yellows start to big around September through November. Who knows, by this time next month we may even start seeing Bluefin Tuna within range of our fleet.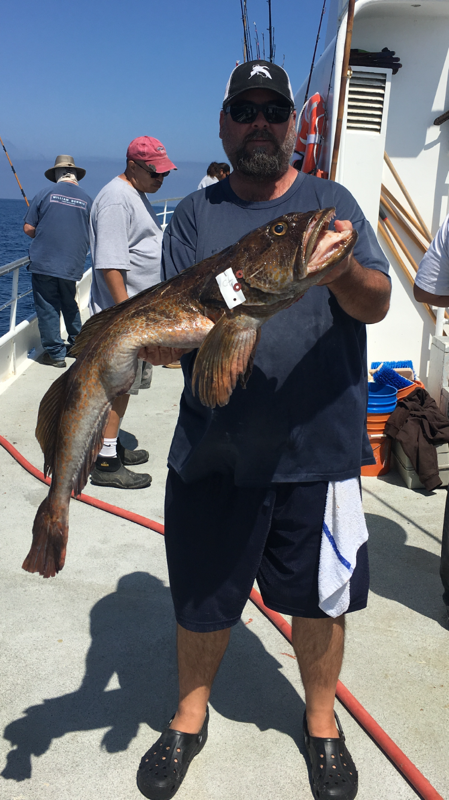 Whoppers of the week
Mike Lewis from Santa Barbara CA, caught a 24lb Yellowtail on a full day trip aboard the Seabiscuit. Caught at Anacapa Island flylining a live sardine.
Eric Najolia from Ventura CA, caught a 20lb Lingcod on a 1/2 day trip aboard the Speed Twin. Caught in the "gap" between Anacapa and Santa Cruz Island on live sardine.
Cecelio Roman from Wildemar CA, caught a 22lb Lingcod on an overnight trip aboard the Pacific Islander. Caught at San Miguel Island on a live sardine.
Kyle Coolidge from Camarillo CA, caught a 4.5 lb Calico Bass on a 3/4 day trip aboard the Gentleman.
Randy Corbin from Ventura CA, caught a 7 lb Calico Bass on a 3/4 day trip aboard the Erna-B.
To see our daily fish counts, go here – http://www.channelislandssportfishing.com/fish-count
To book your fishing trip, go here – https://ciscos.fishingreservations.net/sales/
For current information or live bait availability, call us at 805-382-1612