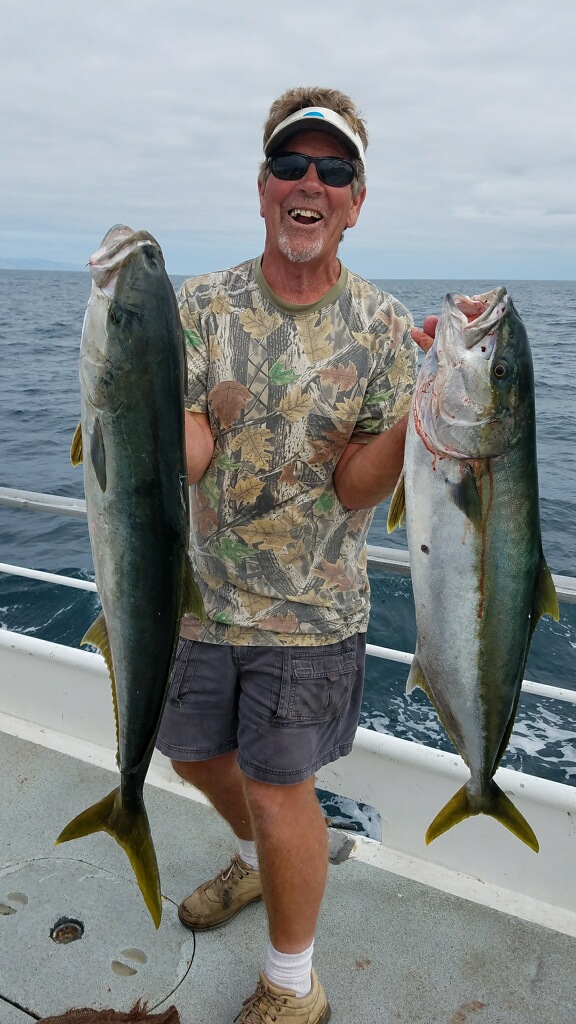 Yellowtail fishing, Rockfishing continues to be good.
Week two of September is in the books and with it we saw more great Yellowtail fishing. The weather has been our friend, not effecting any of our trips. Water temperatures have dipped a little bit though. The local islands are about 70 degrees and the coast got cold, 59-60 degrees!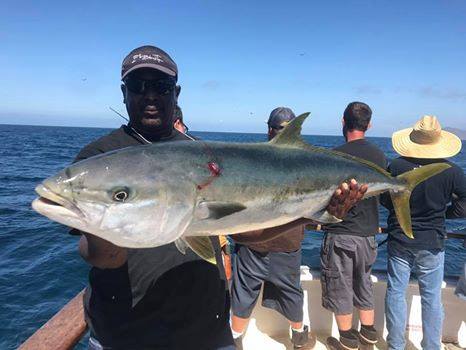 With kids back in school, we have had nice light loads on almost all the boats. This is probably why we have seen an increase in our anglers landing a higher percentage of the fish they hook. Sea Lions are still an issue but we have learned a few new tricks to distract them, just long enough for our anglers to "horse" a fish to the boat.
Fish Whoppers for the week.
Jon Stephenson from Santa Paula caught two Yellowtail 25lbs and 28lbs on a 1/2 day trip aboard the Speed Twin.
Jan McCarthy from Glendale caught a 26lb Yellowtail on a full day trip aboard the Island Tak.
Diana Cortez from Los Angeles caught a 22lb Yellowtail on a full day trip aboard the Aloha Spirit.
James Bice from Rosemond caught a 31lb Yellowtail on a full day trip aboard the Seabiscuit.
Sokrat Katchatrian from Los Angeles caught a 45lb Halibut on an overnight trip aboard the Pacific Islander.
Pat O'Brien from Oxnard caught a 20lb Yellowtail on a full day trip aboard the Sea Jay.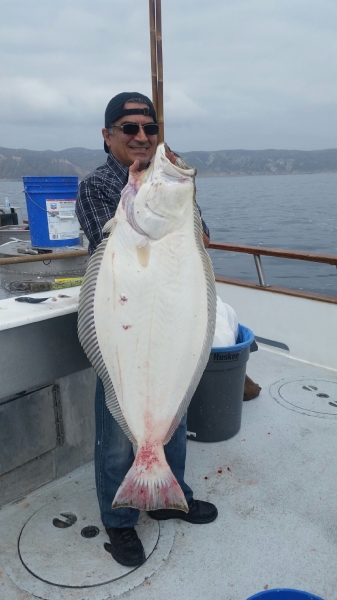 Another outstanding week fishing the Channel Islands.
Overall, this was an outstanding week to fish the Channel Islands. Not much else has changed. Just solid fishing for whatever we target. If it's Yellowtail and Calico Bass you want, they are biting. If it's Lingcod and big Rockfish, we have a trip for you. The late summer bite is going strong but like we always say, don't wait too long. It won't last forever and before you know it the season will be ending. You definitely don't want to be that angler saying "I missed the bite!"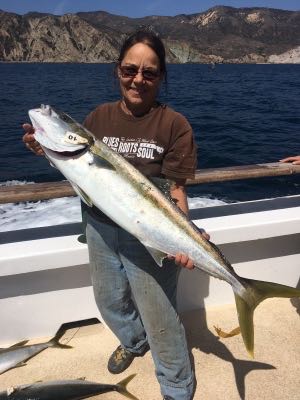 For current fishing information, live bait information or to book a trip, call us at 805-382-1612.
Daily Fish Counts – http://www.channelislandssportfishing.com/fish-count
Online Resevations Booking – https://ciscos.fishingreservations.net/sales/