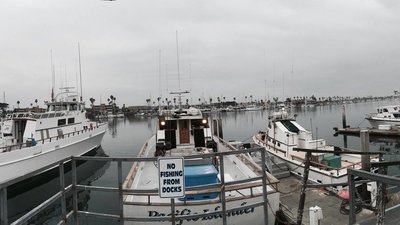 Whoppers:
1) Jennifer Arnett from Ventura caught a 20lb Lingcod on a 3/4 day trip aboard the Gentleman.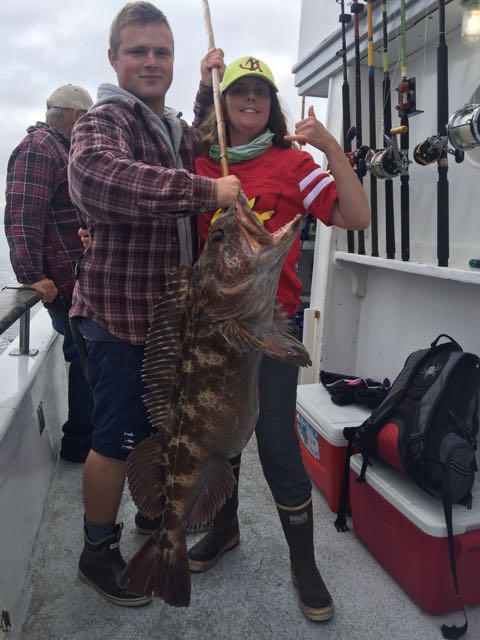 2) Alec Katler (age 17) from Simi Valley caught a 23lb Lingcod on an overnight trip aboard the Pacific Islander.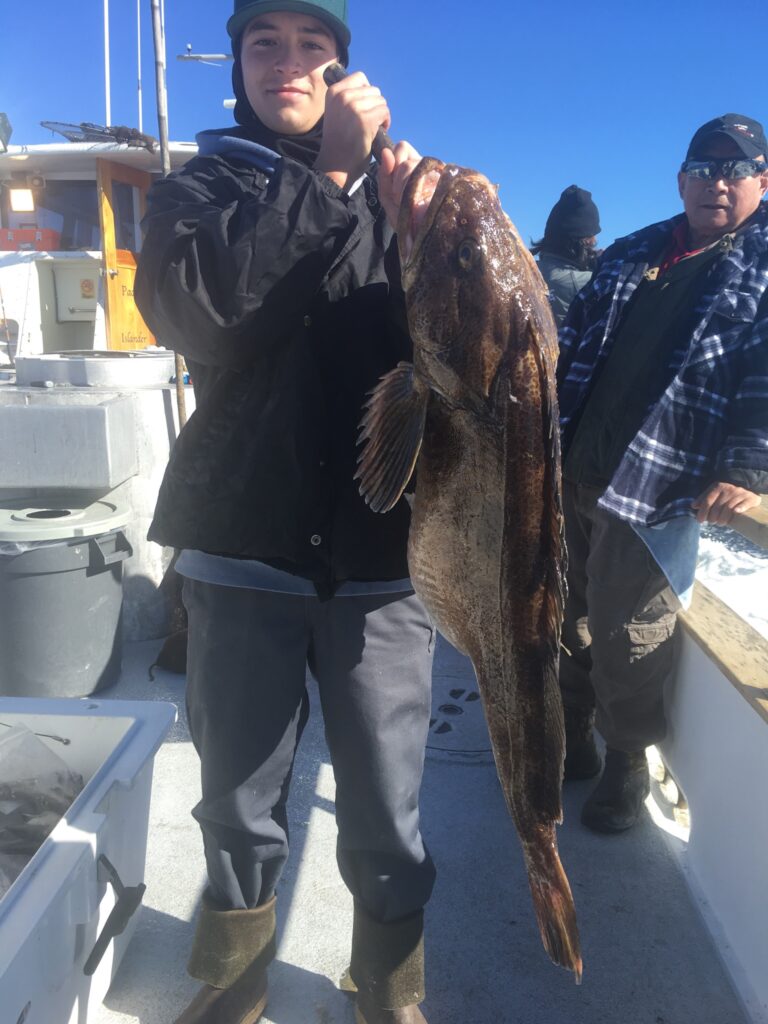 Fish Report:
The fishing this week was full of ups and downs as the weather killed more than half of our fishing days. A legitimate weather front rolled through our area that reportedly brought 1.5 inches of rain to the Channel Islands. This rain was preceded and then followed by a calm period that we were able to capitalize on before the wind came.
We did get some fishing time in this week and the days we fished it was thankfully excellent!
We had some serious bruiser Lingcod caught on trips fishing both the inner and outer islands. Our two "whoppers of the week" were both Lingcod in the 20 pound class but they were caught in two completely different areas. One was on an overnight trip that fished Santa Rosa Island while the other was on a 3/4 day trip that fished near Anacapa Island. Normally these big Lingcod are only caught on trips fishing the outer islands like Santa Rosa, San Miguel or San Nicolas Island. But during this time of year the "playing field is leveled" as the large model Lingcod and Rockfish move in shallow as they stage up for spawning. This includes the inner islands like Anacapa or Santa Cruz Island.
This week we also saw the return of our hoop net trips aboard the Cobra. These trips are like twilight trips but instead of targeting Sand Bass they are going for Rock Crab and Lobster. Much like twilight trips they are a "novelty", basically an excuse to get on the water and enjoy a few hours of mellow fishing with friends and family. Originally we were not going to do any hoop net trips this year but due to high demand we put them on our schedule running every Friday and Saturday evening.
December is a fun time for fishing the Channel Islands producing quality Rockfish and Lingcod. That's why we tell anglers not only is the fishing good this time of year, but if you're looking for quality, it's the best time to fish. Yes the weather this December has been a major factor but in general or should we say on an "average year" the weather in December is very nice.
Like we have said several times over the last few months in these weekly reports, this year is anything but "normal". This upcoming winter however is already showing signs of what we here at the Channel Islands would consider "normal". Colder temperatures and a good amount of rain is a good sign of what we would call a normal winter and hopefully an upcoming normal season full of White Seabass and Halibut.
The past couple years of unusual weather and exotic fish to our area is nice but most of the anglers are ready for things to return to "normal".
We officially only have two weeks left in this season so if your freezer isn't full or at least stocked enough for our two month closure…… go fishing! It is seriously great fishing right now and we are more than confident that just one or two trips with produce more than enough fish to get you through the next couple months.
Give us a call at 805-382-1612 for live bait information, fishing info, or to book your spot.
You can also book online by clicking here to our schedule.
Happy Holidays!!