Whoppers of the Week:
1) Dan Thompson from Los Angeles caught a 19lb Dorado on an Overnight trip aboard the Mirage.
2) Randy Corbin from Ventura caught a 6lb Calico Bass on a 3/4 day trip aboard the Erna B.
3) Brooklyn McCombs from Oxnard (age 5) caught a 11lb Sheephead on an Overnight trip aboard the Mirage.
4) Randy Kelly from Los Angeles caught a 22lb Yellowtail on a full day trip aboard the Aloha Spirit.
5) Michael Gatto from Oxnard caught a 15lb Lingcod on an Overnight trip aboard the Pacific Islander.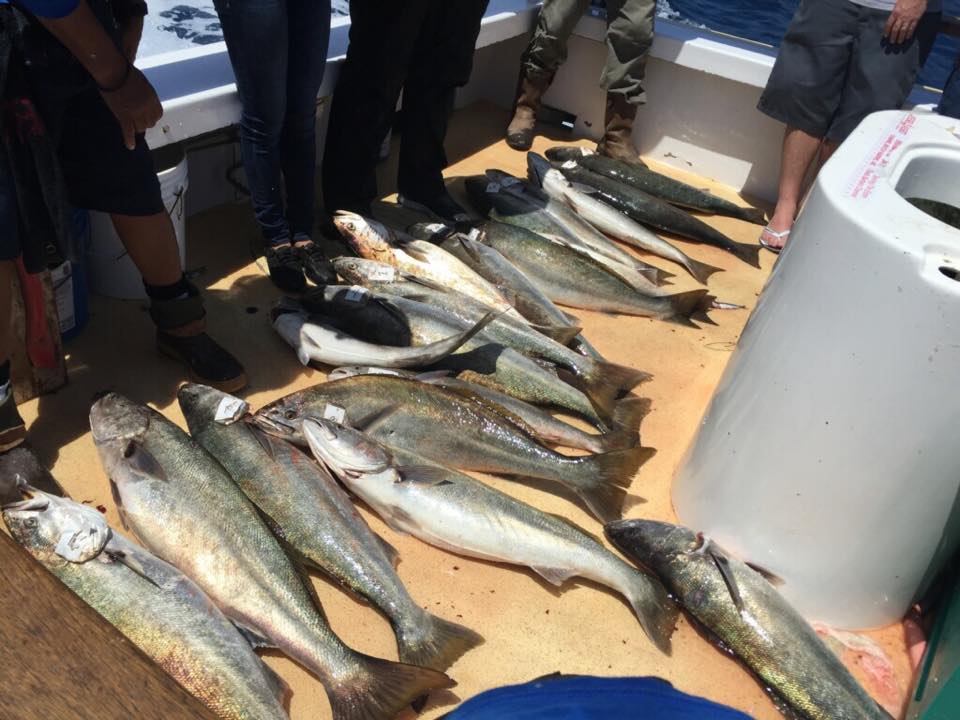 Besides all the buzz about Tuna and other exotic species in the area, we have seen good bites of our normal species like Yellowtail, White Seabass and Calico Bass. We are seeing one of the best Calico years in recent memory and every day anglers have a chance to catch a Yellowtail. The White Seabass however have been very elusive.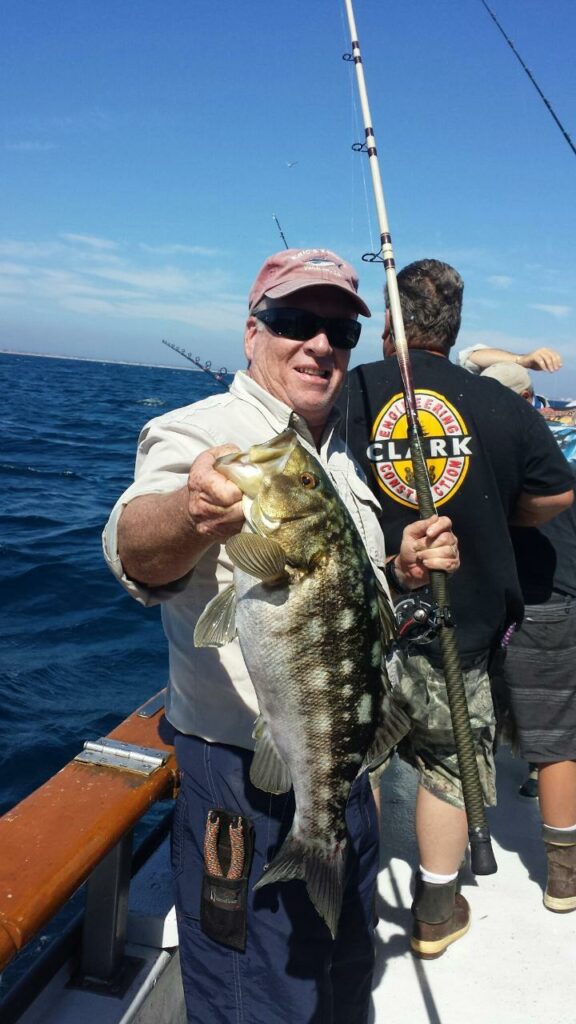 On Wednesday however we had a full day boat come in with not only limits of nice Calico Bass but also 21 White Seabass in the 20-25 pound range. Otherwise, bottom fishing has remained outstanding even though the waters are so warm. Overnight trips in particular are slamming the Lingcod and big Red Snapper. Local island boats are also catching some good Rockfish but with the top water fishing being so good the overall numbers of Rockfish and down.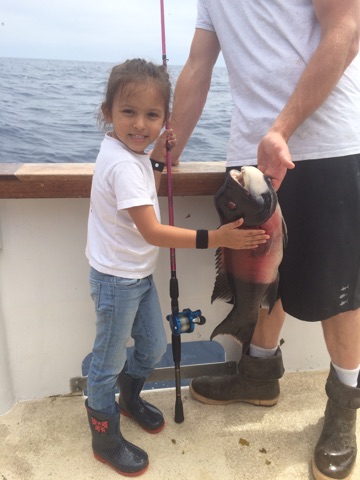 Late in the week we had some weather move in and we had to cancel our overnight trips heading to the outer islands. Fortunately it will pass by quickly and we will be back on the water in full force.
Lately, we have got some offshore overnight trips on the books! Be sure to check our schedule as we will be offering our regular overnight outer island trips as well as these offshore overnight trips targeting Yellowtail, Tuna and Dorado.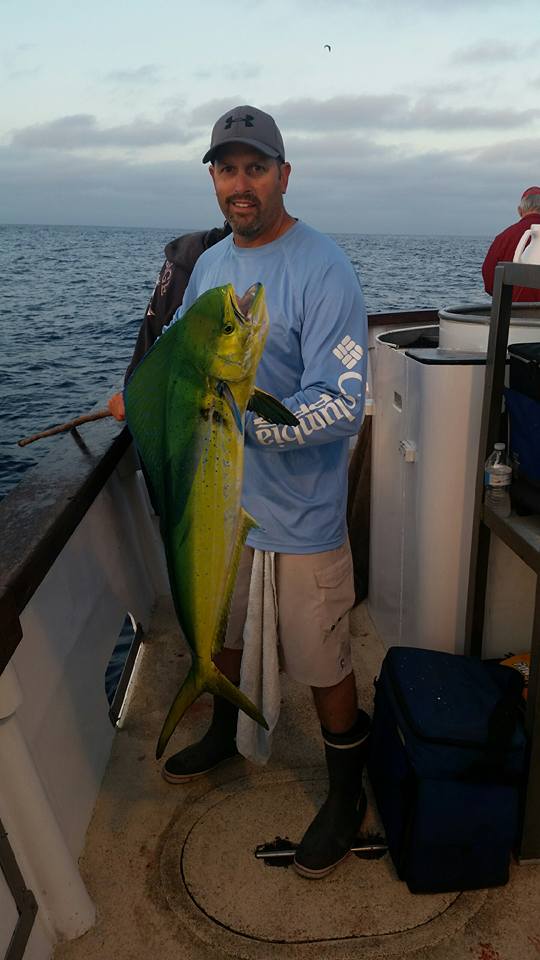 For any information, tackle suggestions or bait info, call us at 805-382-1612. If you just want to book your trip, check out our online schedule and booking page.
Let's Go Fishing!!!!!!