Whoppers of the Week:
1) Christyne Vasak from El Segundo caught a 59.2lb Yellowfin Tuna on a 2-day trip aboard the Mirage.
2) Laverne Glover from Moorpark caught a 49.5lb Yellowfin Tuna on a 2-day trip aboard the Mirage.
3) Triniti Chacon from Redondo Beach caught a 48.5lb Yellowfin Tuna on a 2-day trip aboard the Mirage
4) Emily Medler from Newbury Park caught a 26.5lb Halibut on an Overnight trip aboard the Pacific Islander.
5) Trey Campbell from Oxnard caught a 15lb Sheephead on an Overnight trip aboard the Seabiscuit.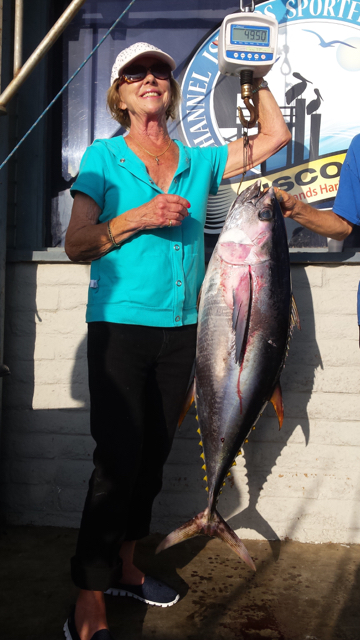 Report:
Well, another week blows by here at Cisco's and as predicted the Tuna make a brief showing. Not a day passed after my last report when I told everyone to get ready for such a thing when we received news that the Mirage was returning from a trip with Yellowfin Tuna. Only a hand full were caught but they were really nice fish in the 50 to 60 pound range. We weighed them here at the landing upon their arrival to get an accurate weight. We also learned that all the Tuna were caught by women! Christyne from El Segundo caught the largest weighing in at exactly 59.2 pounds. Laverne from Moorpark had a 49.5 pounder and young Trinity, only age 12, caught a 48.5 pound Yellowfin. On another trip, Miss Emily Medler from Newbury Park went fishing on the ocean for the first time aboard the Pacific Islander with her boyfriend Nick and by the end of the day caught a jackpot Halibut weighing in at 26.5 pounds. On this day, it was the ladies showing the boys how to "get er done" !!!

Also this week we had a few other notable catches. Unfortunately, during the excitement after a day's fishing we did not get the required info to include them in our "whoppers of the week". I can say however we had two Sheephead over 18 pounds and at least one Yellowtail in the 30 pound class. Some Lingcod caught at the outer islands in the 15 to 20 pound class were also caught this week. Lastly, we had too many Calico Bass in the 5 to 8 pound range to count. Bass fishing has been epic these past few weeks and only seems to be getting better as the waters continue to warm.

This upcoming week we will be doing more of the same with the exception of a few exploratory offshore trips. Boats are targeting Calico Bass, Barracuda, Bonito, Yellowtail and of course Rockfish and Lingcod. Most of the fishing is in extremely shallow water usually around the kelp at the islands or the Malibu coast. Hopefully things progress as they have been and we will have an even better report for y'all next week.
Thanks for fishing with us!
For current information, call us at 805-382-1612. If you are just looking to book a trip, you can do so online. The schedule and booking page are here.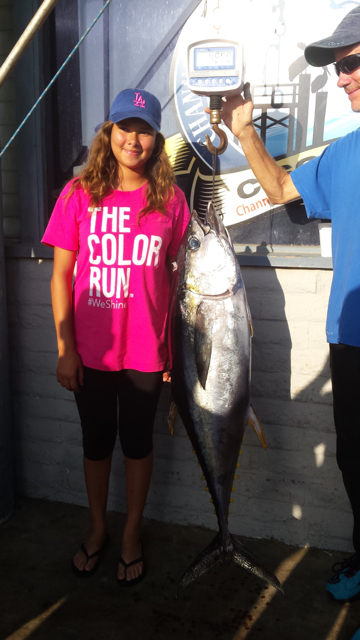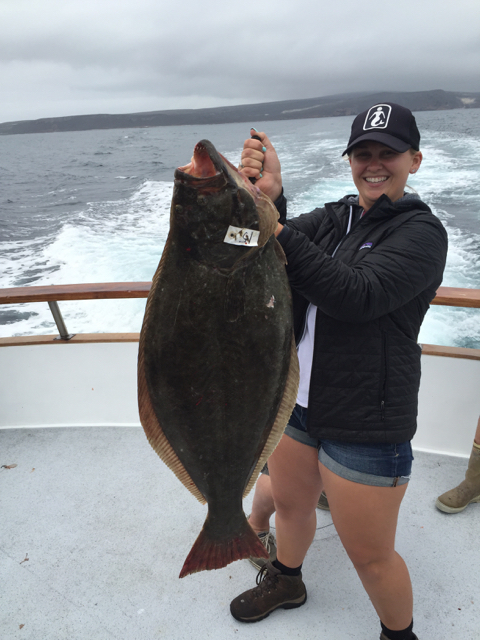 Let's Go Fishing!!!!