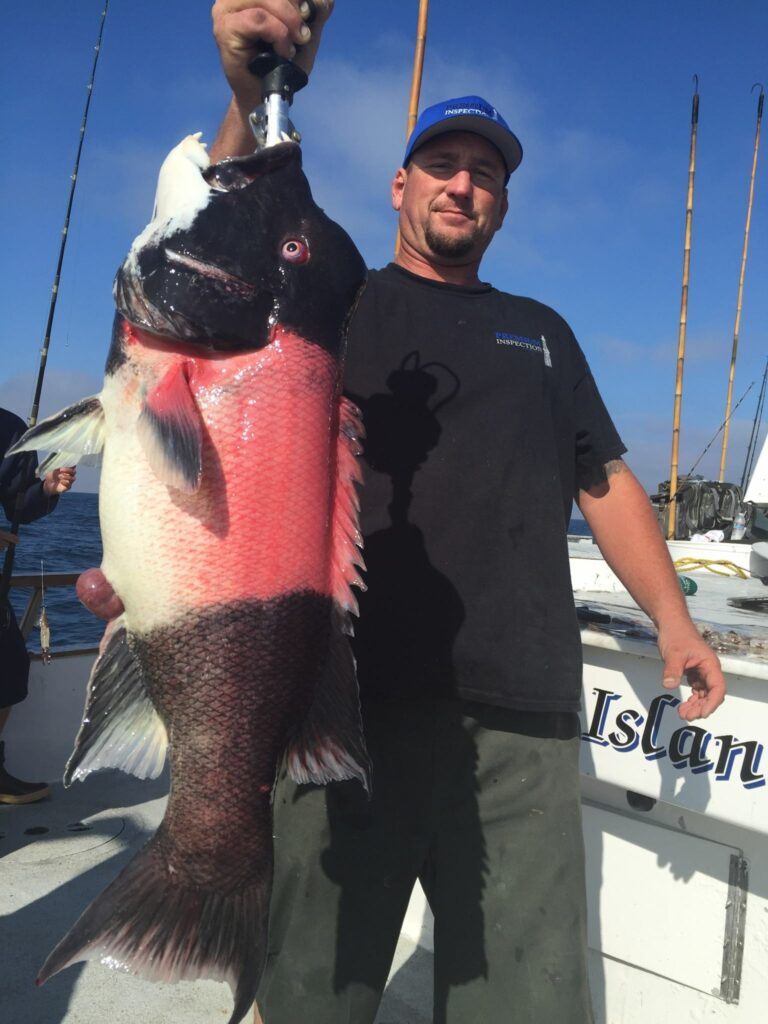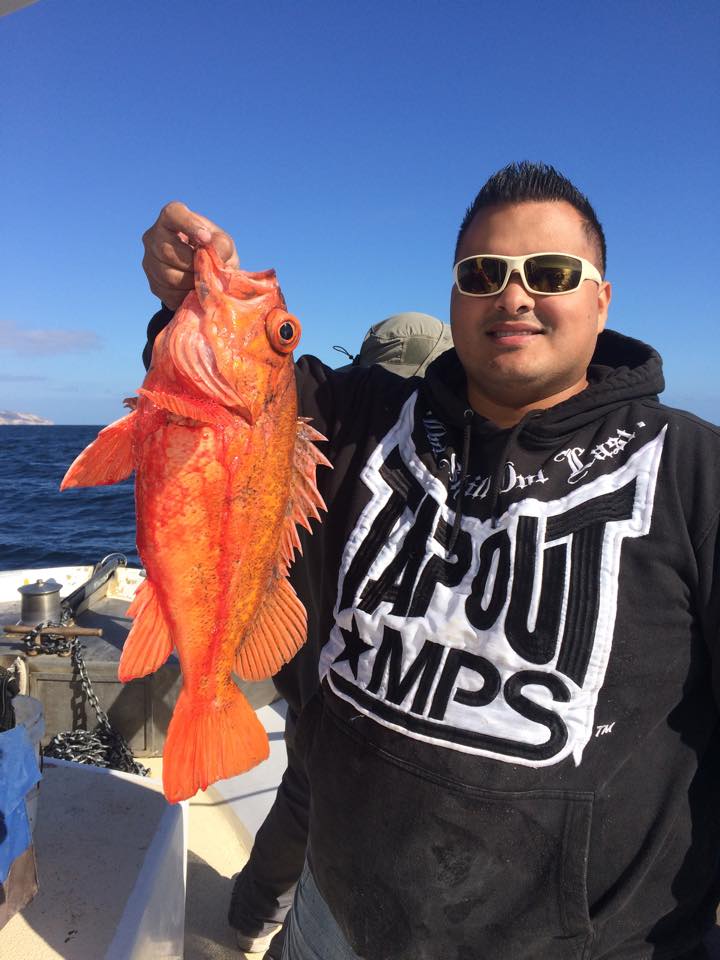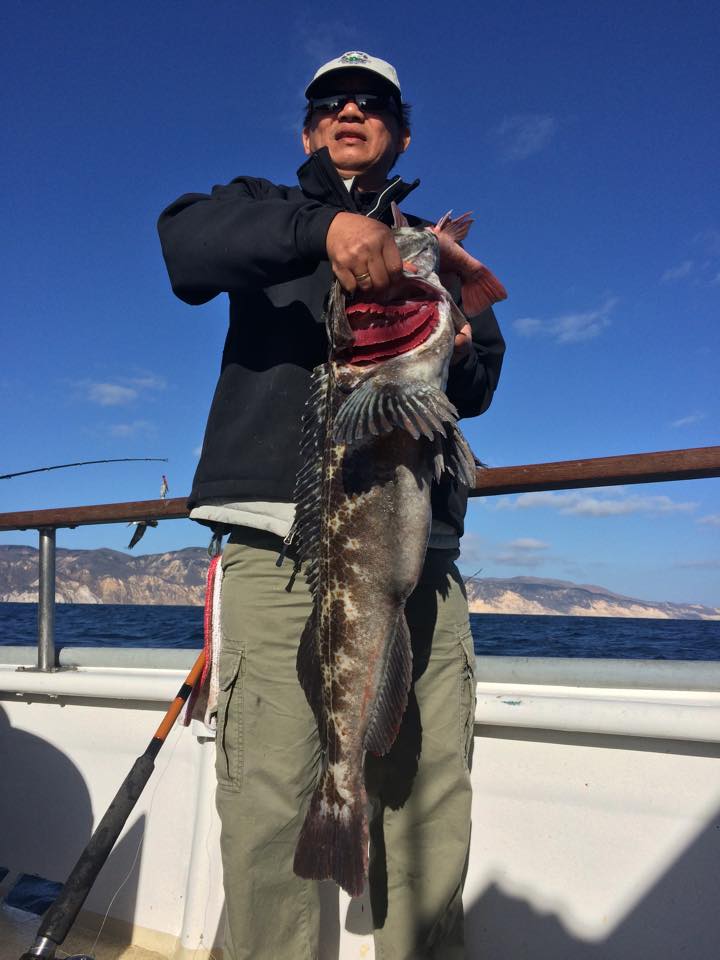 Whopper's of the Week are:
Jonathan Gonzales from Moorpark CA caught a 31lb Yellowtail on a full day trip aboard the Cobra, using a dropper loop with live squid.

Lenny DeSilva from Los Angeles CA caught a 30lb Yellowtail on a 3/4 day trip aboard the Erna B, using a dropper loop with anchovy.

Andy Pilmer from Ventura CA caught a 16lb Sheephead on an overnight trip aboard the Pacific Islander, unspecified rigging and bait.

Jeff Rose from Ventura CA caught a 15lb Lingcod on a full day trip aboard the Aloha Spirit, using a dropper loop with live mackerel.

Report:
We are slowly transitioning to bottom fishing this past week. Normal for this time of year, the surface fishing slows down as the sea temperatures cool. More lingcod, sheephead, whitefish and rockfish in the counts than most other species. Quality of the rockfish and lingcod usually increases, meaning bigger fish this time of year. Should only continue to get better through November and all of December.

Surface fishing or shallow water game are not gone yet. The full day boats have been coming in with a few Yellowtail every day in the 30 pound class but the numbers of fish are dwindling. On the other hand, calico bass fishing is rather good and this particular year shows no signs of slowing. If we are lucky, the winter bass bite may keep us busy even after the first of the year.
For upcoming trips and online booking, check out the schedule here.
For daily fish counts, go here.
Follow us on Facebook for more pictures and current happenings!
Call us at 805-382-1612 for any information.