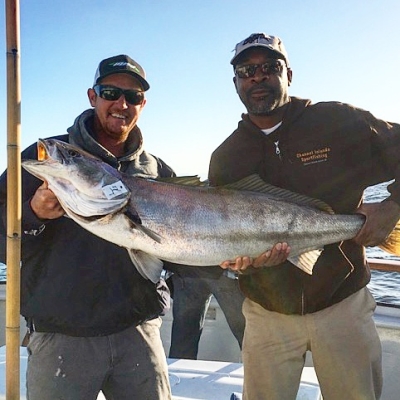 Fish Report
The White Seabass and a few Yellowtail were in the fish counts this past week. Still not steady yet. So far, the White Seabass and Yellowail have been seen at Anacapa Island but there are still those outer island fish hanging around. Santa Rosa Island has been the destination for our overnight trips in hopes of catching a few Seabass before loading up on big Rockfish and Lingcod.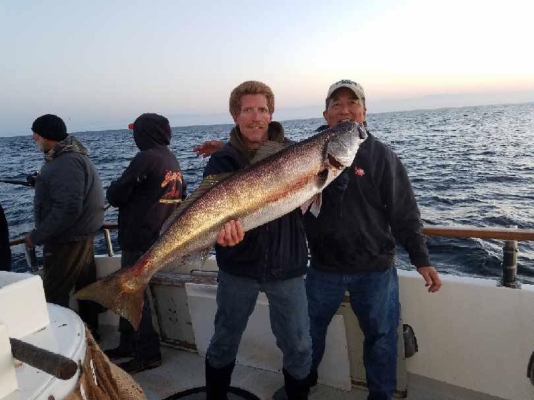 The season is still young and has plenty of time to develop. We are finding new spots holding Squid on a daily basis with the most recent location down the coast outside of Malibu. We will stay vigilant while at the same time making sure our anglers come home with something to show for the day.
We ended the week on Easter Sunday with only half the fleet going out fishing. Several boats simply took the day off for the Easter holiday and spent the day with their friends and family.
For those that did fish Easter Sunday, they were treated to great weather and rather good fishing for bottom fish. Reportedly, the game fish didn't want to bite. Something had them "down" and off the bite, however they were seeing them on the sonar. For the most part, the game fish bite has been solid this entire week. No big scores but enough to keep everyone interested and ready for the day they do "go off".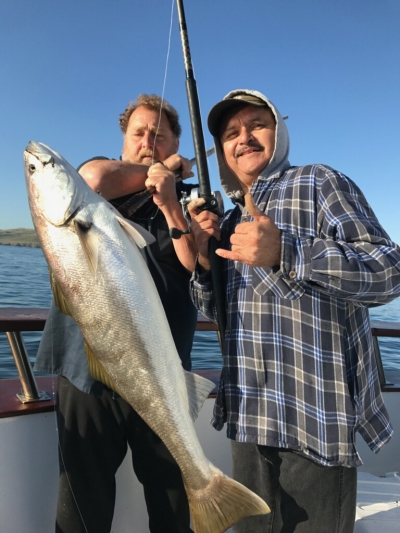 Blessed with better than average bottom fishing, the Channel Islands continues to be a choice fishing destination for So-Cal anglers.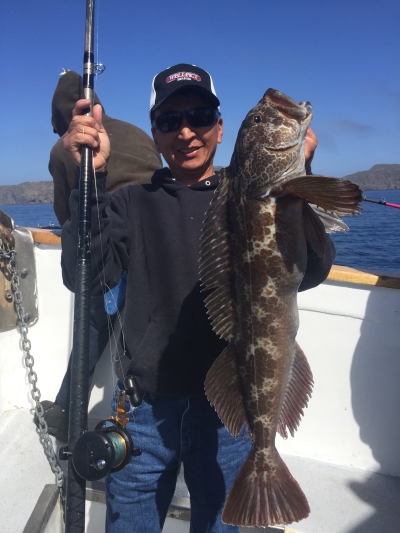 Whoppers
1) Moutassem Kassas from Bakersfield caught a 18lb Lingcod at San Miguel Island on the Pacific Islander.
2) Paul Beppu from Oxnard caught a 12lb Lingcod at Anacapa Island on the Gentleman.
3) Mike Bibeau from Los Angeles caught a 32lb White Seabass at Anacapa Island on the Aloha Spirit.
4) Rod Duran from El Monte caught a 22lb Lingcod at Santa Rosa Island on the Mirage.
5) Wayne Nakatsu from Burbank caught a 38lb White Seabass at Anacapa Island on the Cobra.
6) Darren Childress from Los Angeles caught a 35lb White Seabass at Anacapa Island on the Erna B.
7) Steve Romero from Rosemede caught a 24lb White Seabass at Santa Rosa Island on the Seabiscuit.
For our fish counts including history, click HERE.
For information on schedules, live bait, fishing tackle, and other questions, call us at 805-382-1612.
To make your reservation online, go to online booking page. Click HERE.