Fishing Report and Whoppers for the week ending 04/24/16.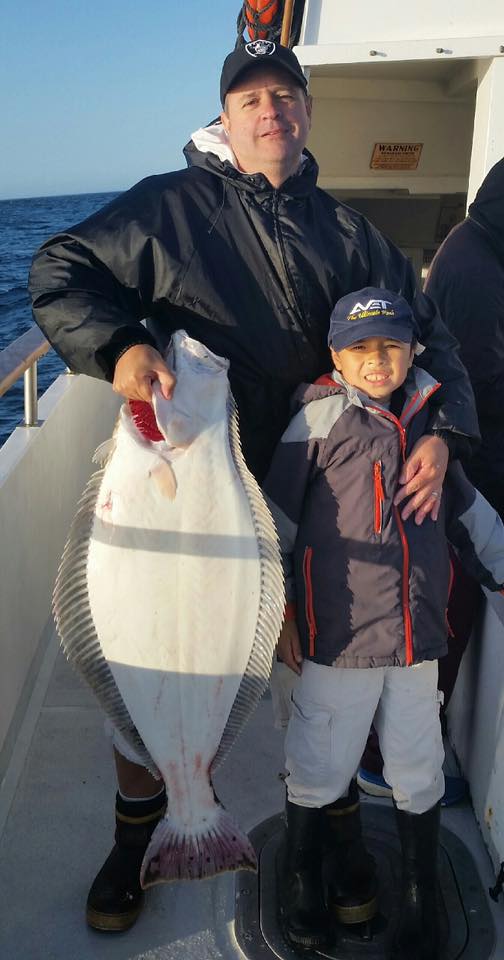 Whoppers of the Week:
1) Gary Enke – Newbury Park caught a 45lb White Seabass on a full day trip aboard the Cobra.
2) Patrick Villanueva – West Covina caught a 29lb White Seabass on a full day trip aboard the Aloha Spirit.
3) Danny McFarland – Oxnard caught a 40lb White Seabass on a full day trip aboard the Aloha Spirit.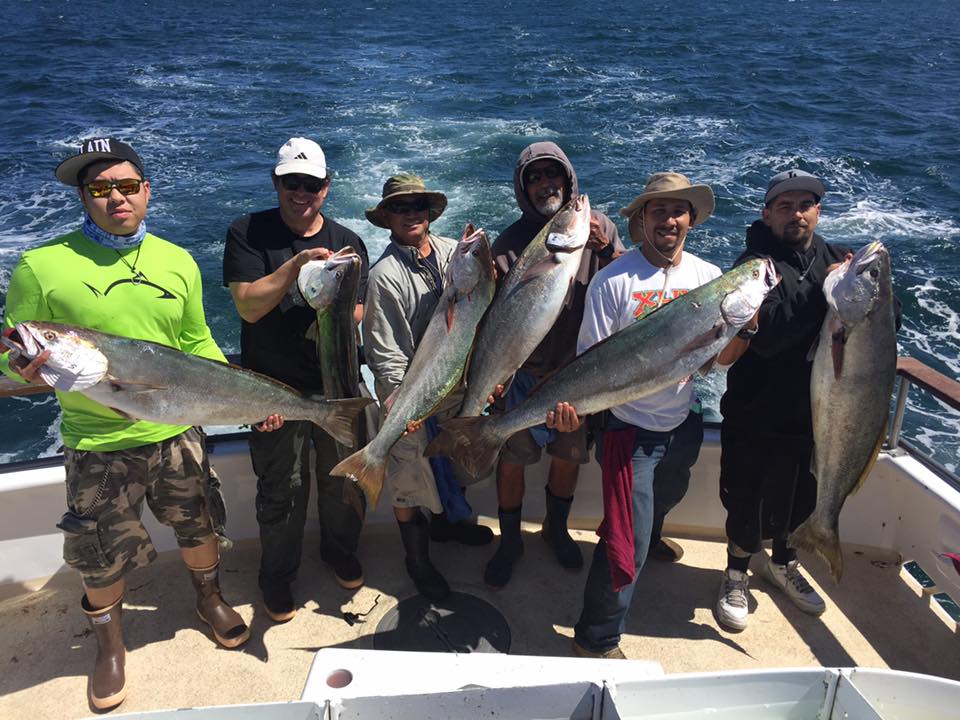 Fishing Report:
While the weather again this week was not our friend, we did manage to catch some nice fish in between fronts. A couple of our full day trips found a few White Seabass that wanted to bite and our trips fishing Rockfish are still catching better than average quality. Local islands (Anacapa and Santa Cruz) are still showing signs of an impending Seabass bite as conditions improve and schools of fish are being more regularly seen. Yellowtail are still around but have proved to be elusive for most of our boats. Local bottom fishing has produced mostly Rockfish and not that many Lingcod. Thankfully the numbers have been good and anglers are often surprised to catch their limit on even a half day trip.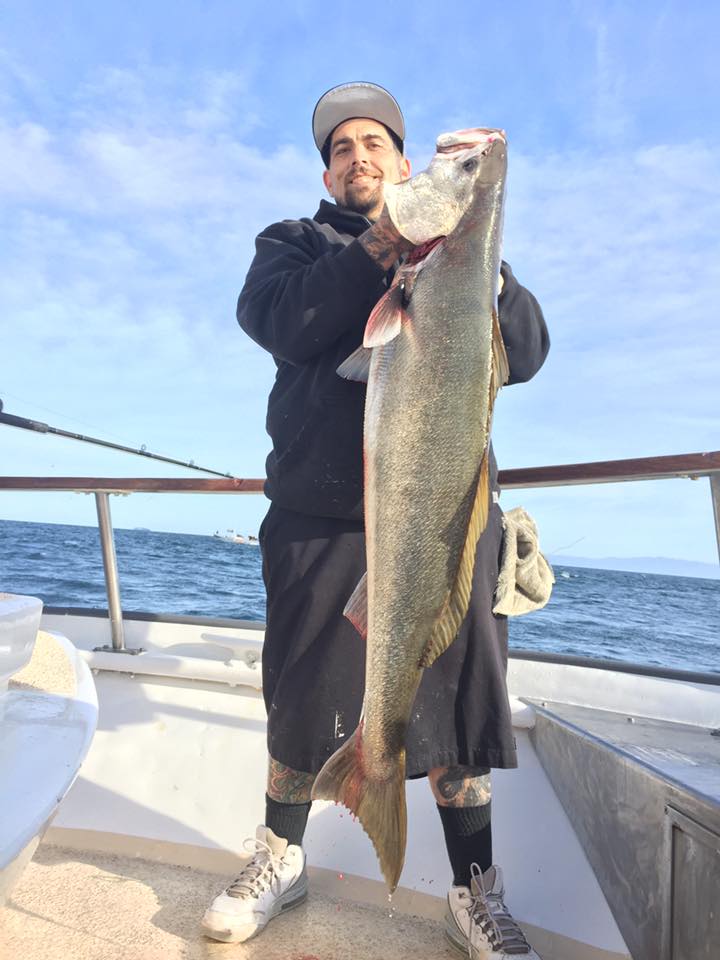 Farther out, at the outer islands (Santa Rosa, San Miguel and San Nicolas) our overnight boats have spent most of the week at the dock due to high winds. Only a couple of trips made it out but they easily caught their limit of the usual quality Red Snapper and other assorted Rockfish. Lingcod counts on the overnight trips have been outstanding as anglers get to keep 3 legal sized Lingcod in addition to their limit of Rockfish. Throw in a hand full of Whitefish and Sheephead to top off the ice chest and that's a busy day for any angler.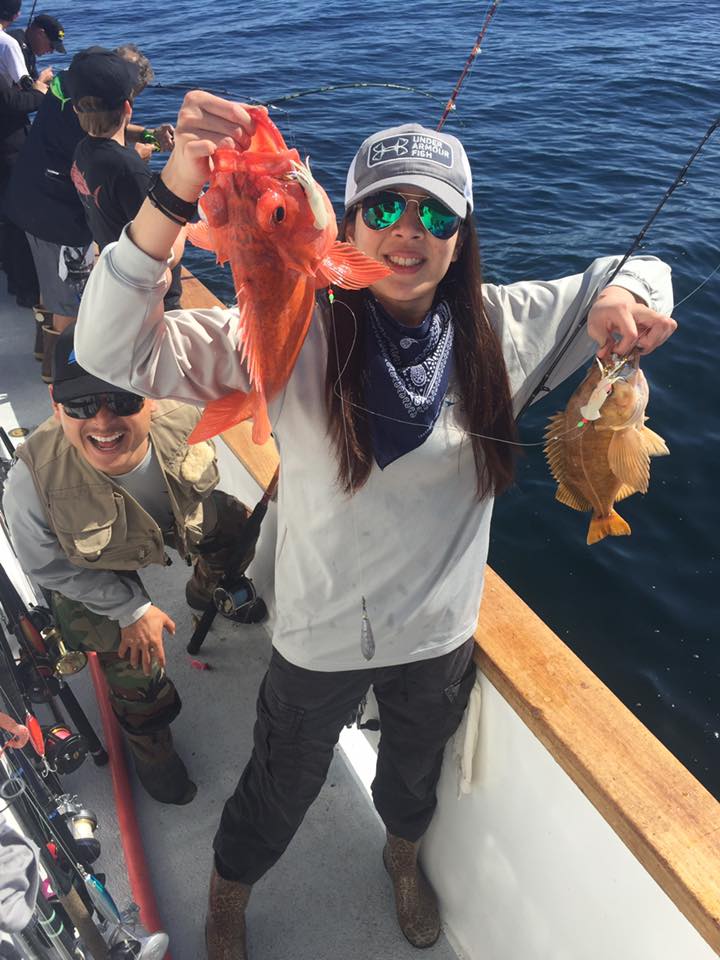 Bait is not an issue as our bait company has be catching nice Anchovy and Sardine with regularity now. Bottom line, it's still early. Yes, we are catching a few White Seabass from time to time but bottom fishing is still the name of the game. Hopefully soon, it will be full speed White Seabass but for now we are concentrating on what's biting best until condition get a little better.
If you want to keep up with our current fish counts, check out our Fish Count page here.
To see the trip schedule or to book online click here.
Phone us at 805-382-1612 for any current information, including the Live bait situation.