Whopper's of the Week:
1) Andrea Snable from Ventura caught a 8.5 pound Red Snapper/Vermillion Rockfish on the Aloha Spirit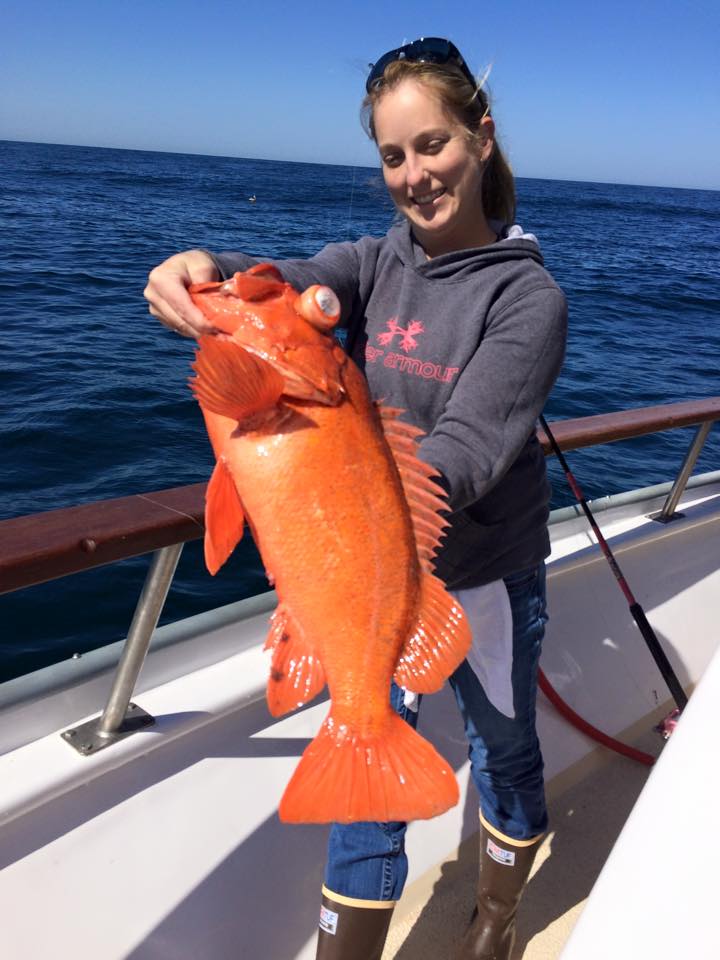 2) Ignacio Carmona from Oxnard caught a 25 pound Yellowtail on the Aloha Spirit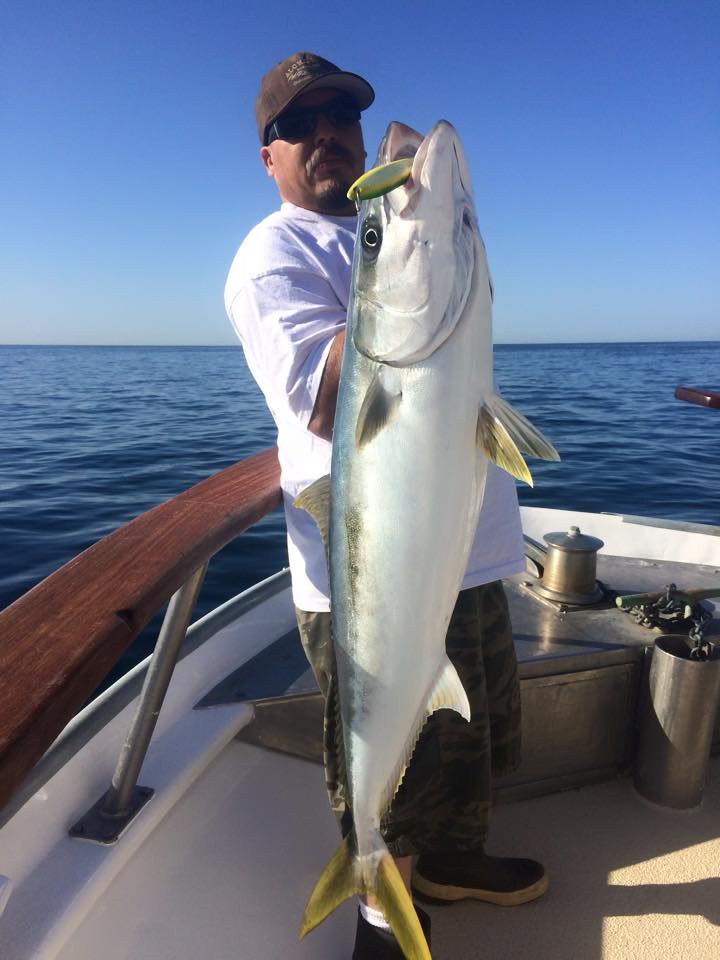 3) Steve Tommaniso from Thousand Oaks caught a 10 pound Whitefish on the Mirage.

SportFishing Report:
This week's report started mellow with the trips Monday and Tuesday getting out with lite loads and catching some Rockfish and Lingcod. As the week progressed it started to show signs of life like last week. As anglers grind away, yoyo'ing jigs for Yellowtail it finally paid off on Friday. A couple fish lost with a couple more landed in the upper 20lb class. Our full day trips are defiantly putting in the time for the first part of the day before loading up on some quality bottom fish.
Outer island boats are still targeting Rockfish and Lingcod with signs of transition to adding Whitefish and Sheephead to the list. The overnight boats have been catching these fish all along but until Friday's full 20 fish bag limits caught on one boat, the numbers of Sheephead and Whitefish have been mild. Needless to say, if your coming on one of our overnight trips be sure to bring a big cooler to keep in your car.. Just in case!