Fishing White Seabass & Yellowtail
Fishing the Channel Islands is definitely starting to heat up as boats are bringing in Yellowtail and White Seabass with regularity. Fishing the Arch at Anacapa Island has been the hot spot for most but a new spot of fish has popped up on the west end of Santa Cruz Island. Mixed grade of fish but most of them are 25 pounds with larger models pushing 35 pounds. Catching these fish on whole frozen squid or if the boat is lucky enough to come across, live squid is working even better. These fish are also biting jigs being bounced just off the bottom. Specifically, YoYo jigs like a Salas 6x or Tady 4/0 in Scrambled Egg color.
Blessed with good weather for the majority of the week, all of our trips were able to get off the dock and catch fish. Whether it be going for the big game or simply loading up on tasty Rockfish and Lingcod. This week was good to us and we look forward to more just like it in the near future.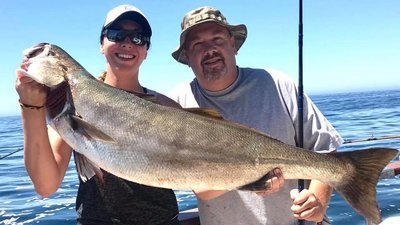 Channel Islands Sportfishing Whoppers
1) Dennis Culley from Oxnard caught a 36lb White Seabass on a full day at Anacapa Island aboard the Aloha Spirit. YoYo jig fishing a scrambled egg, Salas PL68.
2) Pete Shillary from Los Angeles caught a 29lb Yellowtail on an overnight trip to the "outer islands" aboard the Seabiscuit.
3) Steve Mittleider from Ontario caught a 15lb Lingcod on an overnight trip to Santa Rosa Island aboard the Pacific Islander.
4) Ron Briggs from Ojai caught a 21lb Sheephead on an overnight trip to Santa Rosa Island aboard the Pacific Islander.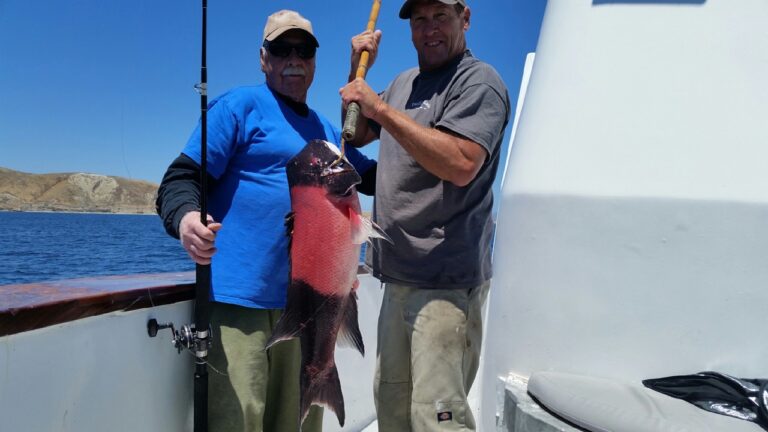 Fishing Trips
We have trips departing daily! Call us at 805-382-1612 or book online at https://ciscos.fishingreservations.net/sales/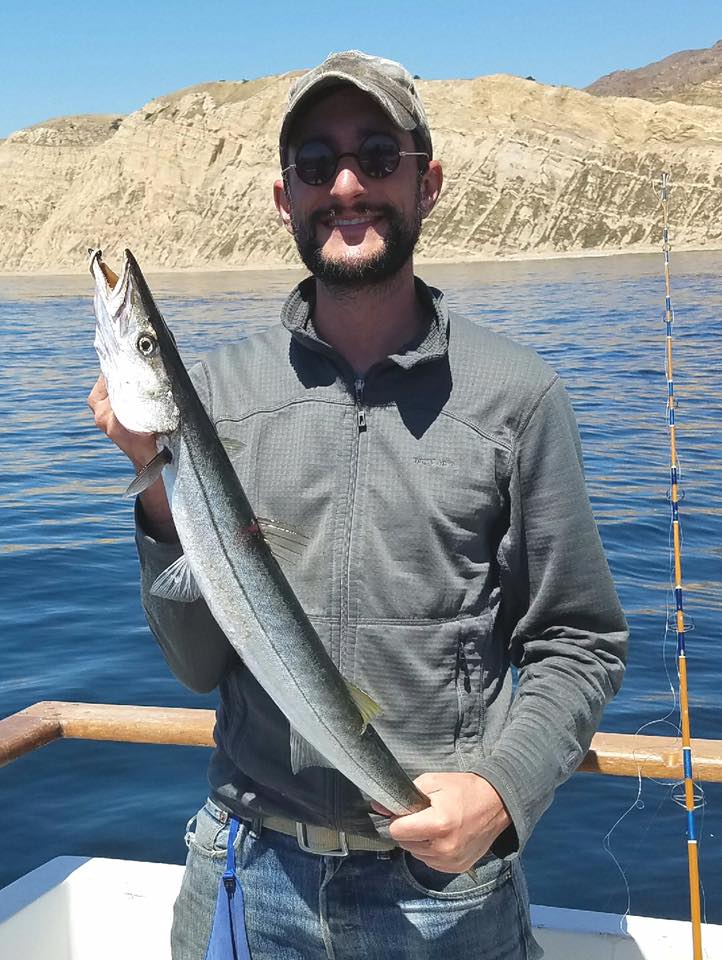 Barracuda caught on the Cobra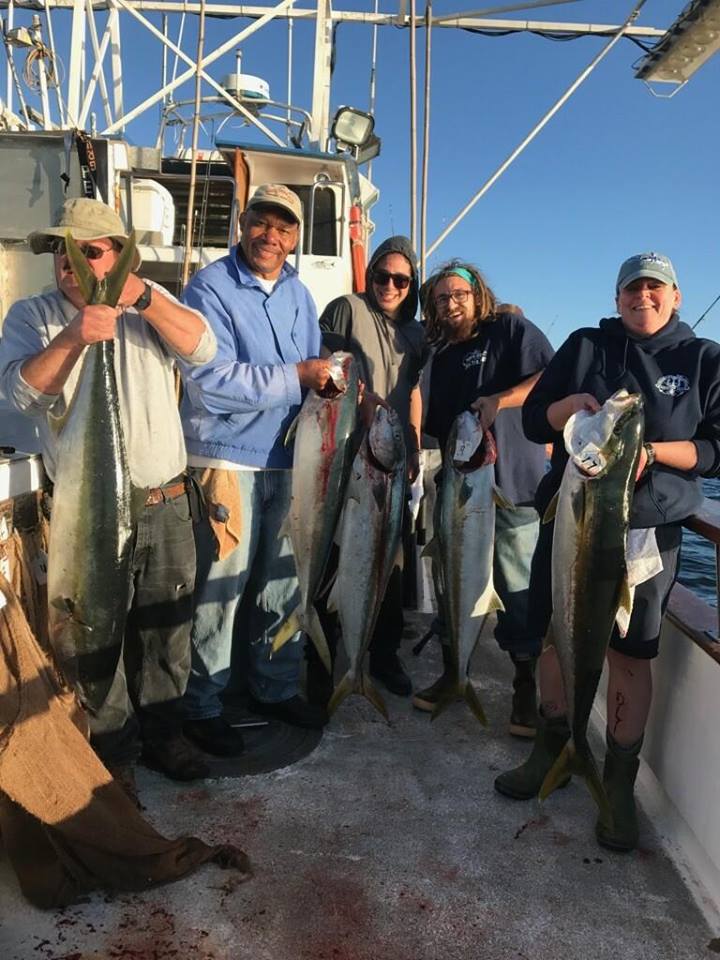 Yellowtail fishing on the Seabiscuit