The week started strong with the boats catching White Seabass and Yellowtail at Arch Rock, Anacapa Island.
Morning boats leaving at or before 6AM have had the best shot at these fish but lucky for our half day anglers the fish have been biting well into the latemorning.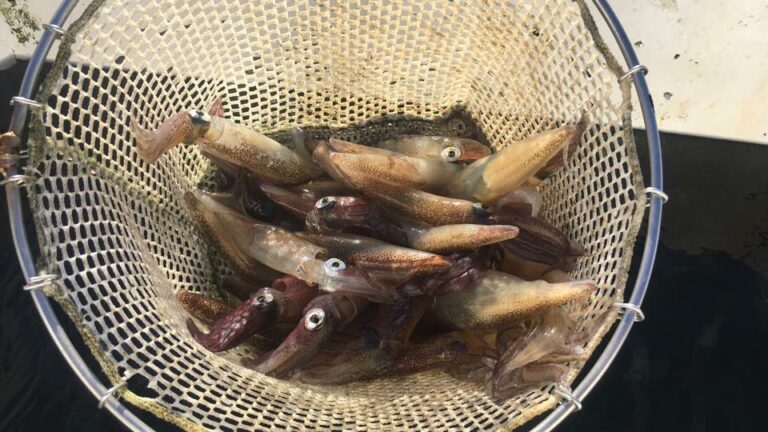 Live squid has been the key to catching these fish but a few have been landed on fresh dead squid and even lures. The bite slowed during the middle of the week as conditions changed and a lack of current all but shut off the bite. By the time the weekend rolled around the weather played a roll in keeping us off the fish.
Big winds and even some rain over the weekend limited where we could fish, thus limiting what we could fish for. Saturday, the weather was so bad that we had to cancel our trips all together. Fortunately, Sunday the weather broke and we were able to get a hand full of fisherman out to the islands.
White Seabass bite
No game fish but bottom fishing here at the Channel Islands is always good. This first week of May kept hope alive that this spring fishing season would be a good one for White Seabass. We are on track to put together a much needed White Seabass bite that should break wide open by the first week of June as it has done so often in past years. This is just the beginning of the Seabass bite as we are picking away and fish here and there. Sooner or later it will break wide open and it will get crazy around here!
Whoppers:
1) Leslie Alverez from Bakersfield caught a 29lb White Seabass on a 3/4 day trip aboard the Gentleman at Anacapa Island.
2) Keith Ballard from Oxnard caught a 30lb Halibut on a full day trip aboard the Cobra at Anacapa Island.
3) Jeff Katz from Oxnard caught a 25lb White Seabass on a full day trip aboard the Cobra at Anacapa Island.
4) Porter and Carson Brandt (brothers from Ventura) caught White Seabass (25lb & 30lb) on a full day trip aboard the Cobra.
5) Jesse Spencer from Paso Robles caught a 27lb White Seabass on a full day trip aboard the Island Tak at Anacapa Island.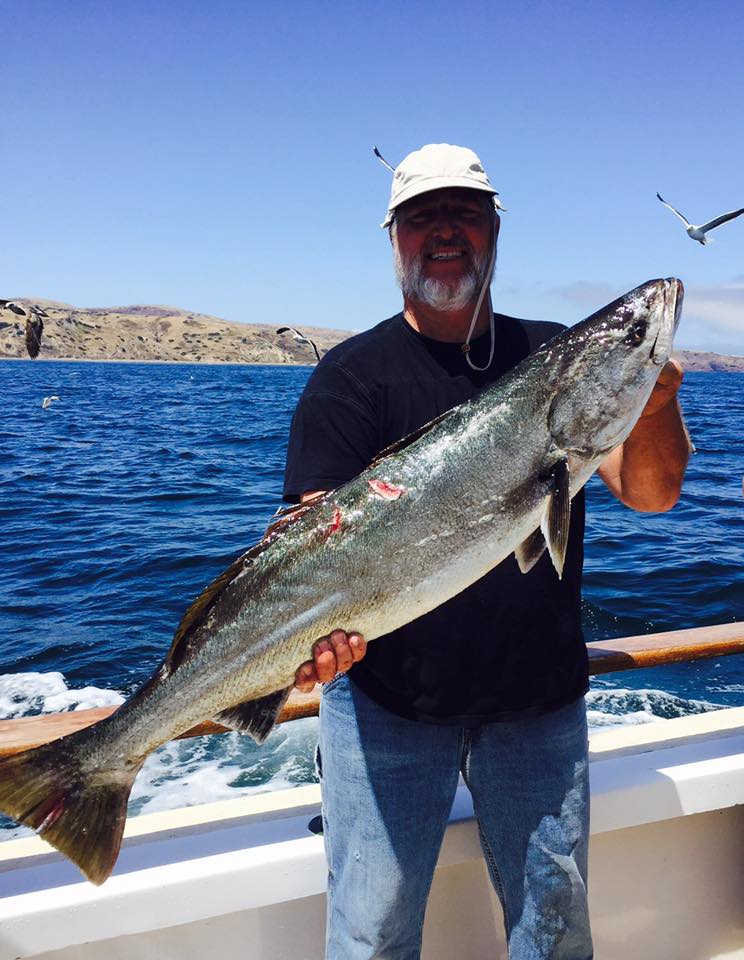 Trips departing daily!
We have trips departing daily. Click here to see our schedule and online booking – https://ciscos.fishingreservations.net/sales/
Please feel free to call us at 805-382-1612 for information on current condtions, live bait availability or booking your spot.