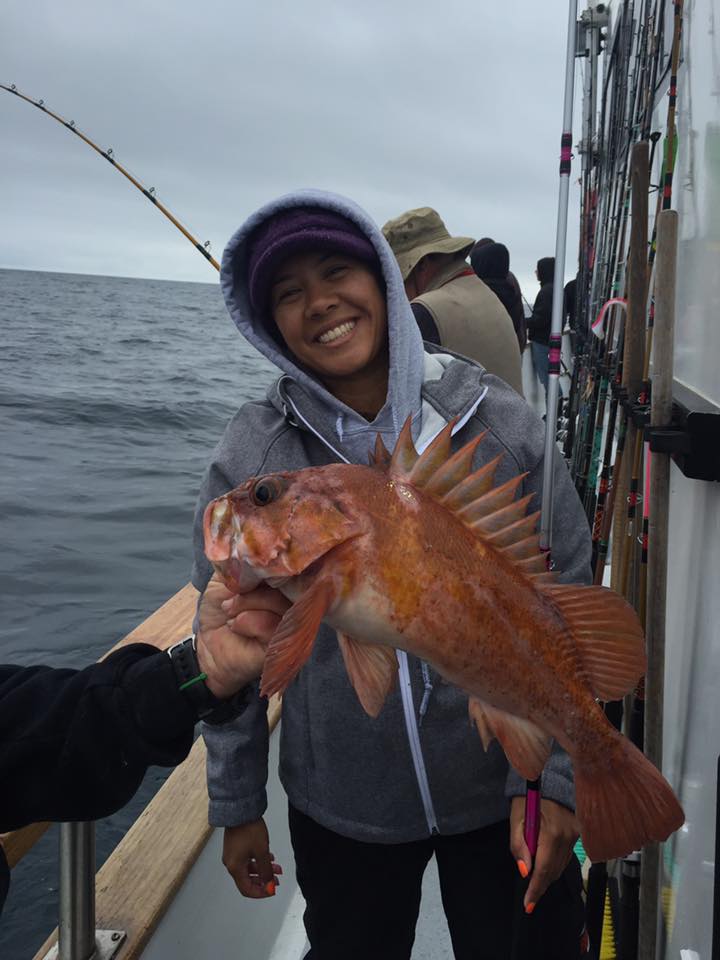 Seeker Fishing Rods did a sponsored trip aboard the Pacific Islander out of CISCO's on May 13, 2016. It was my first trip as the Seeker rep and I was so stoked. The trip plan was shallow water rockfishing for lingcod, reds, chuckleheads. We also caught some treefish, blue bass, and other great rockfish. The morning started out a little rocky, but the seas smoothed out throughout the day. It was nice to see a variety of fishing methods which all produced incredibly. We used a double dropper loop with 6-8oz weights and squid or fin bait which is always tried and true; the heavier leadheads with 8 inch swimbaits kept the guys in the bow bendo all day with beautiful lingcods; and the iron was just as productive for lingcod and rockfish. The flatfalls, ProMar Ahi live deception jig, diamond jigs and Tadys were being used.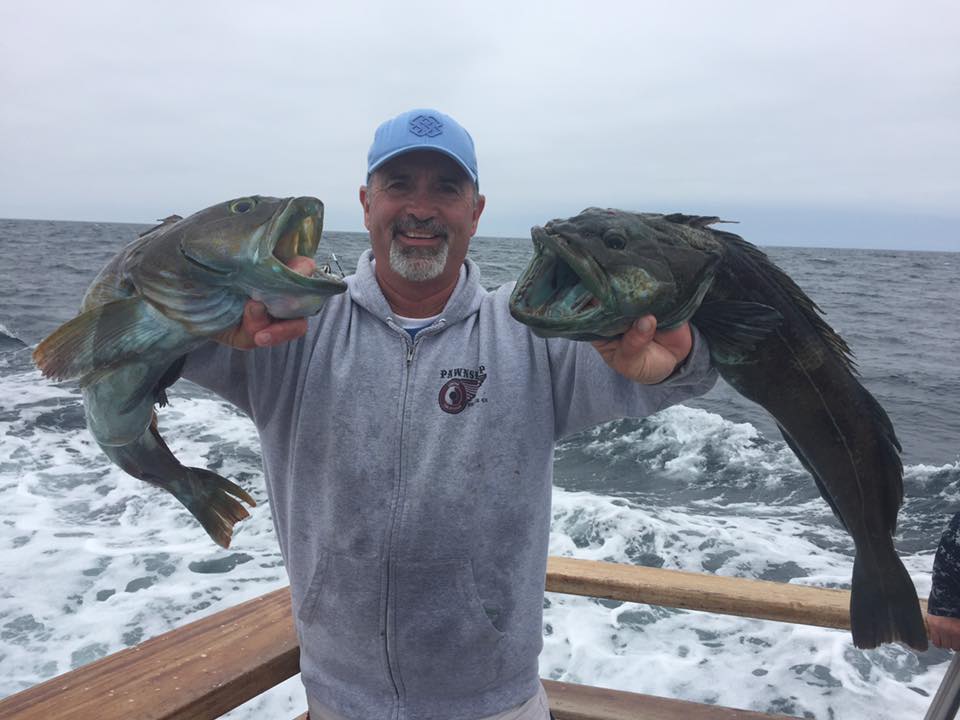 Then it was time for the raffle! I had several Seeker hats and a great MGC 7′ 7030 Seeker rod to giveaway. Captain Steve was super generous and threw in some hats, shirts, and two $25 off any trip vouchers!!!!
The lucky rod winner was Yi Ding who also won a hat! It was his lucky day.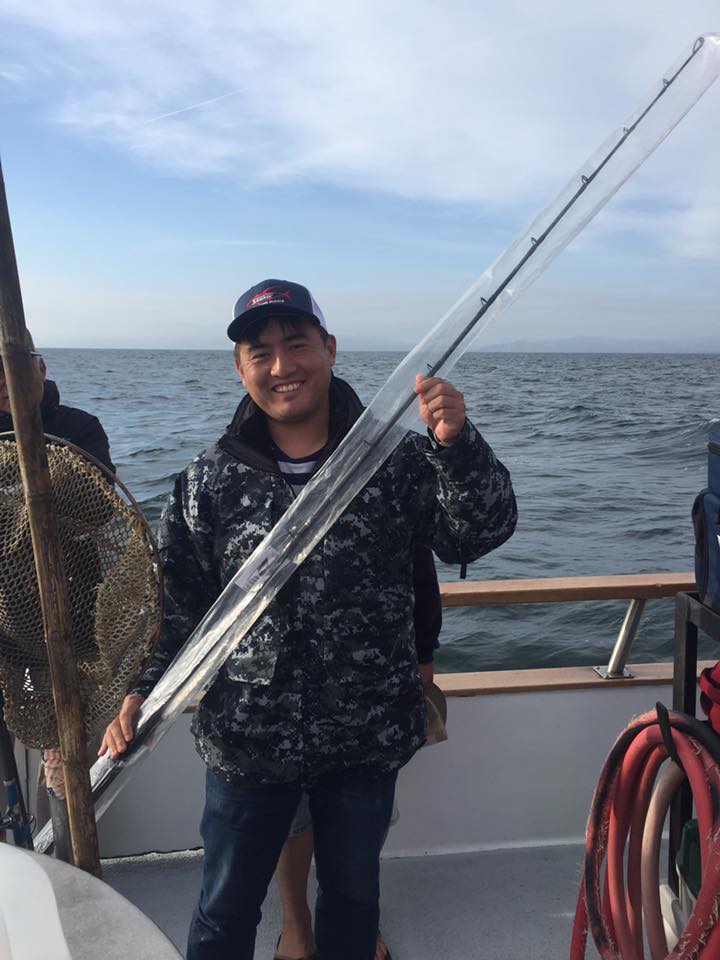 Jay Helfrich of Montana won a Seeker hat for the longest drive to go fishing. He lives in Montana and came for 2 days of fishing and was heading home that night!
Steve Owens won a Seeker hat for the 1st legal lingcod of the trip!!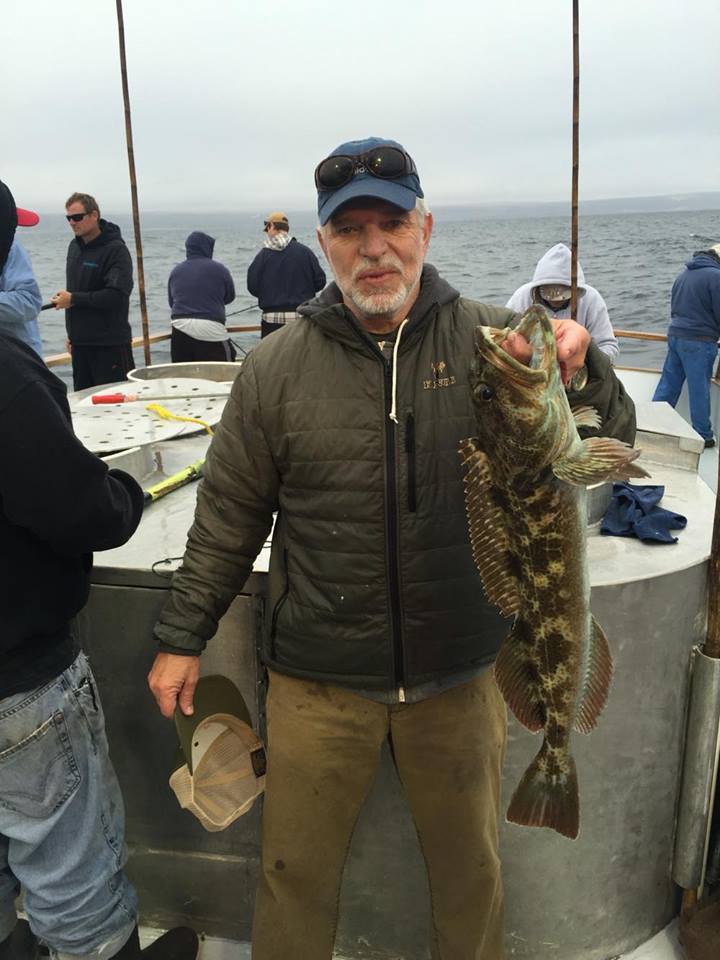 Thank you to everyone who joined me on this great fishing trip and I hope to see you on many more!
Sophia Huynh, Seeker Rod Representative