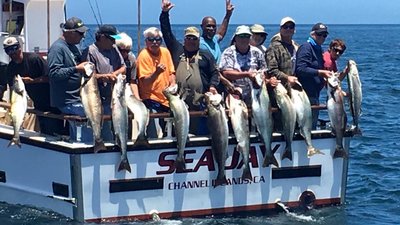 Fish Whoppers for week ending June 19, 2016
1) Dennis DeLeon from Van Nuys caught a 28lb Yellowtail on an overnight trip aboard the Mirage.
2) Kyle Wilkins from Newbury Park caught a 30lb White Seabass on a full day trip aboard the Sea Jay.
3) Won Kim from Los Angeles caught a 48lb Halibut on a 2 day trip aboard the Constitution.
Sportfishing Report:
This week the Channel Islands experienced a lot of wind at the outer islands keeping the overnight boats at the dock except for a couple of days. On those days fishing was reportedly tough because of the conditions. They caught Rockfish and Lingcod plus a few Yellowtail but definitely had to work hard for what they caught.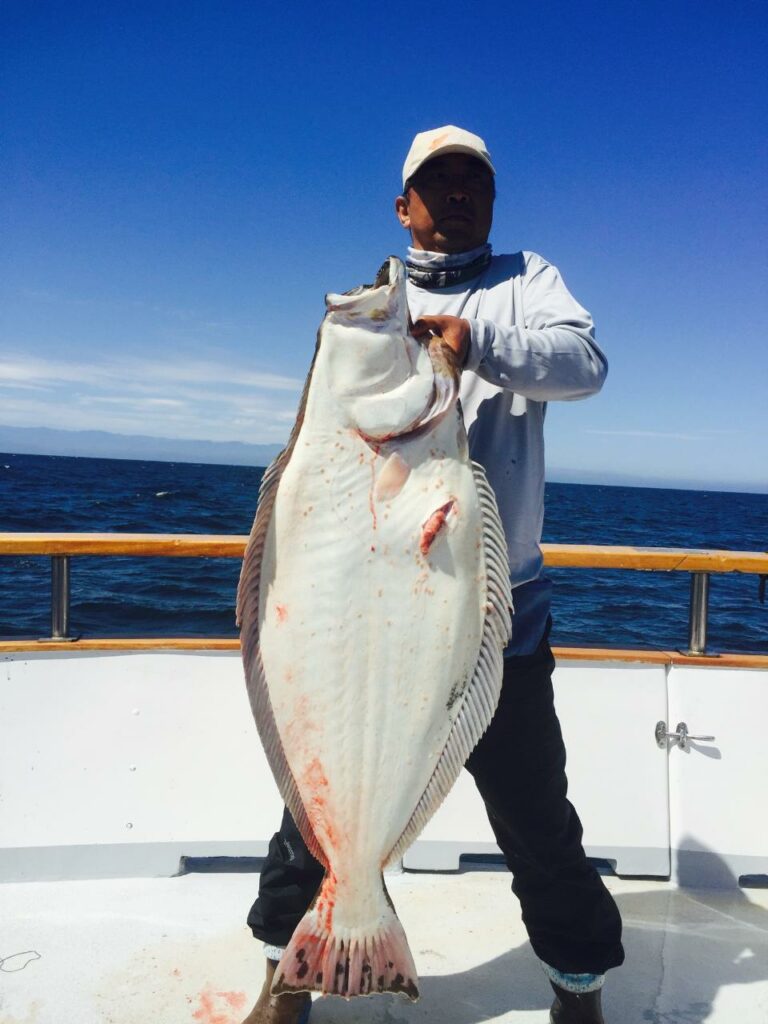 Locally, at the inner islands it was also breezy but not so much that we couldn't go fishing. Catching mostly bottom fish like Sheephead, Lingcod, Whitefish and an assortment of Rockfish for the first part of the week. A surge of Bonito and Barracuda came late in the week.
Full day boats leaving at or before 5am are still seeing a lot of Yellowtail and White Seabass but they were not biting with any consistency. We had one very good day during the middle of the week where a couple of our full day boats caught several White Seabass.
Over the weekend we were at capacity because of the always popular Father's Day weekend specials. Rockfish and other bottom species again ruled the counts but the surface fish came out to play too. Lots of Bonita, Barracuda and Calico Bass for some of the boats. Best thing though, were the smiling faces and the excitement of father and son or daughter, fishing together. For many it will be one of the most memorable Dad's day ever!
We have trips departing daily! Call us at 805-382-1612 or book your trip online by clicking HERE.