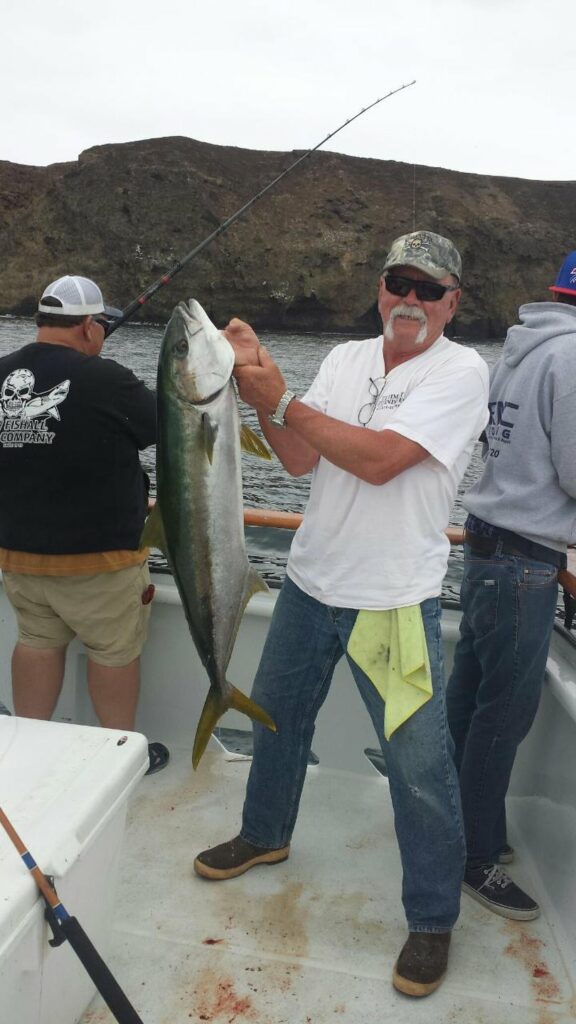 Whoppers of the Week:
1) Bob Young from Ojai Ca, 27lb Yellowtail on a 3/4 day trip aboard the Erna B.
2) Manuel Ortiz from Oxnard Ca, 28lb White Seabass on an overnight trip aboard the Pacific Islander.
3) Randy Corbin from Ventura Ca, 26lb Yellowtail on a 3/4 day trip aboard the Erna B.
4) Todd Holder from Ventura Ca, 29lb Yellowtail on a 3/4 day trip aboard the Erna B.
5) Todd Holder from Ventura Ca, 31lb Yellowtail on a full day trip aboard the Erna B.

W.O.N. (Western Outdoor News) 7th Annual Channel Islands Shootout final results from July 9th 2015

1st PLACE – TERRY HUSCHKA 32.1 LB YELLOWTAIL – ERNA B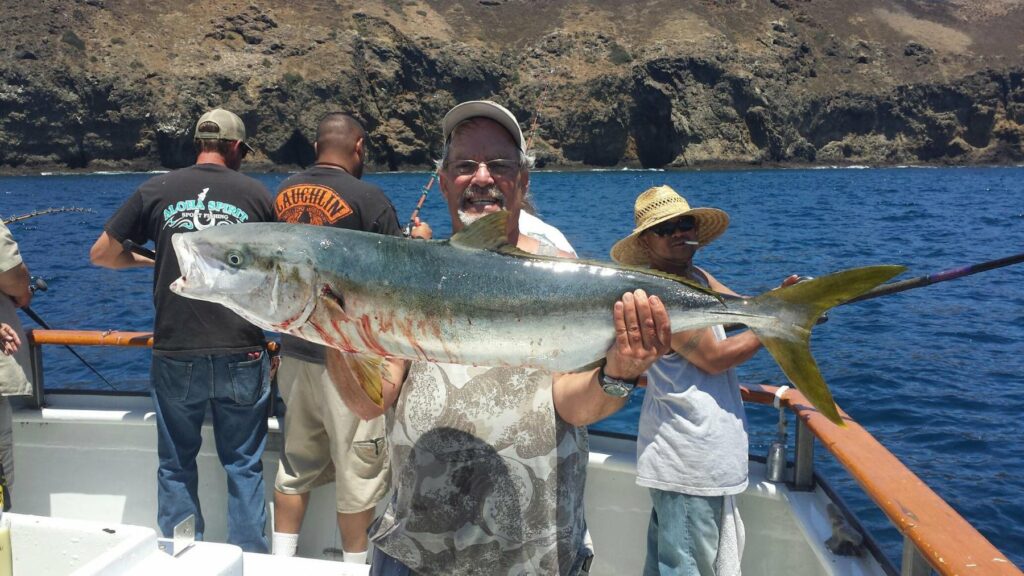 2nd PLACE – SOPHIA HUYNH 30.8 LB YELLOWTAIL – MIRAGE
3RD PLACE – NICK ANGIULI 25.5 LB YELLOWTAIL – ERNA B
4TH PLACE – JUSTIN BOGDANOVICH 23.5 LB YELLOWTAIL – MIRAGE
5TH PLACE – JASON DELATORRE 22.8 LB HALIBUT – ERNA B

Report:
This week we had a fishing tournament that we do at about this time every year. The Western Outdoor News is probably the best fishing and hunting weekly publication, especially here in Southern California. We do a lot of work with W.O.N. but this tournament is definitely one of the most popular. Top 5 catches place and are awarded a variety of prizes provided by some of the best tackle company's like Seeker Rods, Avet Reels, Plano and more. In addition to winning tackle items, cash money is awarded to the 1st through 5th place anglers! This was the 7th Annual WON Channel Islands Shoot-Out and like in past years it was very popular. A hoard of pre registered anglers arrived in the morning and boarded the assigned boats in search of Channel Islands game fish like Yellowtail and White Seabass. Participating boats were the Pacific Islander, Erna B, Mirage, Cobra and Seabiscuit. Hopes were high, but on the days leading up to the event the Yellowtail and White Seabass had been elusive.
Shawn (Erna B crew-member) spoke to me briefly after the shoot out and told me a little story about how the day began. He said, early in the morning fishing was slow but they did have a few Bonito and Barracuda on board. The largest fish by the late morning was a Barracuda that was almost released until Shawn said "Stop.. That could be a $1000 fish!" The angler, not realizing that at this point no other boats had any sizable fish and that this Barracuda could end up winning. It was quickly put on ice and fishing resumed. Now, this fish did not win or even place in the tournament but it could have if the fishing didn't pick up soon. Fortunately, late in the day the Yellowtail started to bite and bigger fish started coming on board. At one point, all the boats had fish hanging but it would all come down to the fish caught on the Erna B and Mirage for the final weigh in. There were four Yellowtail and one Halibut that made the "top 5" and until the last minute it looked like little miss Sophia would win with her big Yellowtail. Last fish weighed was yet another big Yellow caught by Terry Huschka. It came in a good 2 pounds heavier than Sophia's fish and took 1st place in the tournament.
Every year this event becomes more popular and harder to reserve a spot. Be sure to look into reserving early though the Western Outdoor News website or by subscribing today!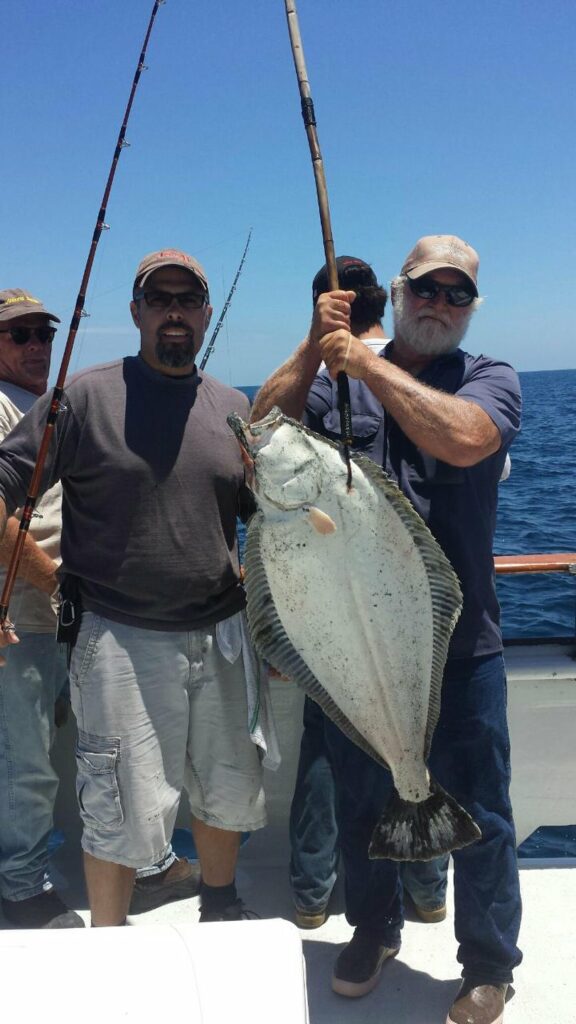 For information or reservations, give us a call at 805-382-1612. We also have online booking! Check out the schedule and book your trip here!