Whopper's of the Week:1) Wayne Edwards from Simi Valley Ca, caught a 40lb Halibut on an overnight trip onboard the Seabiscuit.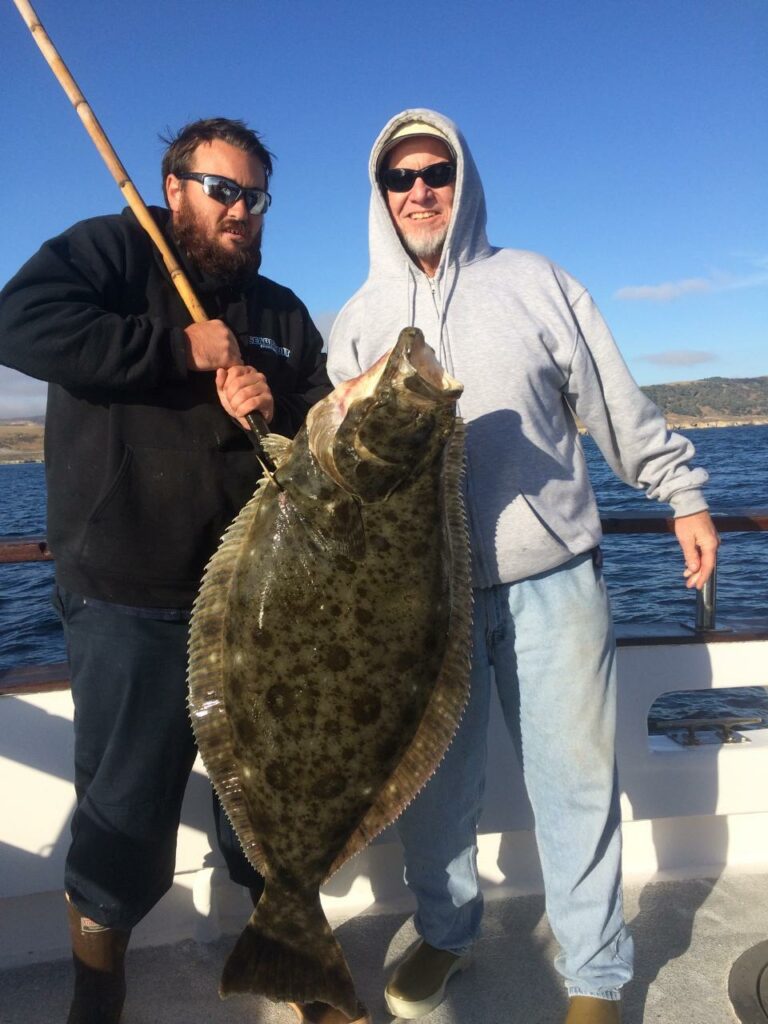 2) Nacio Carmona from Oxnard Ca, caught a 30lb Yellowtail on a full day trip onboard the Aloha Spirit.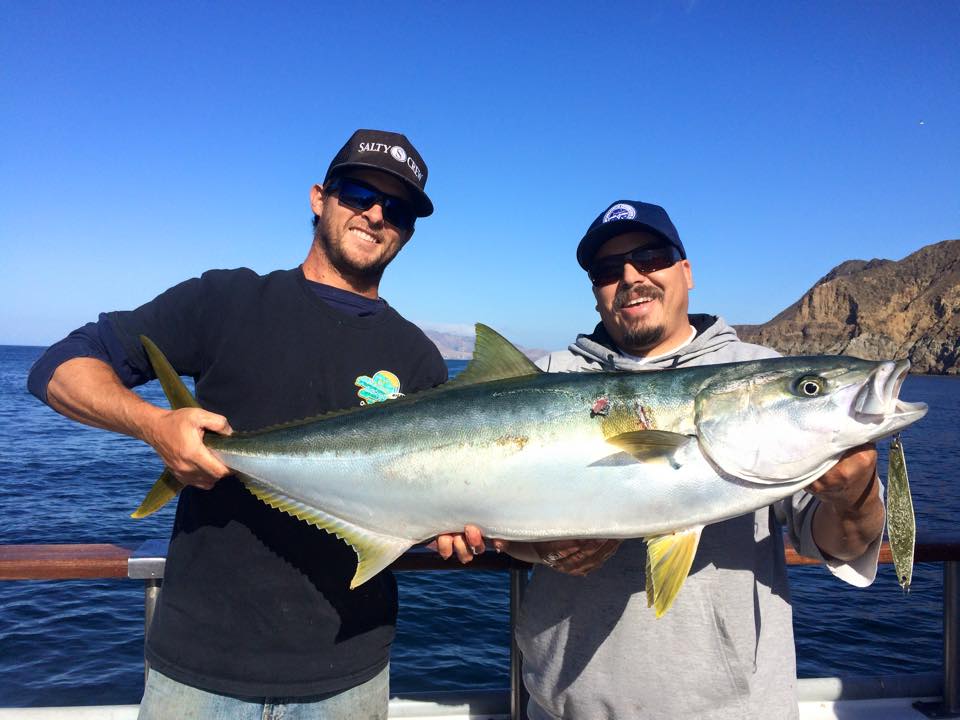 3) Dominick Rotuno from Ventura Ca, caught a 30lb White Seabass on a full day trip onboard the Cobra.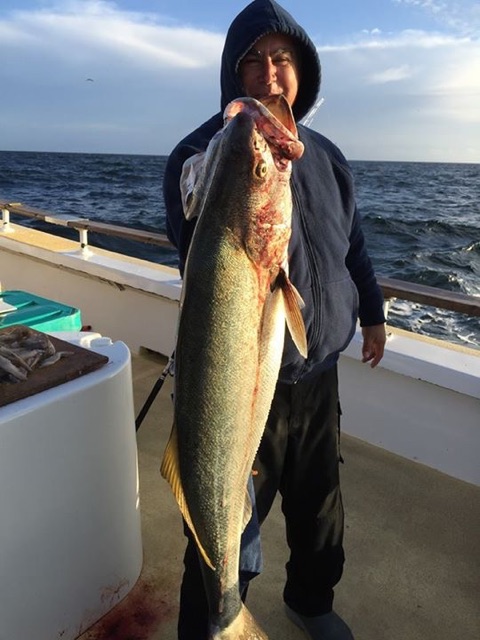 4) Jennifer Ponce from Los Angeles Ca, caught a 20lb Halibut on a full day trip onboard the Aloha Spirit.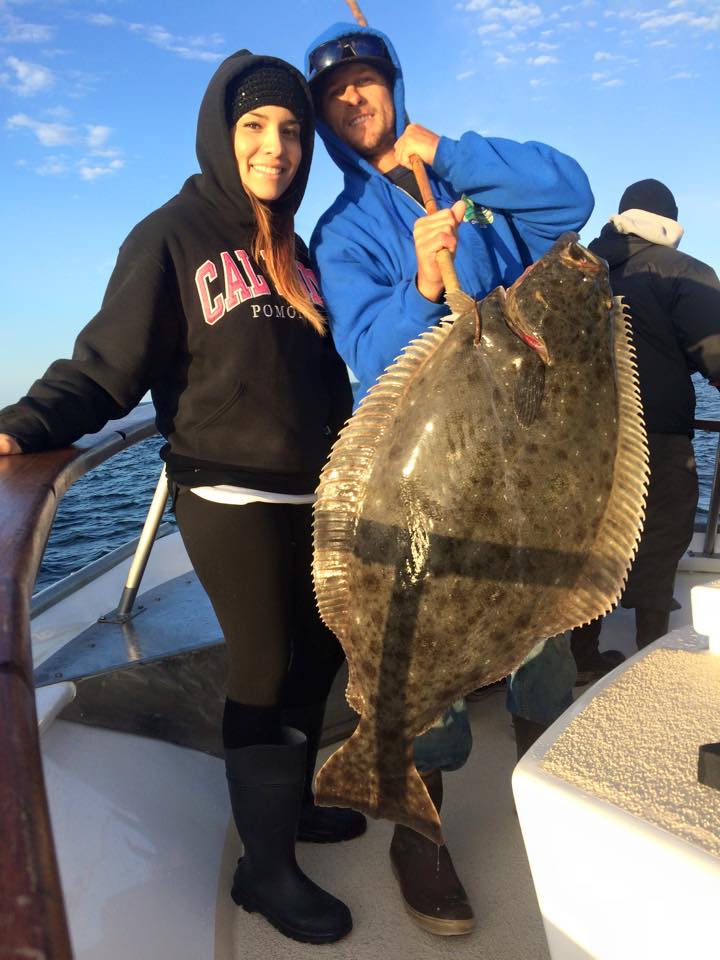 5) David Merrick from Phelan Ca, caught a 18lb Yellowtail on a full day trip onboard the Cobra.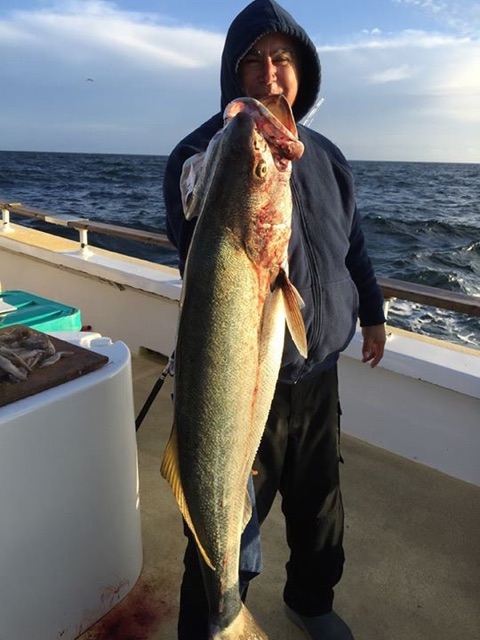 6) Tom Carney from Ojai, CA caught an 8lb Vermillion Rockfish on an overnight onboard the Pacific Islander.


Report:
The month of May has seen a steady increase in the arrival of our much anticipated game fish season. Still waiting on a consistent bite but down days between catches are defiantly diminishing. In fact we ended this week with an explosion of Yellowtail at the outer islands with one of our boats catching 50+ Yellows. Backed up by some of the best bottom fishing for Rockfish and Lingcod, our day's have been very productive. Of course our recent catches of White Seabass, Yellowtail, Barracuda, Halibut and even Salmon have coincided with a stabilized live bait situation. Our bait company has been working hard to provide our anglers with live bait for each and every trip, and until recently it has been very difficult to find good sized bait. For the past two weeks we have been provided with excellent hook bait in the form of 5 to 6 inch anchovy and now we have our first Sardine mix in the bait receivers.
This past week our boats have been also seeing the first signs of live squid on the fishing grounds. This is all good news as we head into the month of June which has been a very productive over the past few years.
Our schedule is also starting to show the change in seasons with our "kids ride free" special moving to Friday's for the Summer and twilight trips now online for the weekends. It's an exciting time to be an angler fishing the Channel Islands!
Call us at 805-382-1612 or book your spot online!