Fish Report:
Over the weekend, rumors of White Seabass started circulating throughout the fleet. By the end of the day Sunday, it was confirmed that the first Seabass bite of the 2017 season has begun. The Channel Islands spring bite has only started and our boats will surely get their piece of the pie as they always do.
Fishing this week consisted of more steady bottom fishing for Reds, Lings and Whitefish. We had some weather blow through Wednesday and Thursday so we did not fish on those days but things mellowed out for the weekend.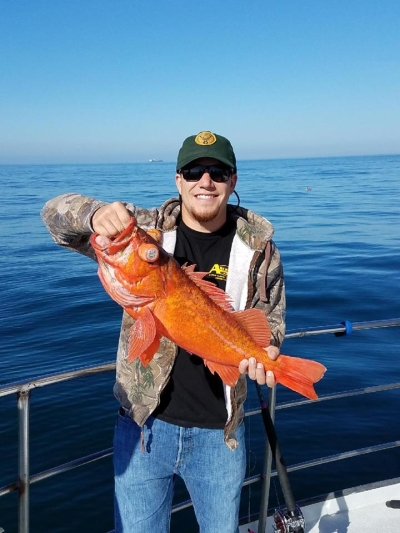 Again this week, most of our Lingcod are being caught on the overnight boats who are fishing the outer islands but over the weekend we had a couple day boats get decent numbers of them on the local grounds.
Hang tight because this season is looking to be another good one for our anglers!
To see our up to date fish counts, click HERE.
For information on current conditions, live bait or to make a reservartion, call us at 805-382-1612.
If you're just looking to make a reservation, you can also book online HERE.