Cisco's – Channel Islands Sportfishing Center
Whoppers and fish report for the week ending 05-08-16.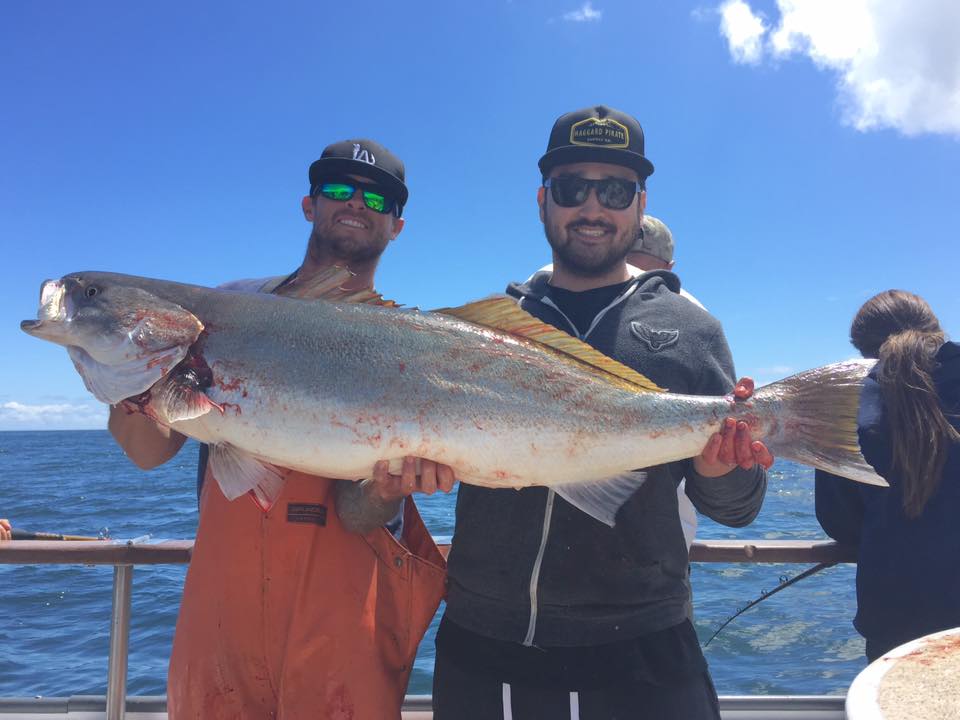 "Thanks guys. It's truly hitting me now how fun and awesome that day on the water was up there. So stoked for fishing Ciscos for the first time" Jason C.
Whoppers:
1) Jason Caballero of Haggard Pirates fishing crew from Northridge caught a 41lb White Seabass on the Aloha Spirit.
2) Lorenzo Flores from Ventura caught a 32lb White Seabass on the Cobra.
3) Tosh Munekane from Oxnard caught a 28lb White Seabass on Island Tak.
4) Fred Burger from Simi Valley caught a 15lb Sheephead on the Mirage.
5) Carl Pugh from Ojai caught 6lb Boccaccio on the Gentleman.
6) Able Galves from Oxnard caught a 43lb Yellowtail on a own private boat. Weighed at our official IGFA weigh station.
Fishing Report:
Rockfishing remains phenomenal but it's the White Seabass that peaked everyone's interest this week. Could this be the start of our big White Seabass bite? That is the question on everyone's mind. Maybe too soon to tell but it is that time of year when we start to see these fish caught. If this is a "normal" season we will continue to have these flurries of White Seabass until something triggers them to go on a full out feeding frenzy.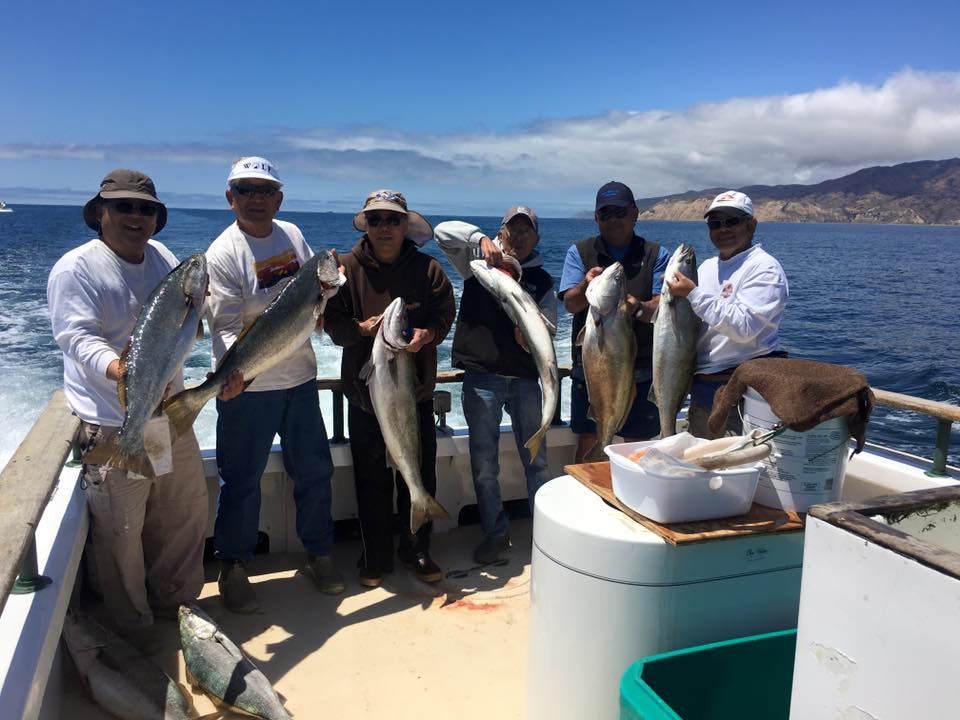 This week we had two or three days where the full day boats fishing the local grounds came back with Seabass ranging from 25 to 40 pounds. Another point of interest would be the first solid signs of Squid at the islands. We do not have it in the bait receivers here at the bait dock but it apparently is enough to jig and even float at the islands. Again, only time will tell if this is a flash in the pants or the beginning of a sustainable bite.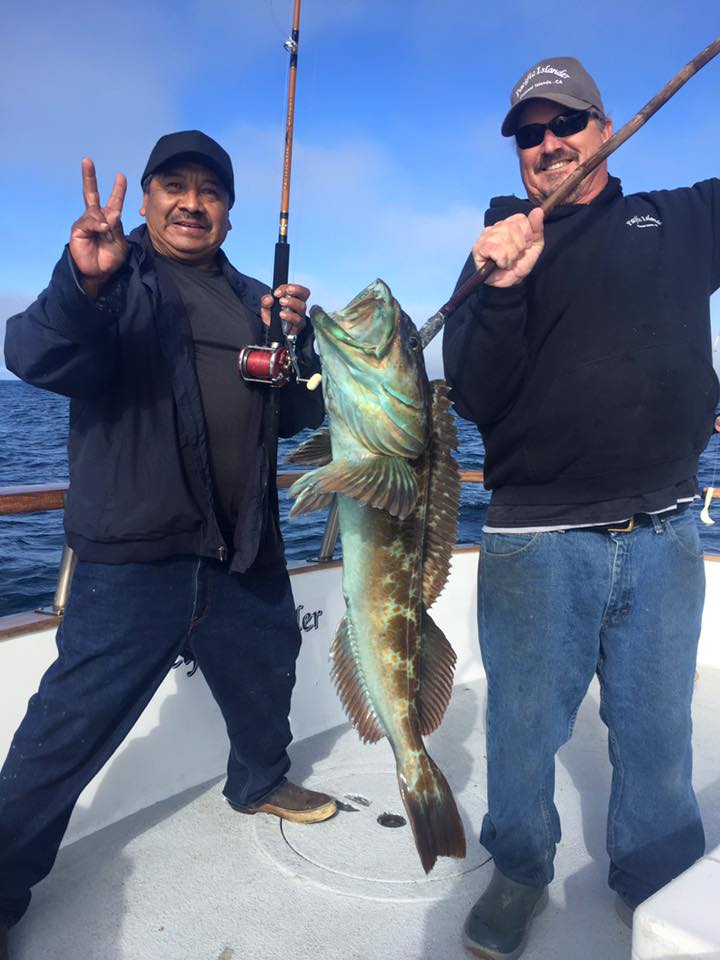 Lastly, the weather gods have finally smiled on us as we have enjoyed nothing but great weather this entire week. With rainy weather all around us we never had overcast skies or a single drop of rain.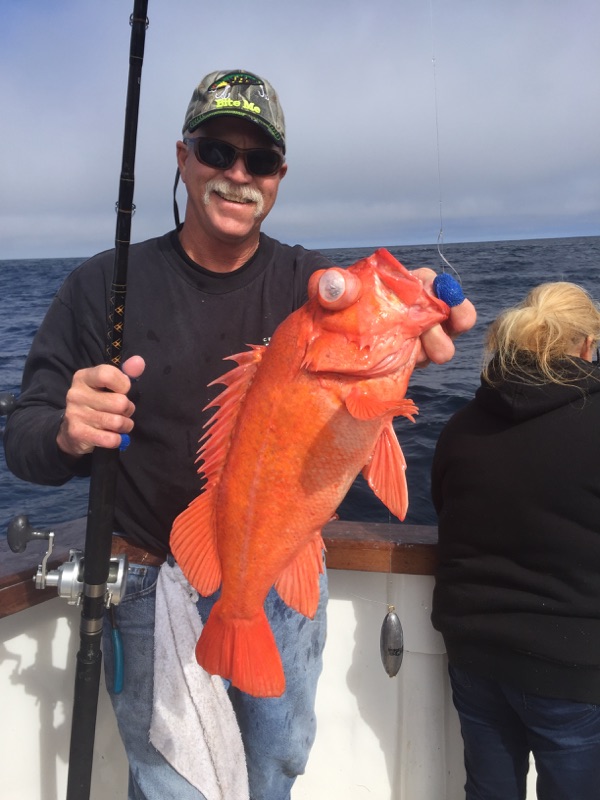 If you would like to go fishing with us, please feel free to call 805-382-1612 for information, including our live bait status.
If you would like to just book your trip, you can see our up to date current schedule and online booking. Click here.
Let's Go Fishing!