Channel Islands Sportfishing Report for Week ending May 17, 2015
Whoppers of the Week:
1) Jay Lee from South Rock caught a 17lb Lingcod on the Gentleman 3/4 day.
2) Alex Remillion from Oxnard caught a 20lb White Seabass on the Aloha Spirit full day.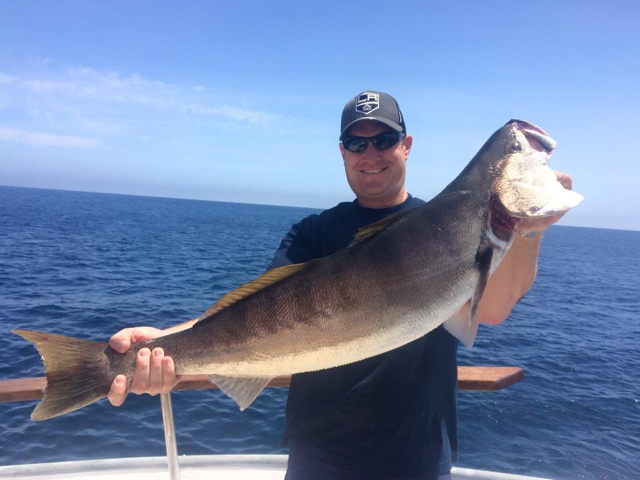 3) Mathew Lowe from Santa Barbara caught a 13lb Lingcod on the Pacific Islander.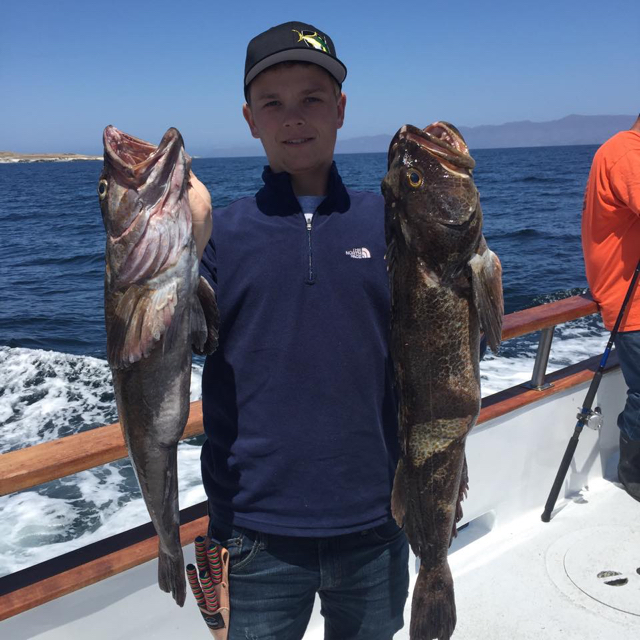 4) Sean Gizatullin from Oxnard caught a 26.4lb Yellowtail on his own privately owned boat.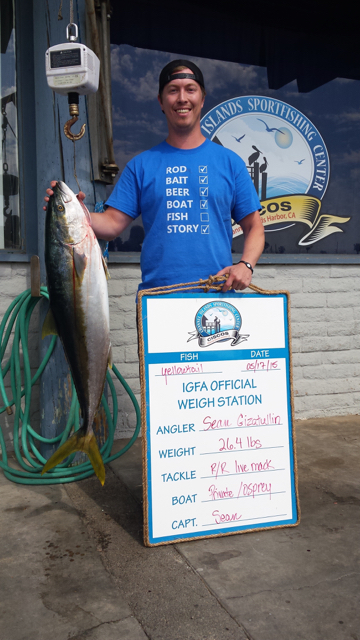 Report:
The weather wrecked havoc on a lot of our trips this week, especially the outer island trips. Yet another low pressure system came through, not bringing much rain but lots of wind behind it. Still, we had trips go out during small windows of opportunity to both the inner and outer islands. Anacapa and Santa Cruz Islands have been showing signs of life with a couple White Seabass caught on one of our early morning boats. For the most part bottom fishing has been keeping our anglers busy. Still nice grade of Rockfish, mostly Red Snapper. At the end of the week we had a private boater come in with some Yellowtail to weigh up at our Official I.G.F.A. Weigh Station. Our boats have also been catching some big Lingcod on both the local and overnight trips. Live bait is still sparse, but we like everyone are hopeful that will change soon.