Whoppers for the Week ending 8.22.2015

Vincent Small (age 17) caught a 31lb Yellowfin Tuna on a 1.5 day trip aboard the Seabiscuit.
Ryan Small (Vincent's father) caught a 30lb Yellowtail on a 1.5 day trip aboard the Seabiscuit.
Dr. Joseph Sullivan caught a 32lb Yellowtail on a 2-day trip aboard the Mirage.
Kyle Spaulding caught a 30lb Yellowtail on a 2-day trip aboard the Mirage.
Mark Williams caught a 24lb Yellowtail on a 3/4 day trip aboard the Gentleman.
John Thompson caught a 33lb Yellowtail on a 2-day trip aboard the Mirage.

Report:
This week we saw more of the same action we saw in the previous couple weeks. Consistency is a good thing especially when the Yellowtail are biting. We are getting good numbers but these big tough fish are putting our anglers tackle to the test.
Some other exotics like Bluefin and Yellowfin Tuna were caught this week on multi day trips. Many anglers are coming here to catch these fish simply because there is something to be said about catching Tuna and Yellowtail at the Channel Islands. It's only on certain years like the current one, where you can catch these species in big numbers.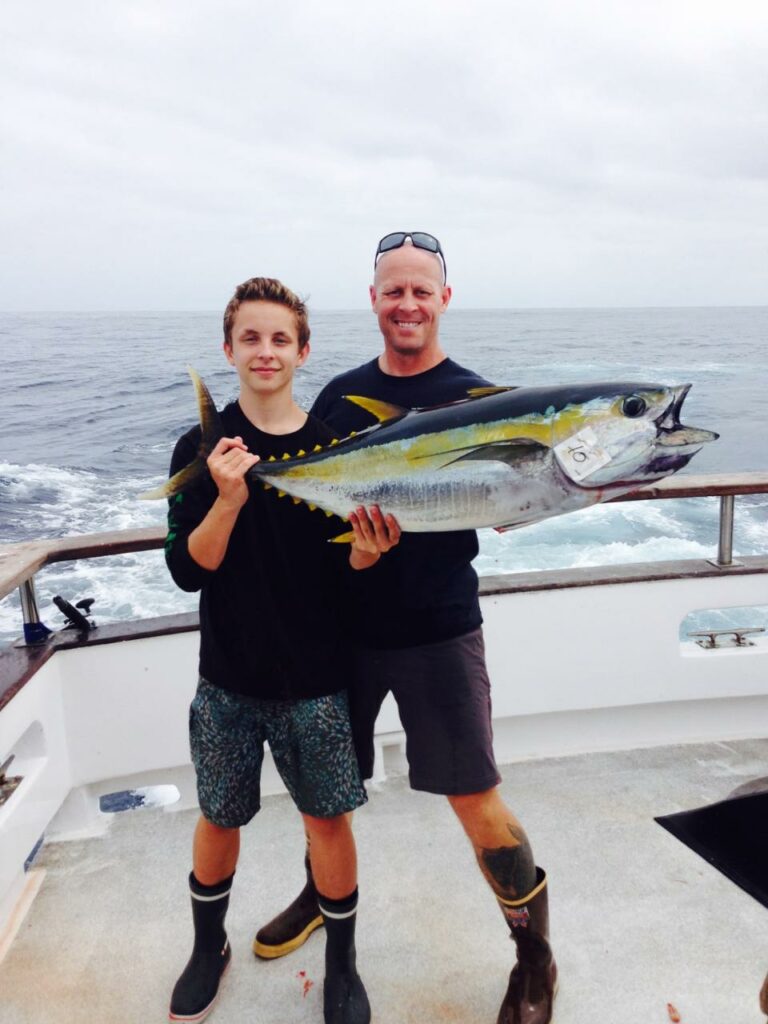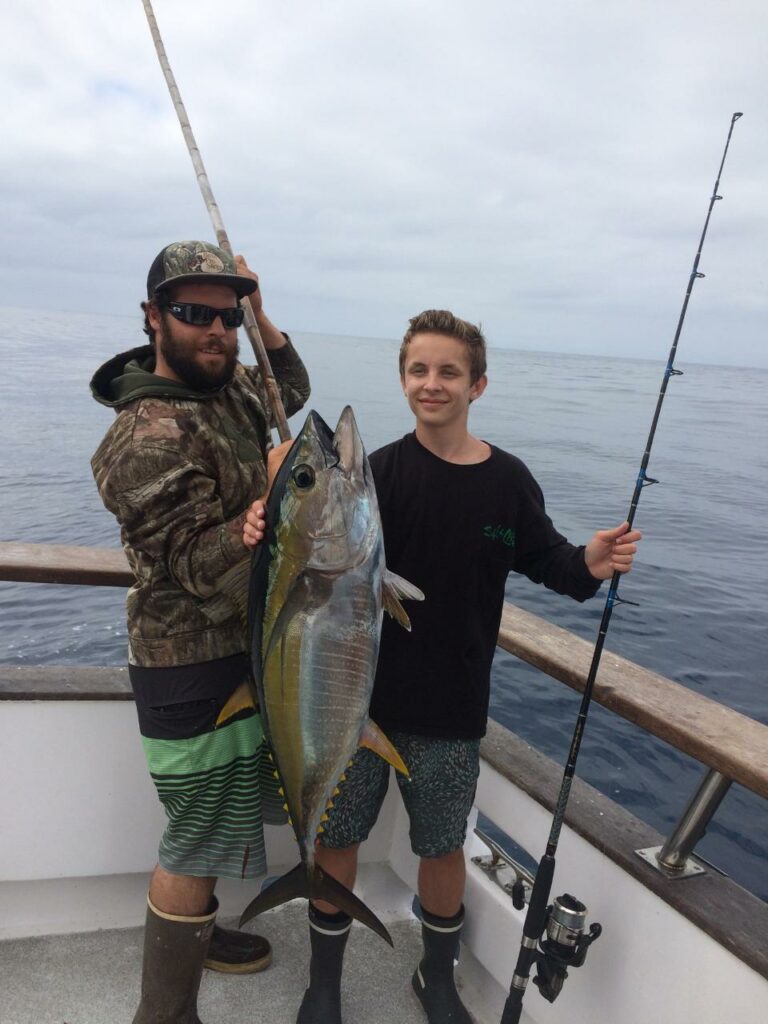 The good numbers is what brought the Diamond family to our landing in hopes to catch their son his first Yellowtail. Jason and Jaime Diamond own two sport fishing boats that run out of Sea Landing in Santa Barbara. Sure they could have gone fishing on their own boat but unfortunately the Yellowtail have been just out of range of the Santa Barbara boats. Jason and Jaime called us and we hooked them up with a ride on the Aloha Spirit with captain Shawn Steward. Only 9 years old, young Matthew Diamond flylined his bait and not only hooked his first Yellowtail but landed it all by himself. Not a huge fish, but perfect for this young man's first forkie at the Channel Islands. The beginning of what will surely be another generation of the Diamond family fishing our local waters for years to come!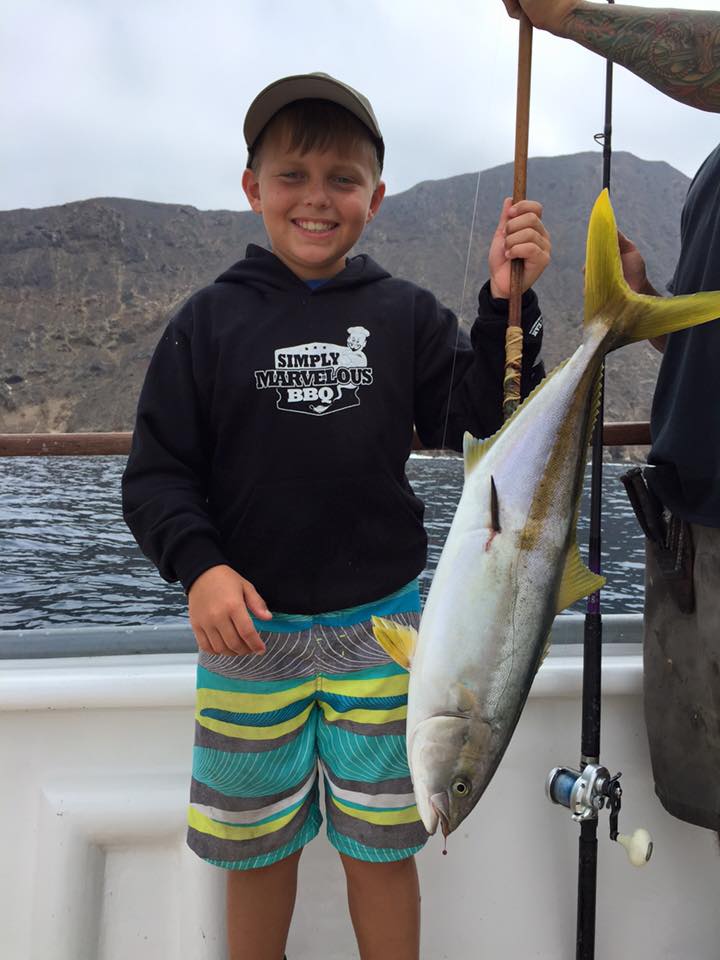 Besides the big game species, we are still experiencing one of the best Calico years in a while. Not only good numbers but the big fish are biting. It's not uncommon for a boat to have several Calico Bass over 5 pounds with some upwards of 8lbs.
Bottom fishing is also good despite the warm water in our area. Lingcod and Rockfish are loading the bags with some days seeing good Sheephead and Ocean Whitefish counts.
Lastly, much like last week.. the Bonito are wide! Not big bones but they are furious biters and will keep you busy all day at times. Throw any jig, lure or live bait and you'll be in for a ride if one of the bigger Bonito hits your line.
More action is sure to come this week. Most of the boats are targeting Yellowtail including our 3/4 and 1/2 day trips. Depending on the bite other species may be on the menu so be prepared to "mix it up" unless otherwise specified.
For any information, you can call us at 805-382-1612. If you would like to just book a spot, visit our website and book online!
If you're considering a trip, book now, as all boats have a minimum to go. If this is not met, trips are cancelled. We hear time and time again after a trip has been cancelled, "Oh, I was going to book a spot but was waiting for _________"
We look forward to fishing with you!