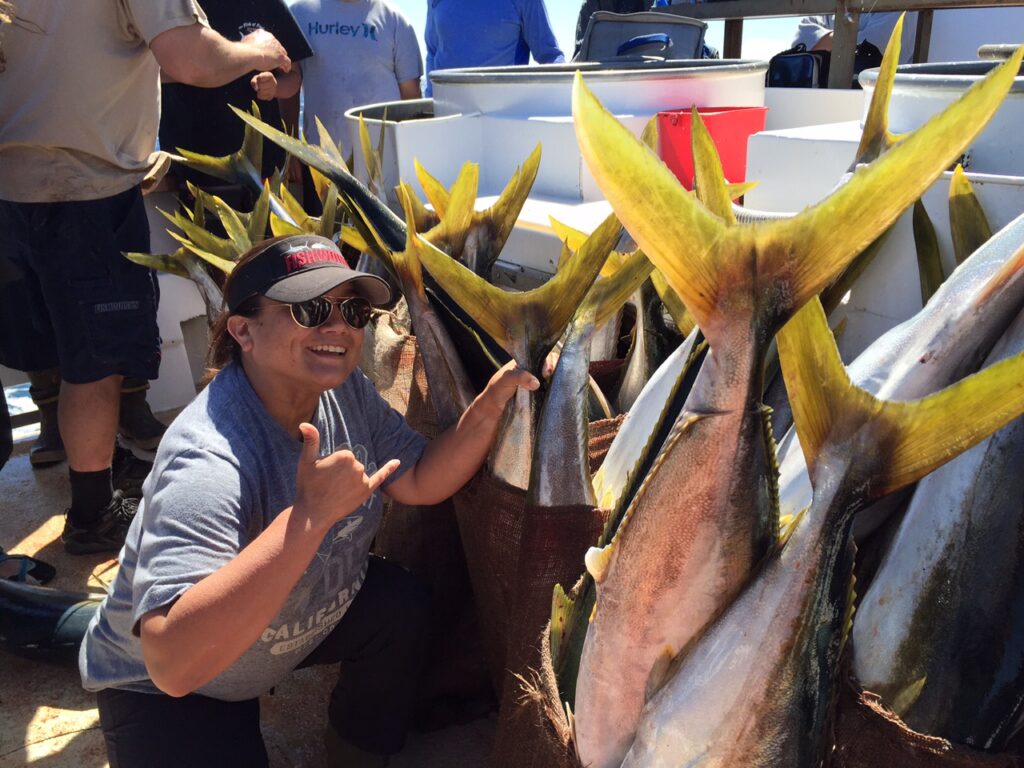 Channel Islands Sportfishing Whoppers of the Week
1) Mary Thompson from Oxnard caught a 36lb Yellowtail fishing on the Mirage.
2) Sue Standler from Woodland Hills caught a 40lb Yellowtail fishing at Anacapa Island on the Erna B.
3) Johnny Cruz from Oxnard caught a 36lb Halibut fishing at Anacapa Island on the Gentleman.
4) Joe Harris from Pine City caught a 34lb Halibut fishing at Santa Rosa Island on the Pacific Islander.
5) Rich Hallack from Woodland Hills caught a 30lb Yellowtail at Anacapa Island on the Erna B.
6) Megan Tomasino from Ojai caught a 38lb Bluefin Tuna fishing offshore on the Mirage.
7) John Pagett from Ventura caught a 27lb Yellowtail fishing the Malibu Coast on the Gentleman.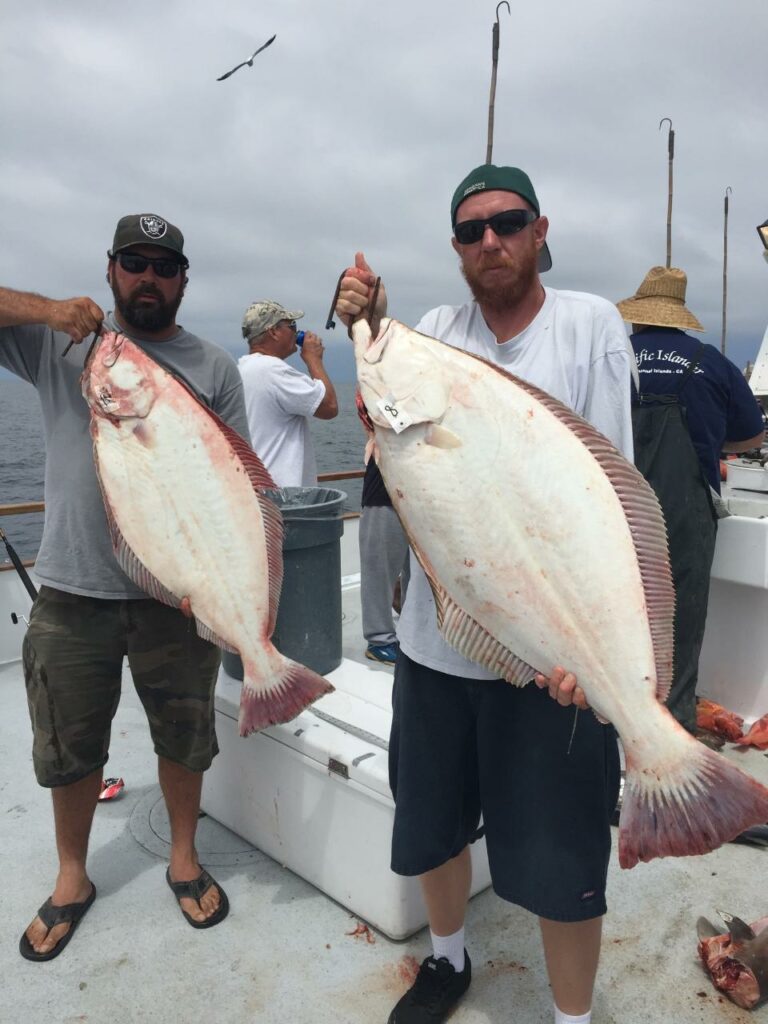 Channel Islands Sportfishing Fish Report:
The Channel Islands and surrounding areas continue to put out some great catches this week.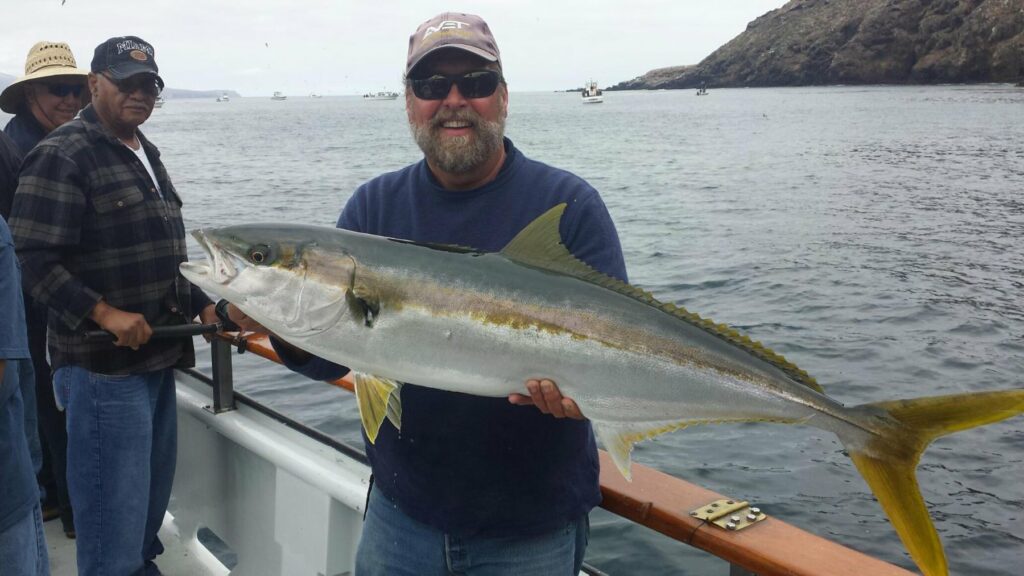 As our "extended summer" bite shows no sign of slowing down we again, this week, saw an increase in Yellowtail catches and even some Bluefin and Yellowfin Tuna. The offshore bite has quickly become the most asked about topic at our landing while local island and even coastal Yellowtail questions quickly follow. A nice grade of Yellowtail continue to bite often wide open at both Anacapa and Santa Cruz Islands. Along the Malibu coast and as far as Santa Barbara Island we are also seeing Yellowtail being caught.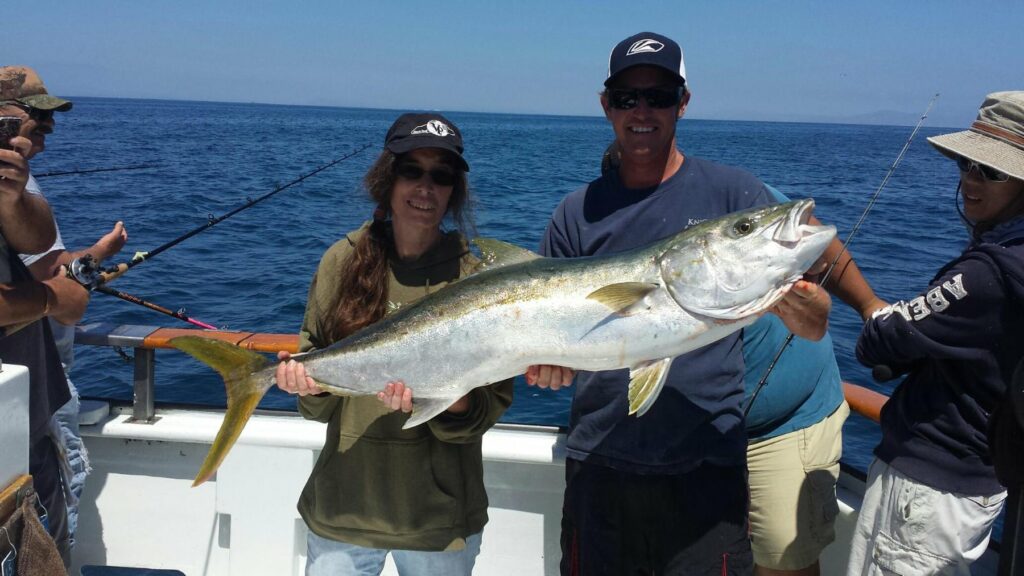 The offshore bite is definitely the most talked about subject and we have finally been able to fit a few trips into our already tight schedule to target Tuna. The Mirage was again able to come through while it was out on a two day trip offshore. They had straight limits for two days of Bluefin Tuna and still had time to load up on bottom rockfish at one of the Islands.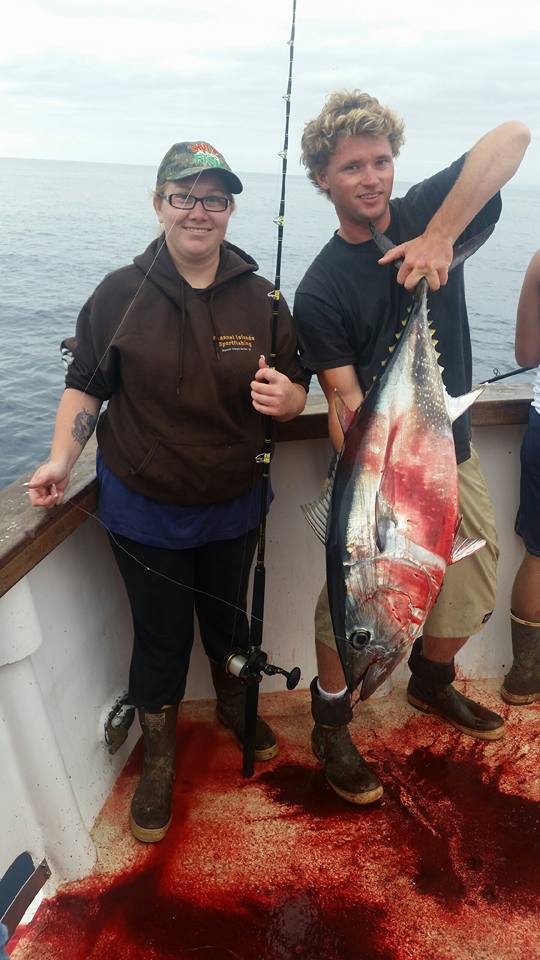 There is still time to capitalize on the bite but don't wait too long as trips are not only filling fast but you never know how long the fish will bite.
Call our office to speak with someone about not only what trip to go on but what to bring for that trip. We stay in tune with what's going on by speaking to captains of the vessels on a daily basis and will pass on any useful info to you to hopefully get you that fish!
For any information or to book a spot, you can call us at 805-382-1612. If you would like to just book your reservation, click to our schedule and reservation page.