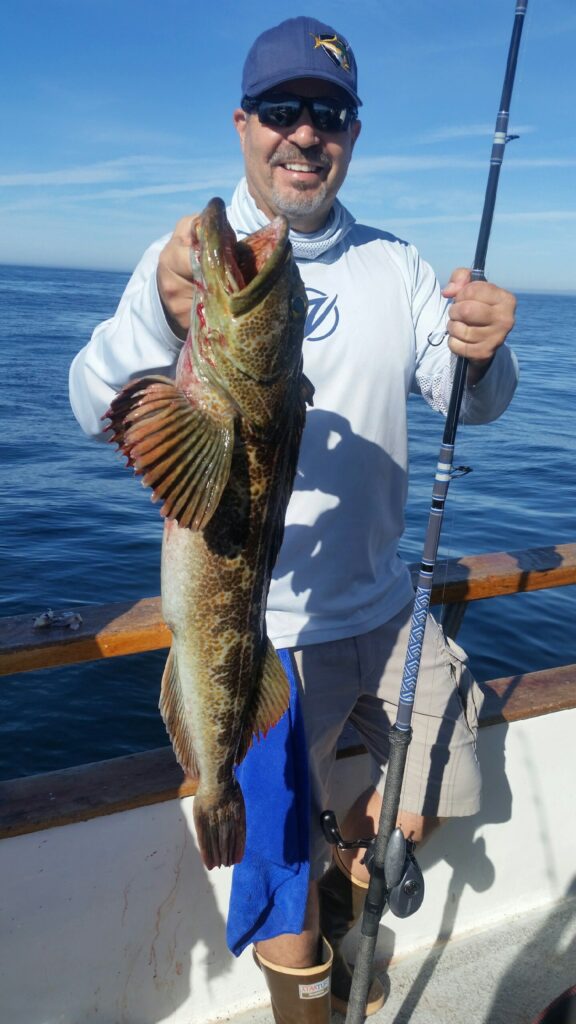 Thanksgiving Weekend Fishing the Channel Islands.
Thanksgiving Day holiday brought a lot of new faces through our doors and onto the boats. Fisherman will always find time to fish when near the water.
This week started out mellow enough, but it picked up immediately after the holiday. In fact, with bellies still full of turkey, we had a full boat go out Thanksgiving Day night on an overnight trip to Santa Rosa Island. Then on Friday and Saturday as we expected, it got busy. Boats headed out to the islands and upper the coastal areas to load up on a variety of great eating fish.
Lately we have been seeing better than average quality Rockfish and Lingcod. The fish making up almost half of a days catch at the local islands is Ocean Whitefish. We often catch a lot of this hard fighting shallow water species, but at the moment they are ravenous and chunky! The great thing about Whitefish is that an angler can take home 10 of them on top of their limit of Rockfish species, which is also 10 fish.
Yellowtail bite is pretty much over for the season.
The Yellowtail bite is virtually over, but we are still seeing a hand full of these fish caught. Santa Rosa Island has been the place to be if you're looking to hook and hopefully land a "home-guard yellow". The Yellows we are catching are averaging 30 pounds with stand outs like the one caught this week by a young lady weighed almost 50 pounds! But these are becoming rare catches with only 1-10 Yellowtail being reported on average.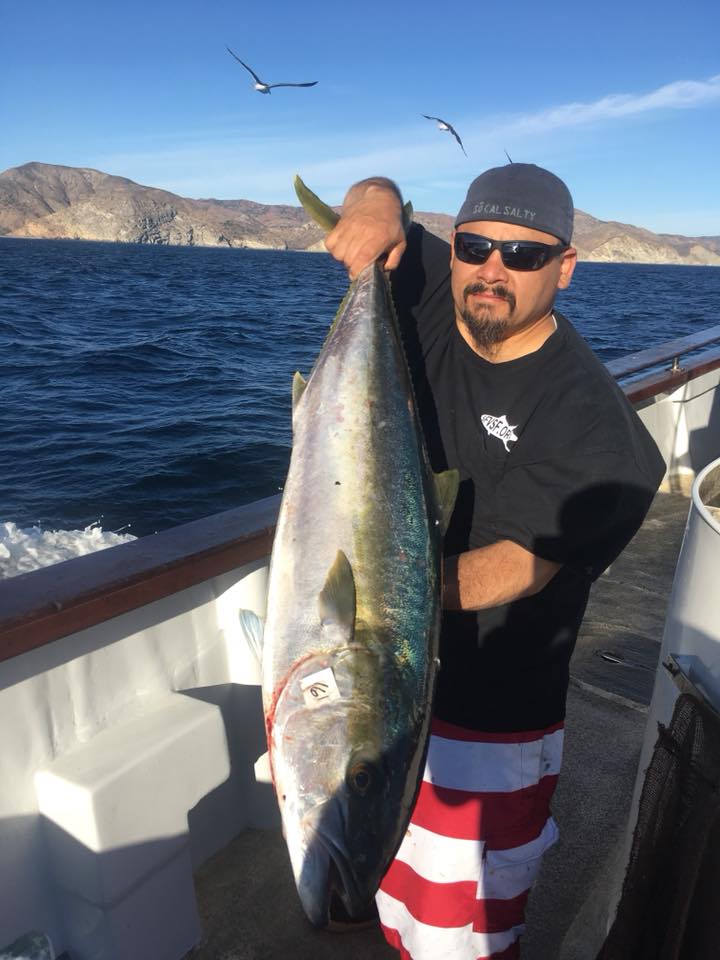 Bottom fishing is extremely good now.
Bottom fishing however is highly productive with many boats reported back early with limits of Rockfish for all on board. There are never any guarentees because it's still fishing, but "its been outstanding" said Capt. Don Rowell of our 3/4 day boat, the Gentleman. Anglers are dropping down expecting to hit bottom and wait for the bite, when instead they get stopped on the way down with fish on both hooks. So if you still have the itch to fish, this may be a great time to come out to the Channel Islands. The weather has been great and the fishing may just exceed your expectations.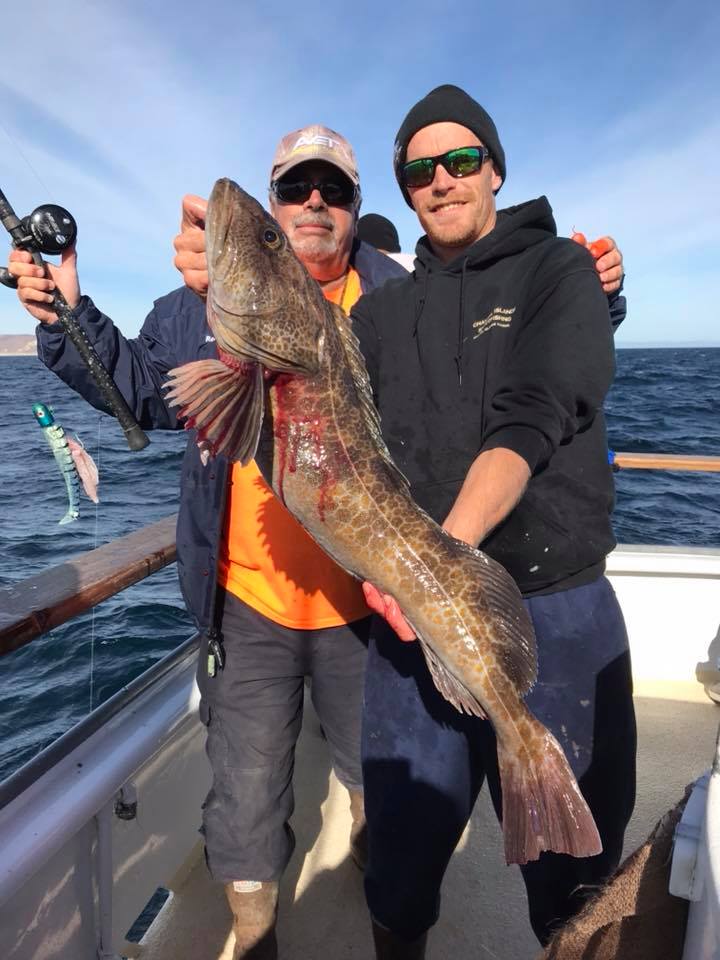 Lauren Becker caught a 48lb Yellowtail on an overnight trip aboard the Mirage.
Ray Ray from Oxnard caught a 30lb Yellowtail on a 3/4 day trip aboard the Gentleman.
Eddy Yao (age 10) caught a 8lb Lingcod on a full day trip aboard the Speed Twin
Adrian Cruz from Oxnard caught a 25lb Yellowtail on an overnight trip aboard the Mirage.
Robert Danelen from Sherman Oaks caught a 12lb Lingcod on a full day trip aboard the Aloha Spirit.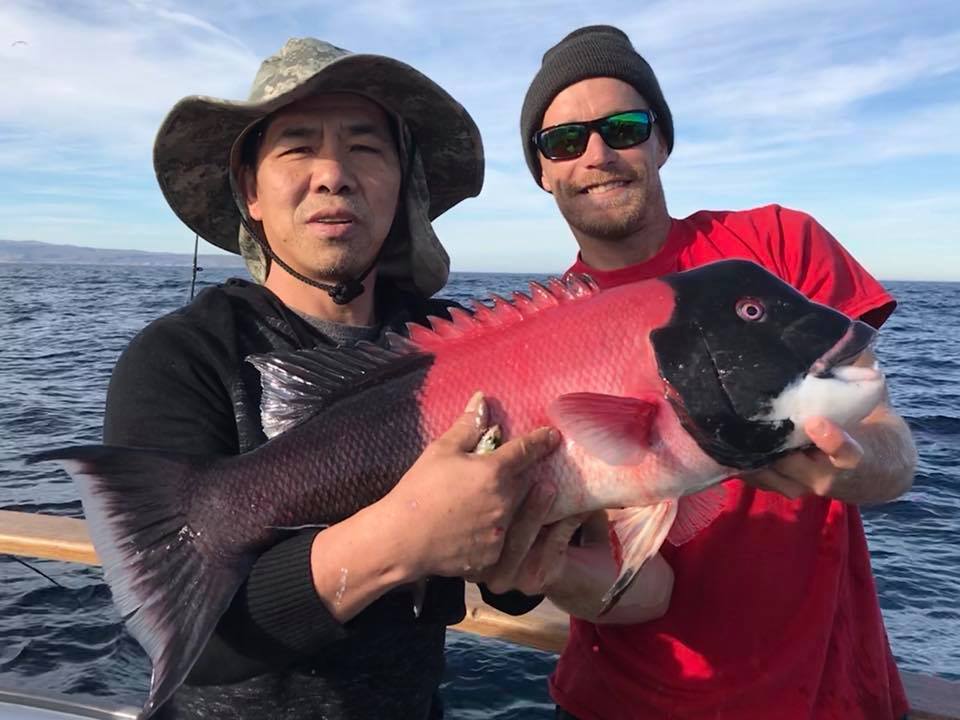 To see our daily fish counts, click thislink. http://www.channelislandssportfishing.com/fish-count
If you would like to book your trip directly online, click this link. https://ciscos.fishingreservations.net/sales/
For current info or live bait availability, call us at 805-382-1612.
Let's Go Fishing!
#FishCiscos