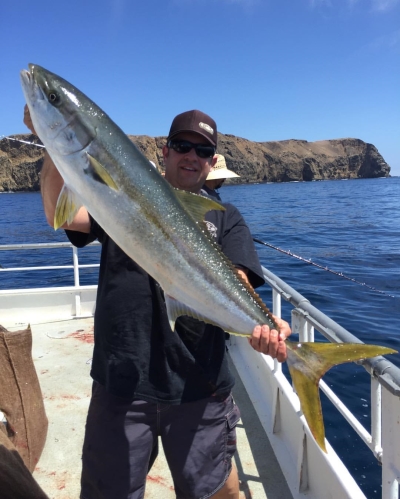 California Yellowtail Fishing Report:
The month of August has come and gone and was by far our most productive and consistent month of the season for fishing California Yellowtail. Virtually every day was packed with action, catching Yellowtail and other surface species like Barracuda and Bonito. Making the bite even better was that it didn't seem to matter what type of trip you were on.
This Yellowtail bite started out strictly on live bait but somewhere in the middle of the month they started biting jigs. Mainly surface iron like Tady 45's and Salas 7X in green and yellow or mint colors. Otherwise just use the live bait and bring 1/8 and 1/4 ounce egg sinkers and live bait hooks. A variety of hook sizes is also recommended because we are using sardines but some boats are catching there own mackerel, so bigger hooks may be needed. Anything from size 2/0 to 5/0 hooks may be in order.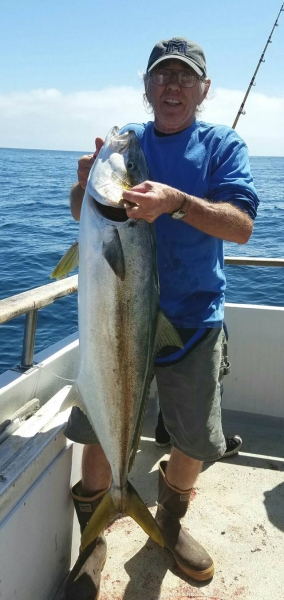 Just be ready for a big fight if you hook up on one of these Yellowtail. Use no less than 30 pound line and don't be afraid to bring the 40 and 50 pound line too. The fish are not line shy because we have had fish hooked and landed on line as heavy as 80 pound. Plus, these fish are getting bigger with each passing week. Yellowtail are coming in from 30 to 35 pounds on a regular basis with larger models are in the 40's!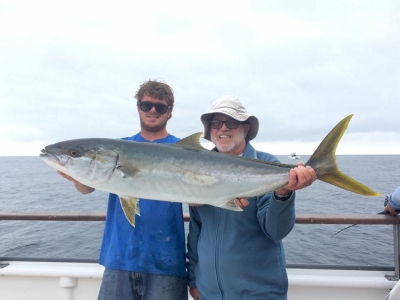 This is some of the best Yellowtail fishing you will find anywhere in the world. It has been solid and has been biting for a long time now. With that said, don't wait too long to book your spots. Not only is space limited but there will be an end to this bite and there is no telling when that end will be!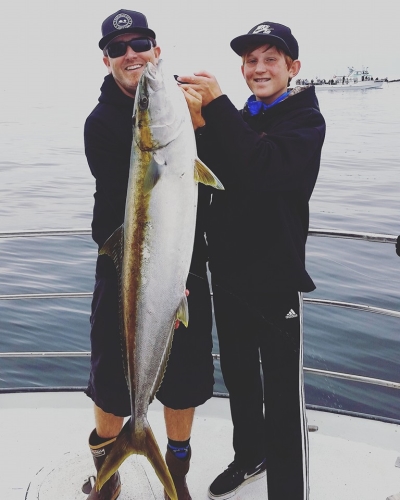 Yellowtail Whoppers:
1) Joey Horvath from Camarillo caught a 28lb Yellowtail on a 1/2 day trip aboard the Speed Twin.
2) Adam Rowell from Ventura caught a 35lb Yellowtail on a 3/4 day trip aboard the Gentleman.
3) Mike Pitcher from Ventura caught a 44lb Yellowtail on a full day trip aboard the Aloha Spirit.
4) George Malone from Oxnard caught a 30lb Yellowtail on a full day trip aboard the Cobra.
5) Evan MacLeod from Ventura caught a 32lb Yellowtail on a 3/4 day trip aboard the Erna B.
We have trips departing daily! Come fish the Channel Islands.
For current information, live bait information or if you want to book a spot, call us at 805-382-1612.
You can also visit our online booking page and book there. Click here.