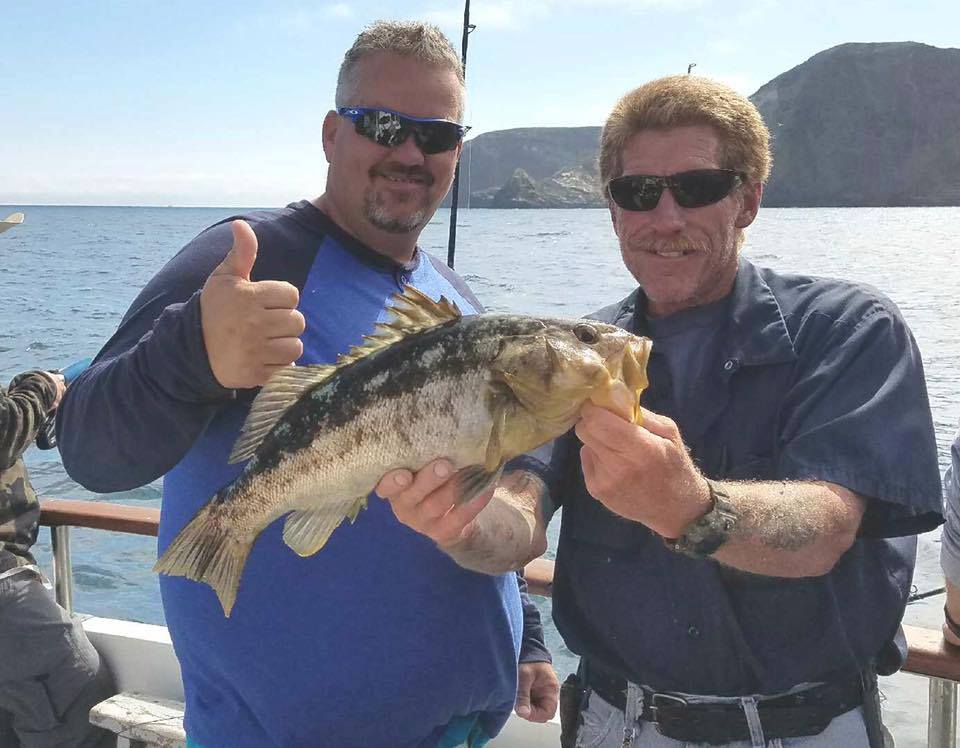 August Fishing in the Channel Islands
The first week of August is complete, and with it we are reminded that this is the time of year we can confidently say, be ready for anything! Throughout the year, we have to constantly update our information online and the verbal information passed on by our office staff during phone conversations. Based on past experience, current conditions and of course daily updates from our captains, we are usually able to keep our customers well informed. August is always an interesting month around here, but the way things are going thus far, we are going to have to recommending bringing the "whole kitchen sink" in your tackle box.
Plethora of different species bit this past week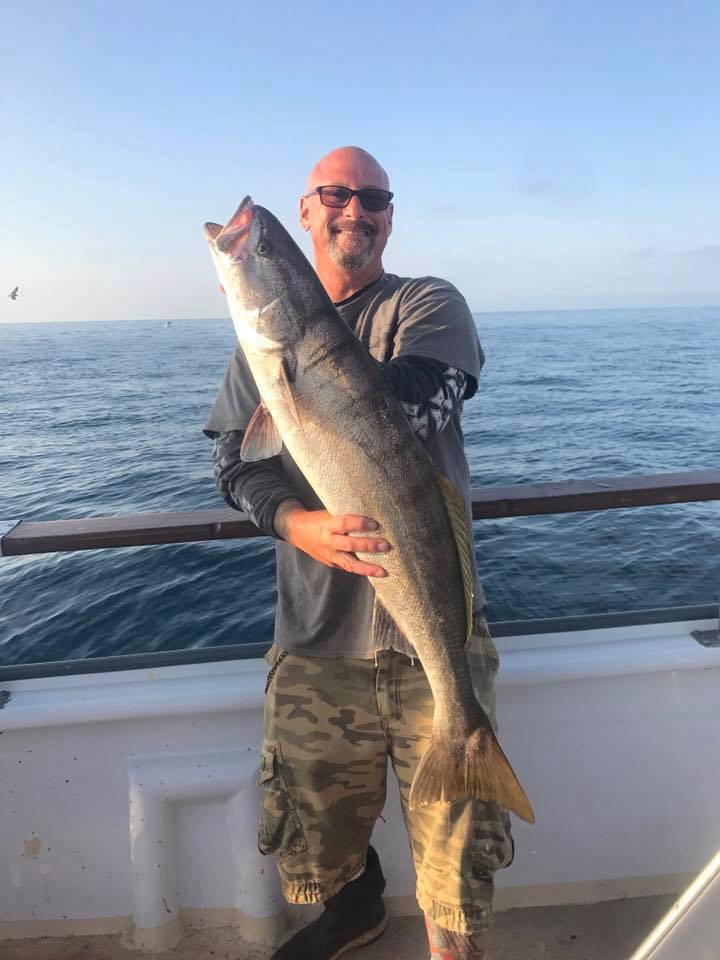 Yellowtail and Calico Bass bite
This week we saw days of great Yellowtail fishing followed by a wide open Calico Bass and Barracuda bite. We even had a boat catch limits of White Seabass, when we had thought these fish had basically already come and gone.
Channel Islands Bottom Fishing
And of course, the Channel Islands always have good bottom fishing, but this past week we saw the first signs of big Lingcod moving into the shallows. When we say big Lingcod, we are talking about Lings in the 20+ pound range. For much of the season these larger fish are too deep for us to target but toward the end of our fishing season they move in shallow to spawn. This season they may have started early because the increase in the large Lingcod catches is undeniable
Maggie Smolak from Torrance caught a 13lb Lingcod while on an overnight trip aboard the Pacific Islander.
John Gorham from Duarte caught a 28lb White Seabass while on a full day trip aboard the Sea Jay.
Lukas Conrad from Los Angeles caught a 18lb Yellowtail while on a 3/4 day trip aboard the Erna-B.
Nick Rothfus from Oxnard caught a 15lb Yellowtail while on a 3/4 day trip aboard the Gentleman.
Fred Pell and Mike Pitcher from Oxnard simultaneously hooked and landed a 40lb White Seabass while on a full day trip aboard the Island Tak.
Chase Fischer from Simi Valley caught a 23lb Lingcod while on an overnight charter aboard the Mirage.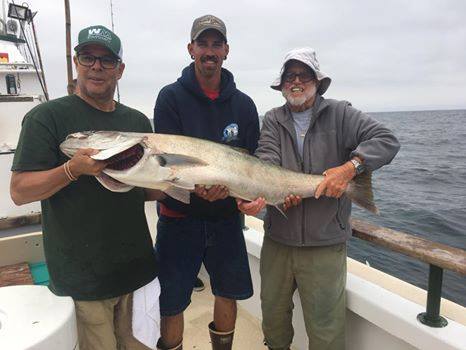 Call us at 805-382-1612 for current information, live bait availability, or to make your reservations.
To book online, click on the link – https://ciscos.fishingreservations.net/sales/
For our daily fish counts, click on this link – http://www.channelislandssportfishing.com/fish-count