September 4th, 2017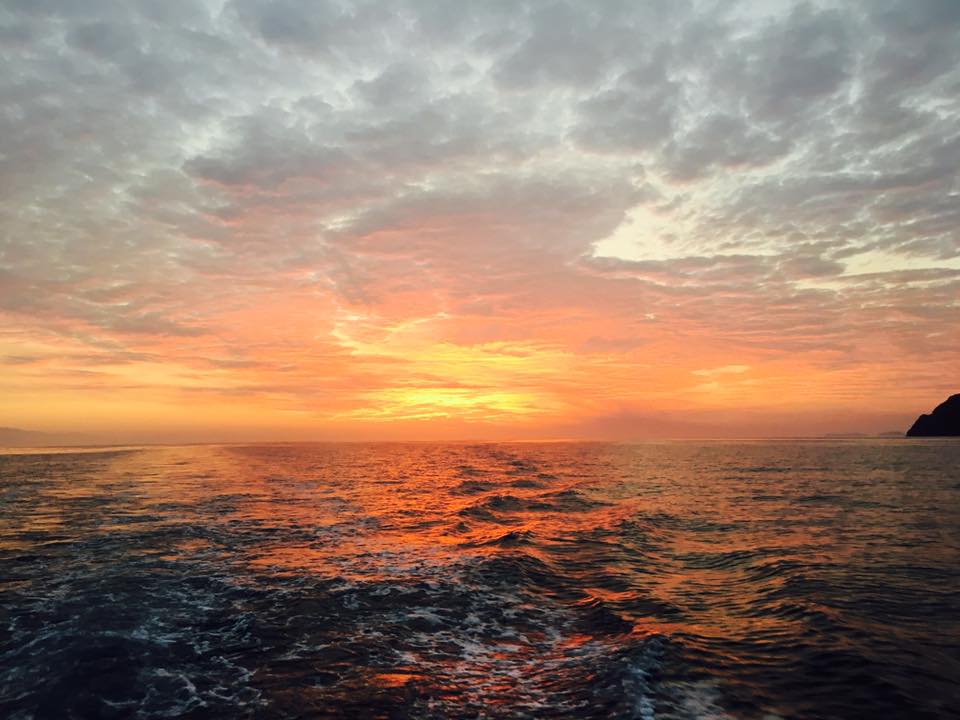 Labor Day Weekend fishing fun!
In this weeks report, we would like to start things off with a little story about a young man and his first ocean fishing trip. We often hear stories that we would like to pass on to every one, and this was no exception.
We had received an email early in the week from a mother of a young boy who loves fishing but had yet to wet a line in the big blue. Living only a stones throw from the harbor, young Aiden Bybee of Oxnard decided he wanted to celebrate his 5th birthday on our 1/2 day boat Speed Twin, fishing the Channel Islands. Accompanied by his mother and uncle, young Aiden caught several fish on his own without any assistance. He caught several fish but the day was highlighted by catching his first legal Calico Bass and 1 of only 10 Barracuda landed on that day. Being cheered on by his family and surely other anglers silently rooting on the future of our sport. Young Aiden Bybee is now hooked on fishing and is already dreaming of his next adventure on the ocean.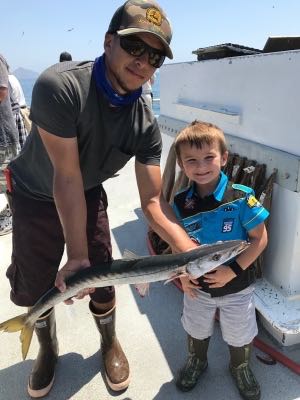 Hot weather and great fishing!
Besides young Aiden's fishing experience early in the week, fishing continued to be good for everyone. As Labor Day weekend rolled around, we experienced a heat wave that brought people to our coastal town. For many, hitting the islands and going fishing was a "no brainer". Seeking relaxation and cooler temps, our boats were at capacity all week long. It was a hot weekend for us no doubt, but we were lucky enough to get a breeze to keep you cool while you caught Yellowtail, Bass and all kinds of other surface species. If it's bottom fishing you want, we got Sheephead, Lingcod and quality Rockfish coming up. Our entire local island fleet is targeting surface fish with great success. Fish are still a manageable size for anyone to land, from 8 to 20 pounds.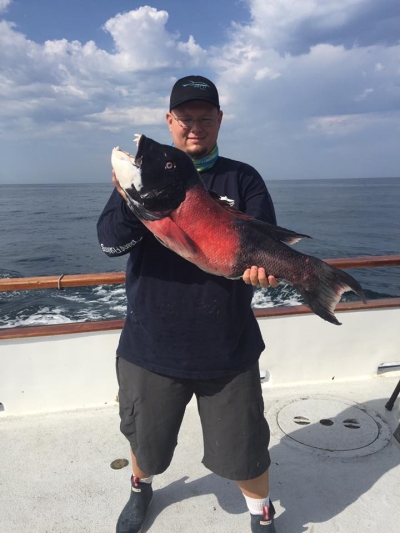 Take the kids fishing!
Kids are going back to school so we are seeing that last push of youngsters fishing at the end of summer. Conditions are perfect with water temps holding at 70 degrees and little to no wind or swell to mention. Water is clear and there is a lot of bait in the water. Reports of bill fish like Marlin and even Swordfish are becoming a regular sighting. We are yet to hook and land any of these species but they are always special to see free swimming in the deep blue.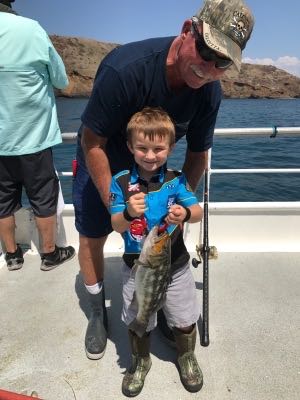 September Fishing!
Labor Day Weekend fishing signals end of summer but September is a great time to keep fishing. The Channel Islands has an extraordinary well rounded fishery. We hope to see everyone again soon while the bite is still on!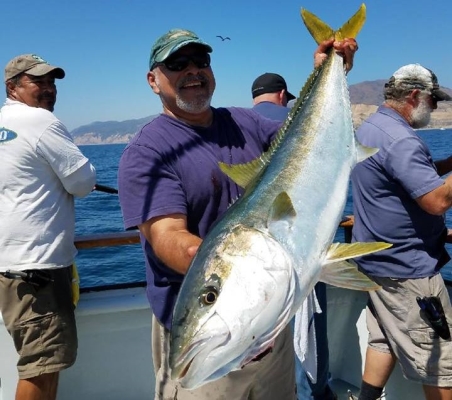 Whoppers for the Week
Mark Sawa from Santa Monica CA, caught a 20lb Yellowtail on a 3/4 day trip aboard the Gentleman.
Joe Hernandez from Ventura CA, caught a 27lb Yellowtail on a 3/4 day trip aboard the Erna-B.
Randy Benner from Fontana CA, caught a 15lb Sheephead on an overnight trip aboard the Pacific Islander.
Aiden Bybee (age 5) from Oxnard CA, caught a 8lb Barracuda on a 1/2 day trip aboard the Speed Twin.
Mary Thompson from Oxnard CA, caught a 20lb Yellowtail on a full day trip aboard the Island Tak.
Craig Montgomery from Woodland Hills CA, caught a 19lb Lingcod on a full day trip aboard the Seabiscuit.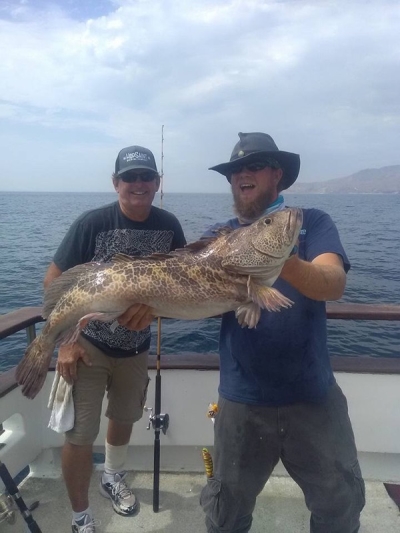 Call us at 805-382-1612 for live bait information, booking your Private charter or any other information.
Visit our daily Fish Count page at http://www.channelislandssportfishing.com/fish-count
To book a trip online visit https://ciscos.fishingreservations.net/sales/