Channel Islands Sportsfishing weekly report for December 7, 2014

Whopper's of the Week
1) Oscar Cuatio from Oakview CA caught a 31lb Yellowtail on the Aloha Spirit. Caught on live mackerel.
2) Andy Huntley from Northridge CA caught a 12lb Sheephead on the Island Tak. No bait/tackle details.
3) Kyle Spaulding from Thousand Oaks CA caught a 18lb Lingcod on the Pacific Islander. No bait/tackle details.
4) Kimo DeCastro from Oxnard CA caught a 30lb Yellowtail on the Aloha Spirit. Caught on live mackerel.
5) Tae Kim from Stevenson Ranch CA, caught a 30lb Yellowtail on the Gentleman.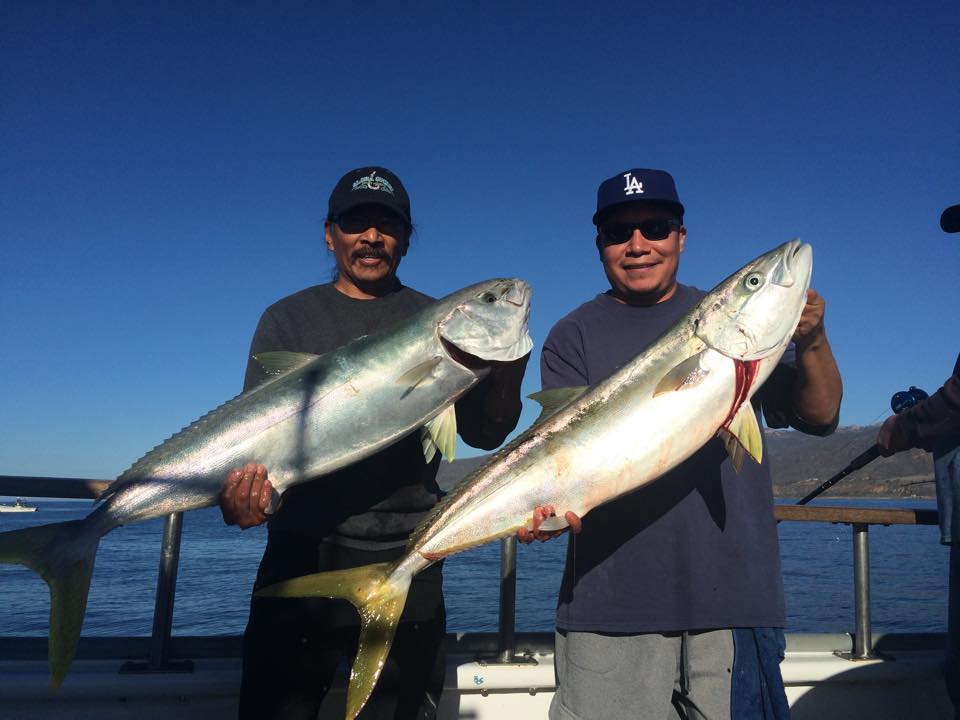 Report:
Bottom fishing is getting better and better every day. Lingcod fishing has been as steady as ever with several fish this week in the 15lb class with some bigger. Sheephead are biting too, but the big surge is the amount of Ocean Whitefish caught. For those that don't know, these fish put up a great fight and are excellent table fare. They inhabit relatively shallow waters and are a blast on medium light tackle.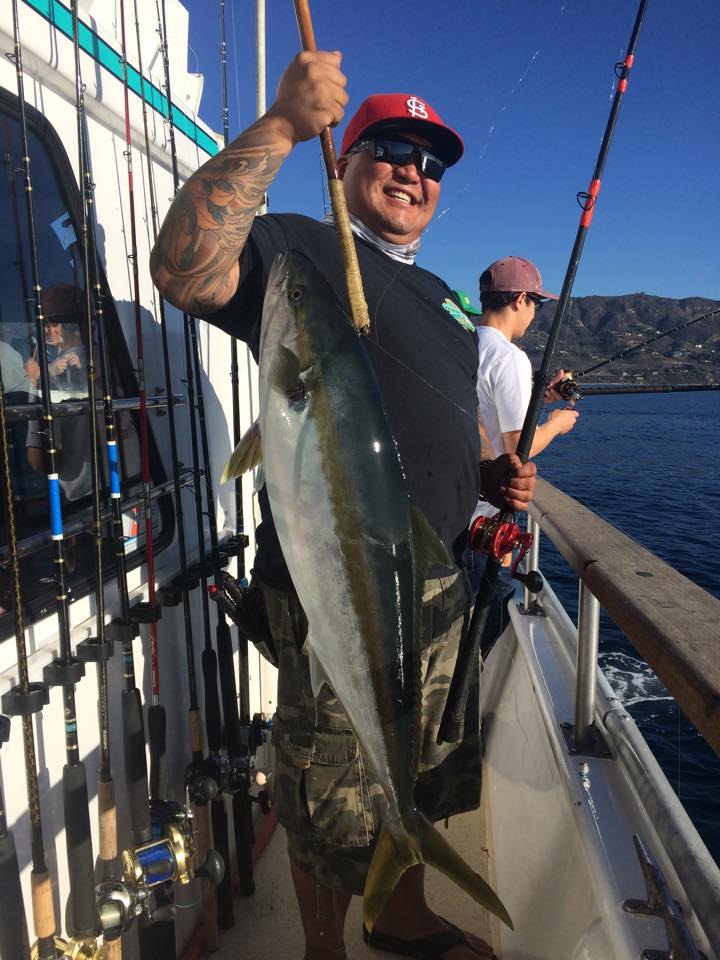 Some bigger game fish also still around and actually starting to show signs of a push forward into this late month of December! Yellowtail are starting to pile up along the coastline again for the early morning boats. Sea Lions are making landing one of these prized Channel Islands fish difficult but several are being hooked every day. To cap the week the Aloha Spirit caught 27 yellowtail on Sunday alone. The fish are averaging 25-30 pounds. We will have trips going out this week targeting yellowtail. If this is your type of trip look to book soon as the boats will be running limited load trips and interest is sure to rise when the fish counts hit the papers.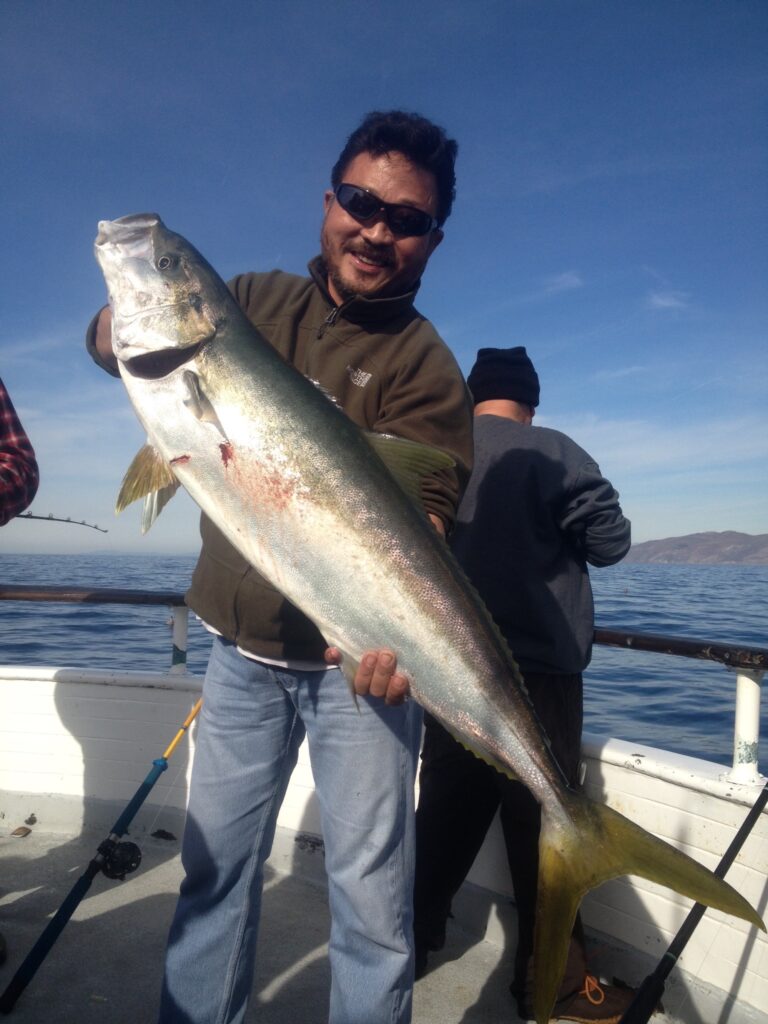 The potential is there to go out and virtually catch anything! Exciting to see such variety caught this time of year. Looks as though we will have opportunity up to the very last day of the season!
Call us at 805-382-1612 for any information or to book your spot! We also have online booking available 24/7 for your convienence. Click here to see the schedule and book!