Channel Islands Sportifishing Report for week ending December 14, 2014.

Whoppers:
1) Jennifer Khaki from Camarillo CA caught a 34lb Yellowtail on the Aloha Spirit using a Salas 6xJR yoyo jig
2) Ted Cotter from Los Angeles CA, caught a 25lb Lingcod on the Erna B using a dropper loop live mackerel
3) Vita Franco from Ventura CA, caught a 35lb Yellowtail on the Aloha Spirit using a Salas 6x JR yoyo jig
4) Dorian and Nic Salazar (father & son) from Oxnard CA, caught 28lb and 30lb Yellowtail on the Gentleman
5) Eddie Chavez from Ventura CA, caught a 27lb Lingcod on the Erna B using a 12oz Ahi Assault Jig

Report:
Big winter storms finally bring much needed rainfall to Southern California. These conditions make it tough to go fishing, but we did get the boats out a few days in between fronts!
This past Wednesday the Erna B went out on a private charter in search of big lings, and oh boy did they find them. Captain Mike Riddell and his 15 anglers caught just shy of limits of lingcod up to 27 pounds!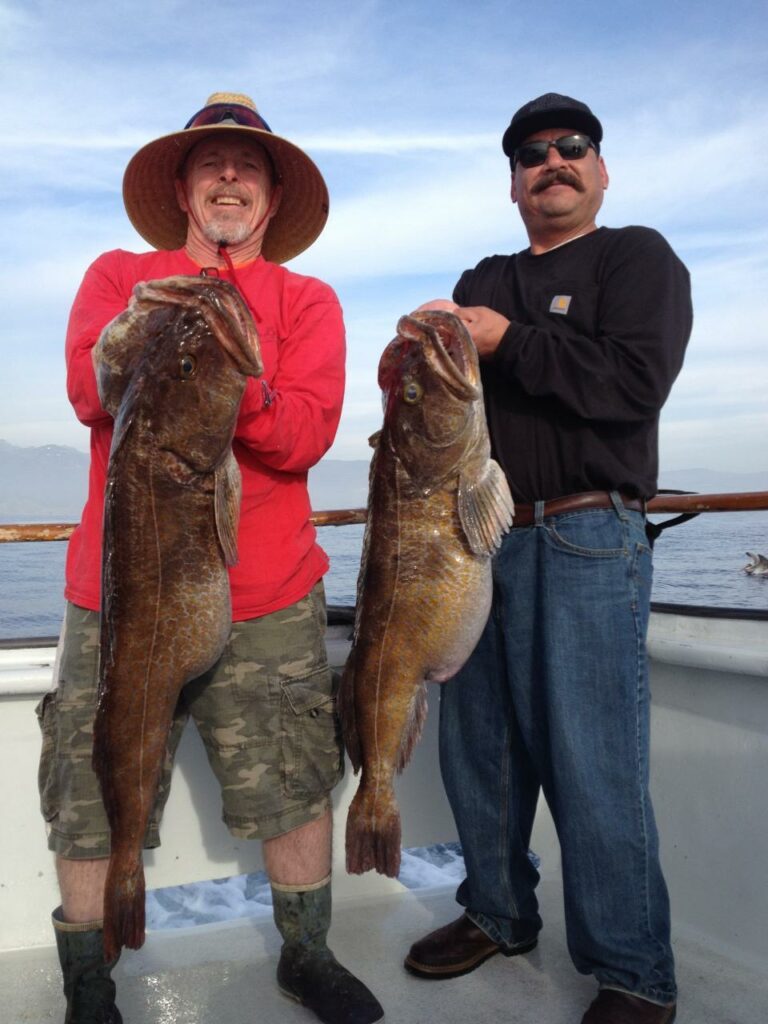 A couple days prior, the Aloha Spirit got into the yellowtail again landing 46 fork tails for its 16 anglers. Several fish in the 25 pound range with stand outs pushing the mid 30's. All those yellowtail were taken on yoyo jigs, primarily the Salas 6x JR in scrambled egg and mackerel colors.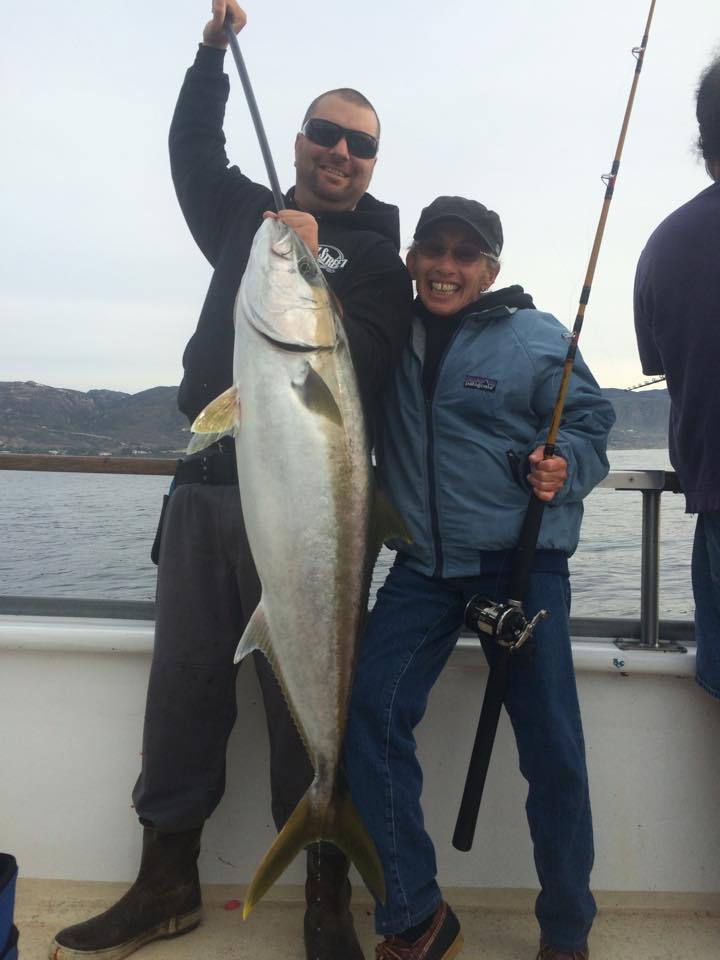 The Gentleman 3/4 day also had a stab at yellowtail a couple days this week. No big counts but some notable catches like the ones by father and son team Dorian and Nic Salazar's 28lb and 30lb yellowtail caught just minutes apart.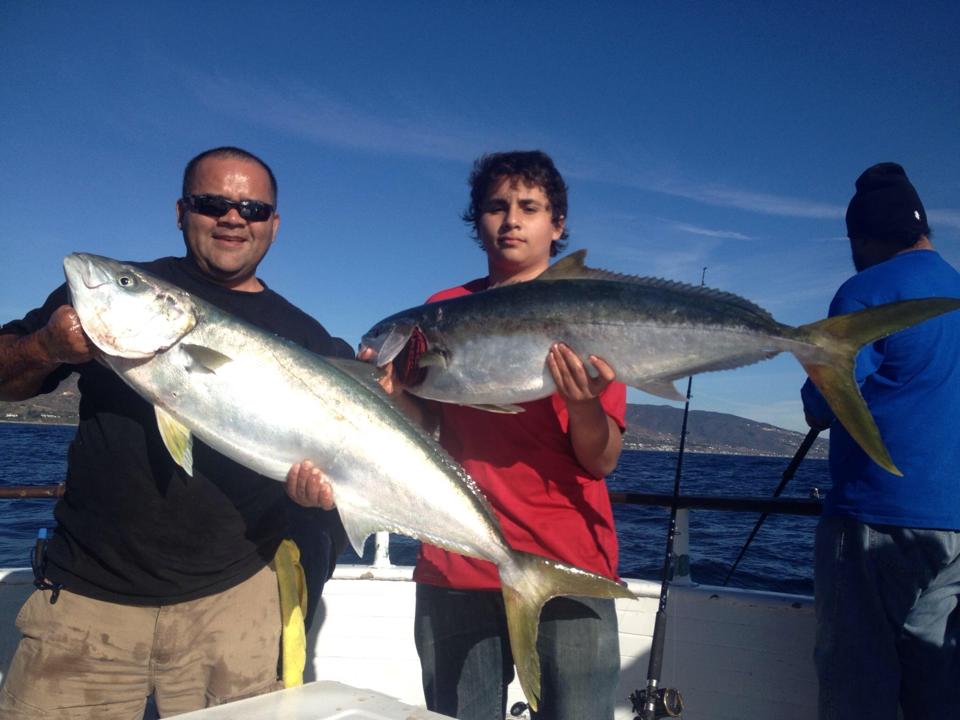 Besides the "big game" lingering around longer than normal, the bottom fishing is right where it should be this time of year. Virtual limits of lingcod on every overnight trip and trips to San Nicolas and San Miguel Islands putting out big numbers of ocean whitefish and sheephead. The Mirage last Sunday alone, caught 71 sheephead and 62 ocean whitefish to go along with limits of nice rockfish at San Nicolas Island.

The end of the year is coming up fast and if your freezers are not stocked for the off-season we have plenty of trips coming up! Always reserve as space is limited, however loads have been relatively mellow on all the boats. We will also be starting Whale Watch trips right after the Christmas Holiday on December 26. You can book your trip here!
Winter will not be completely shut down this season either with a couple boats like the Sea Jay and Erna B running surface trips for Calico Bass and Yellowtail into January 2015. And the Gentleman and Speed Twin going for the Sand Dabs.
Christmas is almost here! Our full line tackle shop offers lots of gift ideas for fishing our local fishing grounds. Gift certificates are also available, by phone, from our online tackle store or drop by and pick one up!