Weekly Fishing Report – Week ending December 21, 2014

Whoppers:
Jonathan Gonzales from Moorpark CA, 35lb Yellowtail on the Cobra. Caught on live Sardine.
Serop Karchikyan from Burbank CA, 30lb Yellowtail on the Cobra. Caught on live Mackerel.
Greg Sneed from Oxnard CA, 27lb Yellowtail on the Cobra. Caught on live Mackerel.
Rex Sherman from Thousand Oaks CA, 22lb Lingcod on the Pacific Islander. Caught on custom jig.
Justin Estrada from Ojai CA, 23lb Yellowtail on the Cobra. Caught on YoYo Salas 6xJR Scrambled Egg Color jig.
Robert Magee from Ojai CA, 26lb Yellowtail on the Cobra. Caught on live Mackerel.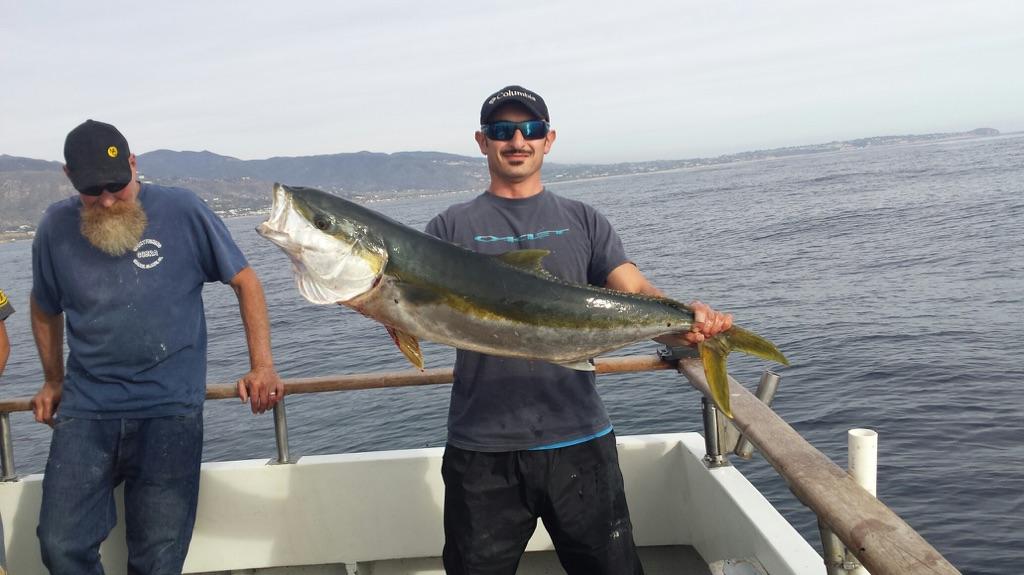 Report:
December continues to be an interesting month. In between the stormy weather bringing much needed rain, we are catching a huge variety of fish still including Yellowtail. The warm "El Nino" like conditions are keeping the game fish hopes alive along the Malibu coast. Big schools of 25-30 pound Yellowtail are still roaming the coast willing to eat anything from a live mackerel or sardine to fast moving jigs like the popular Salas lures. We have not been able stay on these fish as we would like simply because of the weather, but lucky for us they have not moved much. This yellowtail bite looks to stay solid and will hopefully give our boats something to do during January and February. We will have a couple boats running trips during the normal "off season" targeting Yellowtail and other fish like Calico Bass and Sand Bass.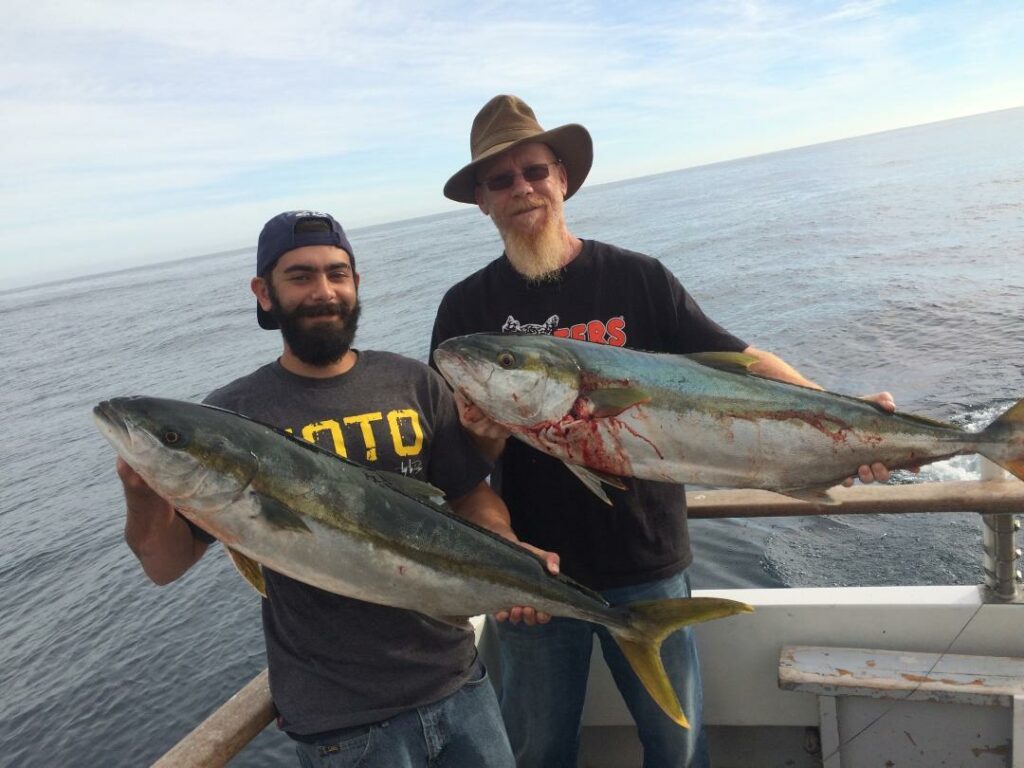 Besides the "yellows" there is some great Lingcod fishing to be had right now. The outer island boats are limiting out every trip now and the local boats are nailing them too! Not "just legal" fish too, there have been some big boys up to 20 pounds being caught. Rockfish and the Ocean Whitefish bite is good to top off a full day of fishing. Again, the weather has been an issue over the past couple weeks but it finally looks to mellow out hopefully for the remainder of the 2014 season.
Whale Watching starts December 26 and runs through April 30. Here's the schedule!
Check out our schedule for your fishing and whale watching fun!
Need a gift or gift certificate? Our online store has lots of stuff!
Call us at 805-382-1612!