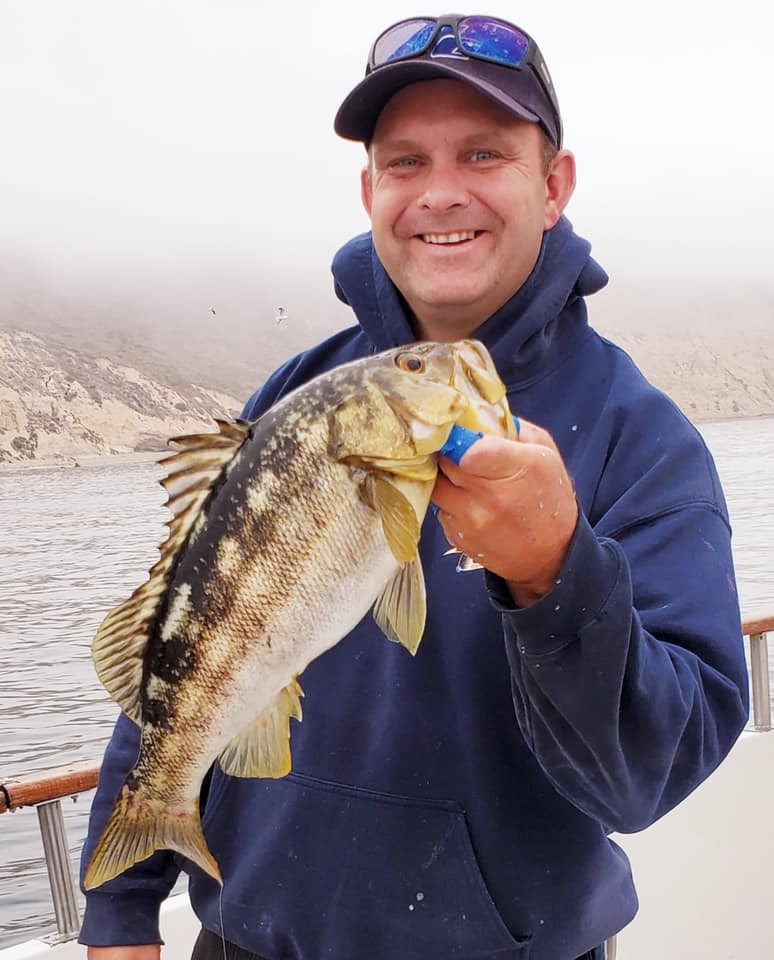 Calico Bass Fishing
Fishing for Calico Bass mixed with Barracuda and the occasional Yellowtail, has been the focus of almost all the boats here at Channel Islands Sportfishing. The sportboats have caught some big Calico Bass throughout the year, but this past week they saw some real toads.
Fishing a long stout rod with at least 20lb or all braid with a weedless head has been the ticket. This is summer fun fishing at its maximum!
This past week, it seems only the half day boat and overnight trips weren't fishing the kelp. While the half day boat will fish the shallows, this week they fished deep water Rockfish.
The overnight boats always fish the outer islands like Santa Rosa or San Miguel Island. Sometimes they will fish San Nicolas or Santa Barbara island, but these are on more rare occasions. Lately, the overnight boats have been catching some big Halibut.
The water is still warming and rumors of Bluefin schools moving ever closer are in the air. Stay tuned as things could get very interesting around here in the coming month.
To see the daily fish counts, visit this page – https://www.channelislandssportfishing.com/fishcounts