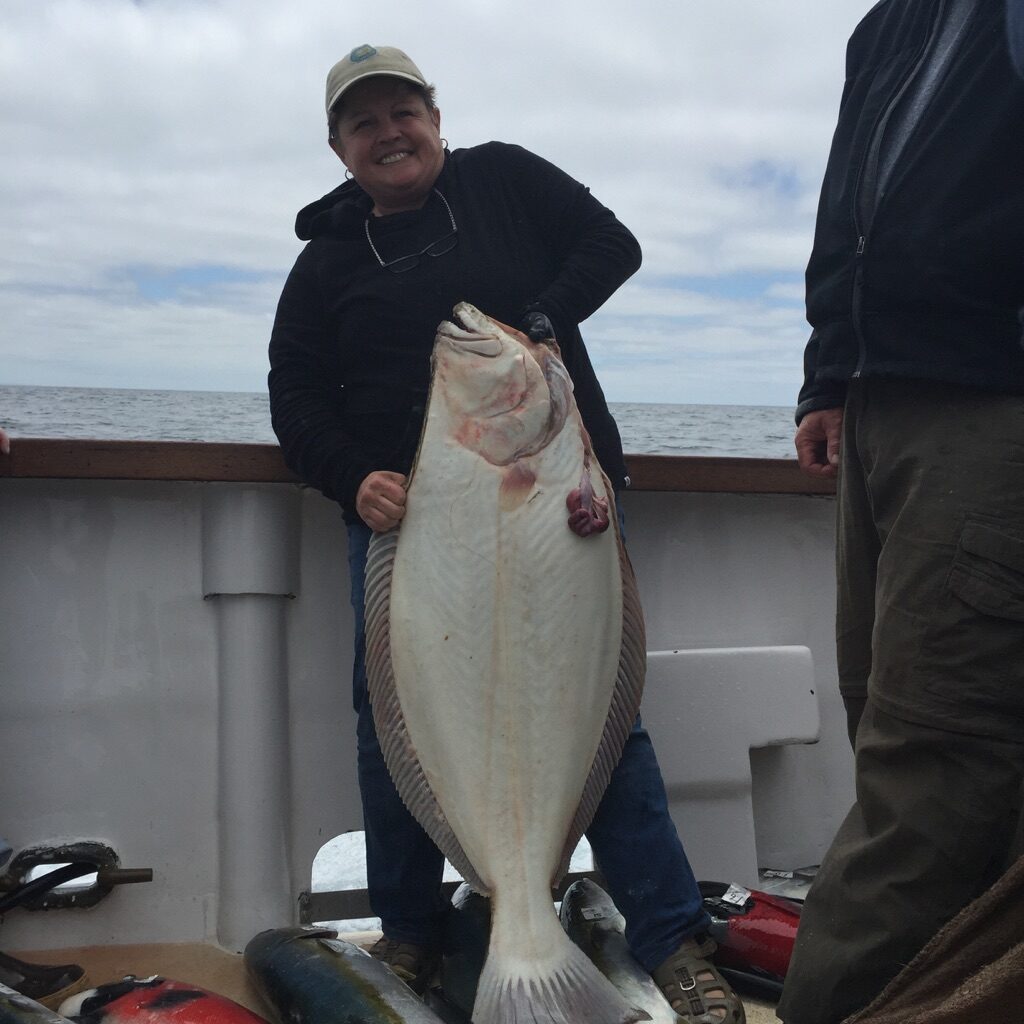 Whoppers:
1) Jay Kim from Los Angeles caught a 50lb White Seabass on a 2-day trip aboard the Constitution.
2) Lori Rene from Ventura caught a 42lb Halibut on a full day trip aboard the Aloha Spirit.
3) Jimbo Flechtling (home town unknown) caught a 33lb White Seabass on a full day trip aboard the Sea Jay.
4) James Solis from Los Alamos caught a 40lb White Seabass on a full day trip aboard the Aloha Spirit.
5) Sunny Jody O'Neil from Thousand Oaks caught a 43lb Halibut on a 3/4 day trip aboard the Erna B.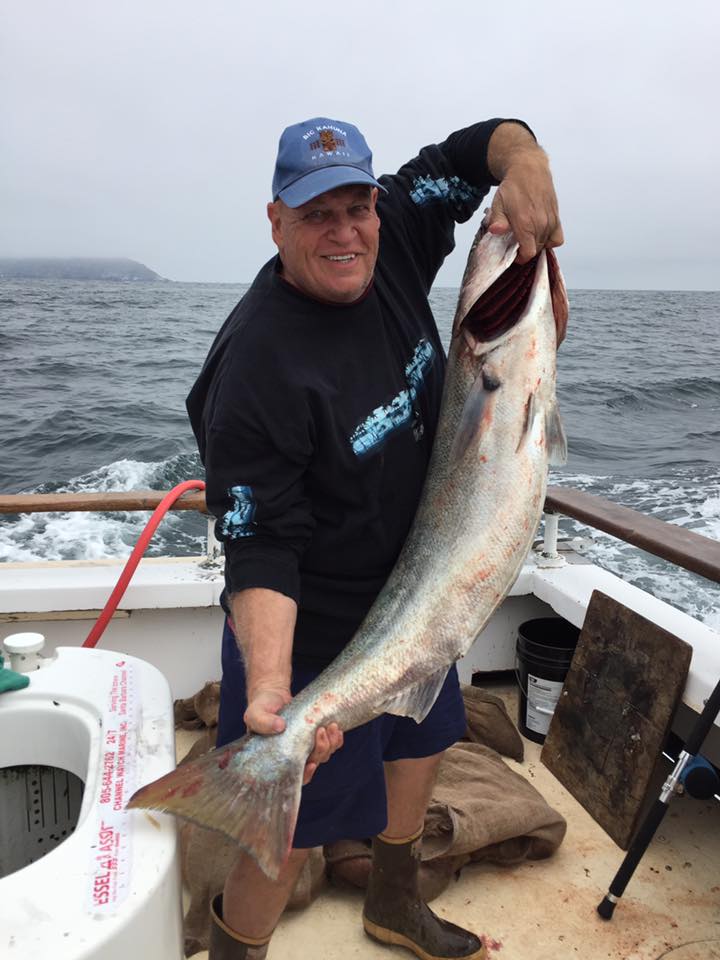 Fishing Report: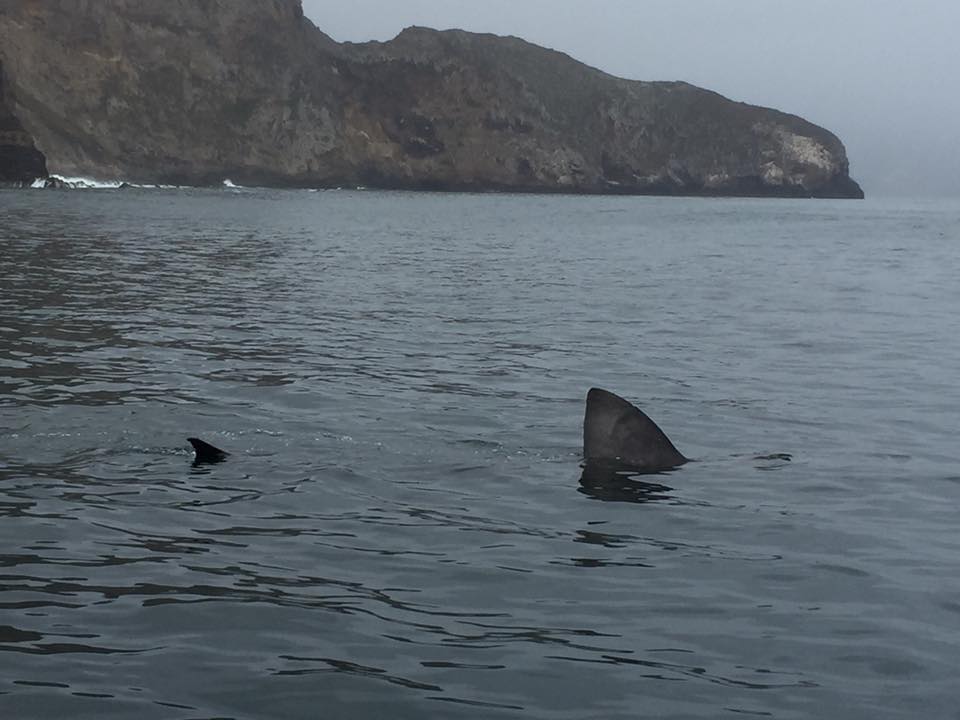 (Basking Shark in Channel Islands)
This weeks report is about consistency. When fishing the Channel Islands you can always count on good bottom fishing for an assortment of Rockfish and other good eating species. Our location is also known for some pretty outstanding Lingcod catches from time to time.
But it's when the game fish like White Seabass, Yellowtail and even Halibut start to bite that peaks everyones interest. Over the past weeks we have been catching a few of these fish with regularity. We've even had some boats catch their limit of White Seabass. We are still waiting for that regular bite to turn in to a wide open one but everything is as it should be. The proverbial "calm before the storm" when everything bites and anglers flood in to the area. Be ready because this big bite everyone is waiting for could happen at any time!
One thing to note when talking about this seasons game fish is the overall quality. The Yellowtail are on average 25 pounds with large models pushing 35 or 40 pounds. The Halibut we've seen, have been up to 45 pounds but the average size is around 35 pounds. These are nice fish on any year but it's the size of the White Seabass that are bigger than normal. We are not seeing any small "school fish" like we normally do. Yes, there's been a couple caught but almost all the Seabass this season are in the 30 pound class. The bigger fish we are seeing this year are in the high 40's or low 50's. And so far, all these fish have been at the islands. None of the "monster" 60 pound coastal Seabass have been caught yet. Could be an interesting beginning to our summer!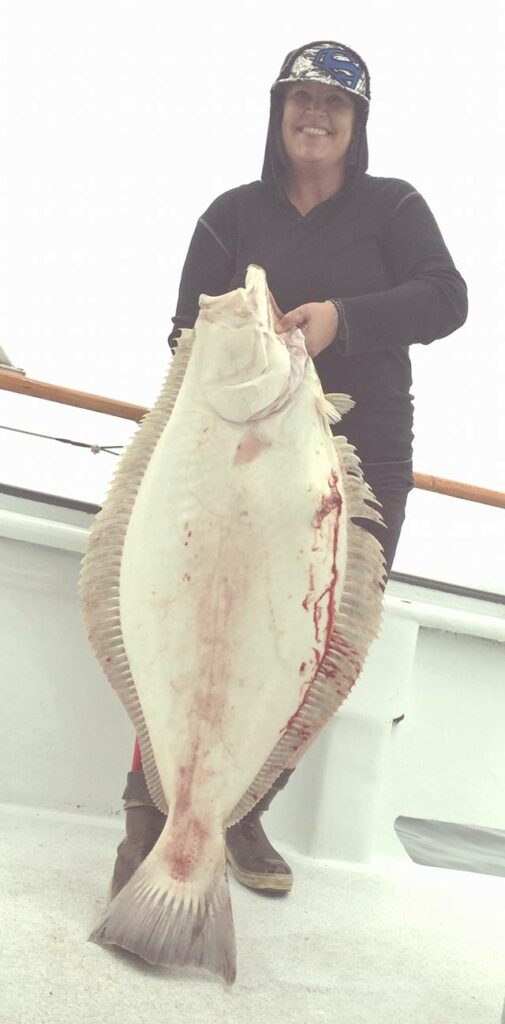 Stay up to date with our current fish counts via Facebook or our website.
Feel free to call us for Live Bait info, what's biting or anything else. 805-382-1612
Let's Go Fishing!