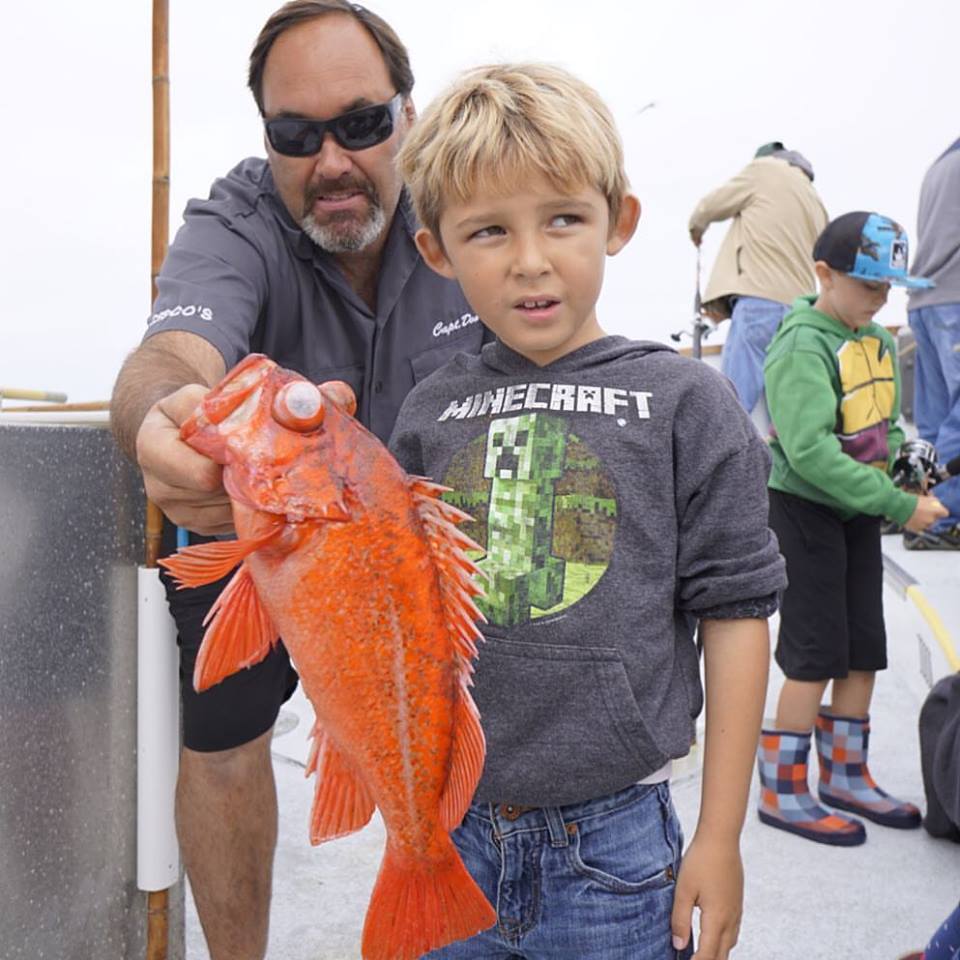 Whoppers:
1) Ernest Williams from Lancaster caught a 25lb Halibut on an overnight trip to Santa Rosa Island aboard the Seabiscuit.
2) Bill Stallings from Ojai caught a 15lb Yellowtail on a 3/4 day trip to Anacapa Island aboard the Gentleman.
3) Brittney Csorba from Oxnard caught a 33lb Yellowtail on a full day trip to Santa Cruz Island aboard the Aloha Spirit.
4) Sierra Perez from Sunland caught a 54.5lb Halibut (pending I.G.F.A. Womens world record) on an overnight trip to Santa Rosa aboard the Mirage.
5) Jack Bubango Jr from Arizona caught a 35lb Halibut on an overnight trip to Santa Rosa Island aboard the Pacific Islander.
Fishing Report:
The week started out much as the previous one ended with a few Yellowtail and White Seabass being caught but Rockfish ruling the count.
Toward the end of the week we saw a change in conditions, as both the air and sea temps got warmer and the fish responded. The full day boats fishing the local islands started catching more Calico Bass, White Seabass and Yellowtail. Even a few Yellowtail were caught on our 3/4 day trips which is notable because we had not seen many on the later morning boats this year.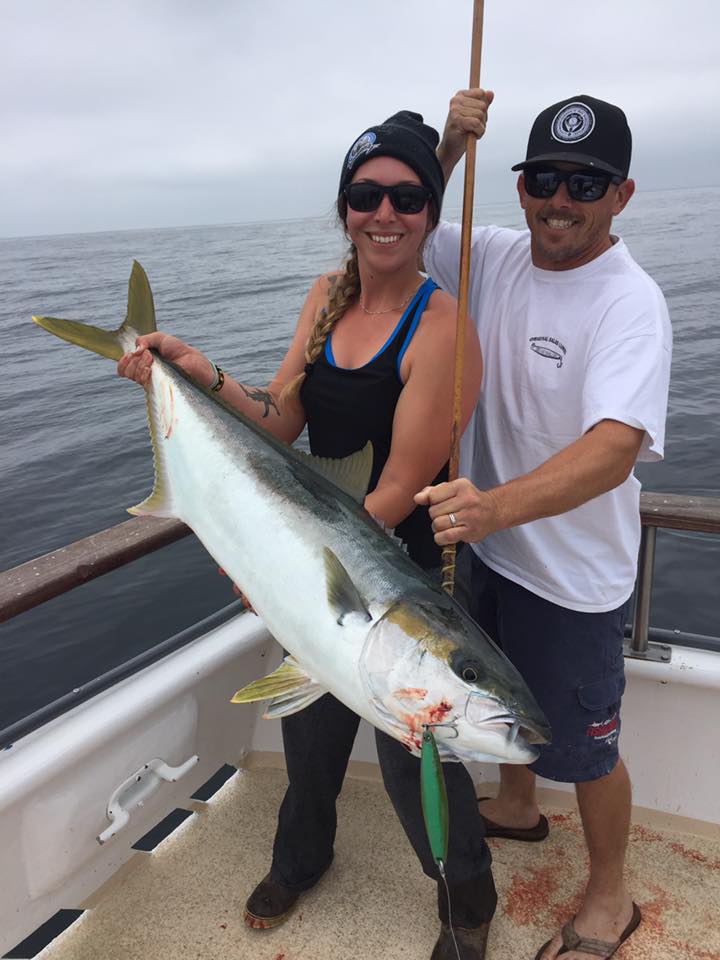 At the outer islands our overnight boats really saw a shot in the arm with big Halibut coming in. A (pending) Womens I.G.F.A. world record was set for California Halibut weighing in at 54.5lbs. We also weighed a 50lb Yellowtail at our weigh station.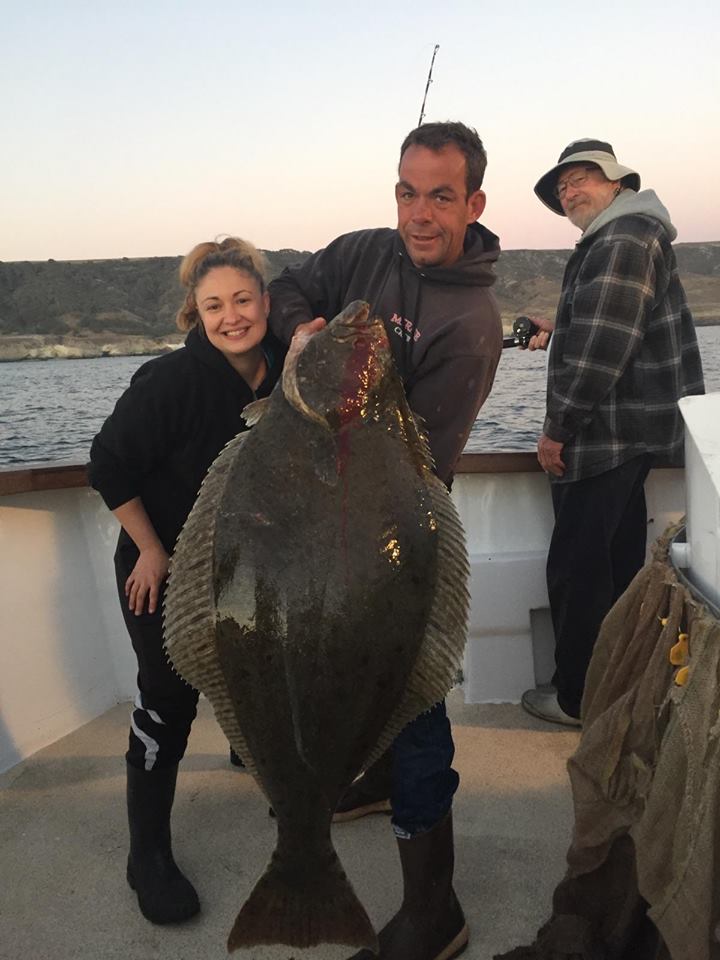 Over the weekend at the outer islands, our overnight boats found a big school of White Seabass that wanted to bite. Mixed in with these Seabass the boats also caught some big Halibut ranging from 25 to 50 pounds. It may be only the beginning of the outer island bite but hopes are high this will continue to be the big rush we've all been waiting for!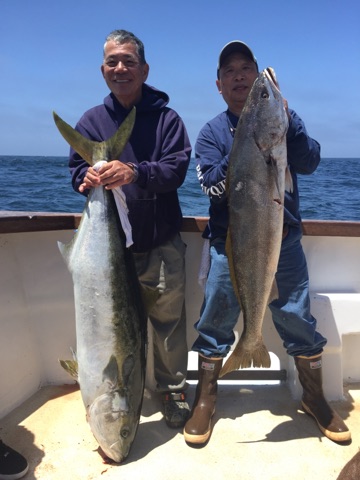 Now is the time! White Seabass and Halibut! Conditions are looking good!
Interested in booking? Call us at 805-382-1612 or you can check the schedule and book online by clicking here.
For Live Bait info, give us a call. Please note our bait dock hours are from 4am-8pm daily.
Summer is here. Take your kids fishing!