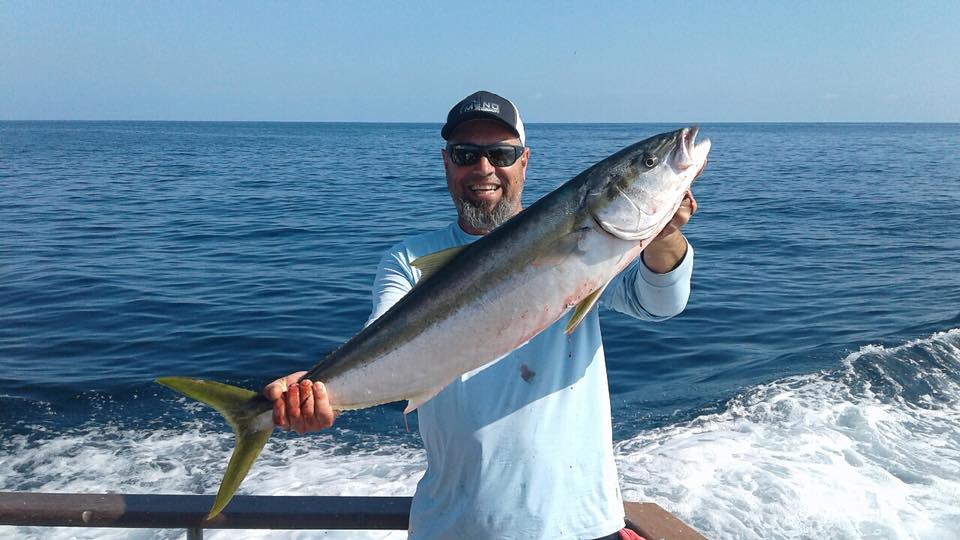 Fall fishing is here!
Fall fishing for some anglers, is their favorite time of year to fish. Yellowtail, Rockfish along with still the possibility of Calico bass and more.
However, for the first part of this past week we were plagued with wind which kept us off the water. The outer islands had sustained 30 knots of wind starting Monday and didn't let up until Friday. Needless to say we didn't have any overnight trips out fishing in those conditions. At the inner islands it was also windy but we managed to get a few days of fishing in.
Wednesday the forecast looked as though we would be able to fish, but half way across the channel we had to turn around and come back because the wind went from 10 knots to 25 knots in an instant. With so much wind for such an extended period of time, our water "rolled over" and went from 70 degrees to 62 degrees. This drastic change in water temp gave the game fish "lock jaw" and our Yellowtail counts bottomed out. The fish didn't leave the area because all out boats reported seeing big schools of them on the sonar throughout the week.
Water temperature change did not bother the ground fish.
The water temperature change didn't seem to bother our ground fish though. We had some great days fishing the shallows for Whitefish and Sheephead plus of course the Rockfishing was good. Nobody went home empty handed, in fact our anglers caught more fish than even we expected.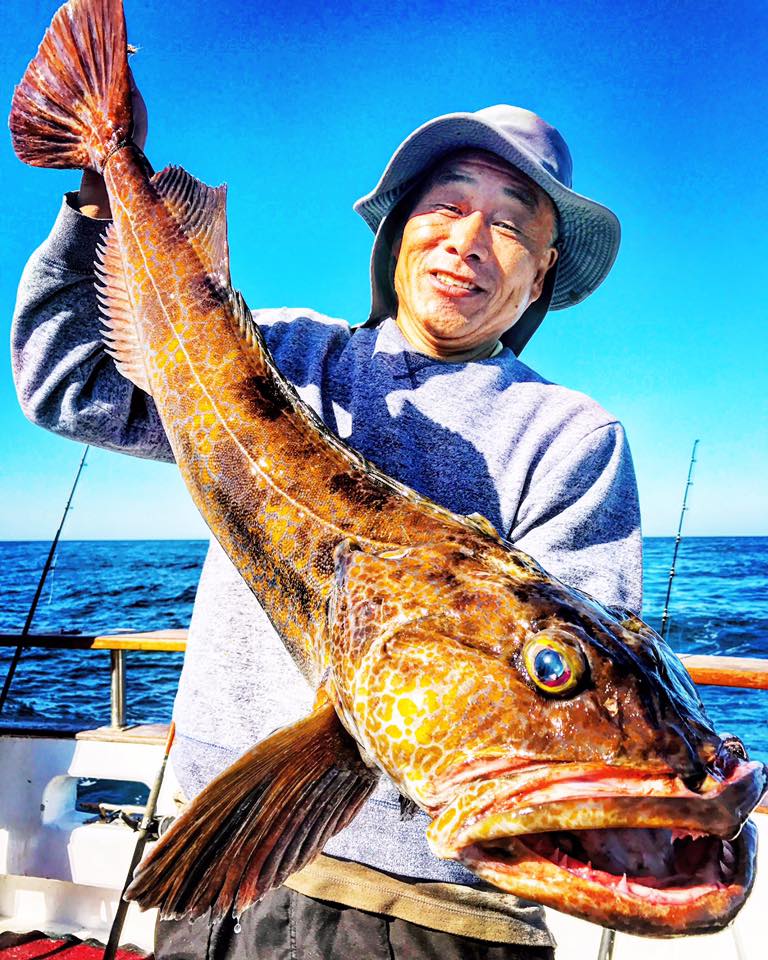 Yellowtail is the draw.
But it's the Yellowtail that everyone is coming out to catch right now. Lucky for us, it only took two days for the water to warm back up at the inner islands and by the end of the weekend we got the Yellowtail to bite. Same fish, ranging from 10 to 25 pounds, in the same locations we had previously been catching them. "It was like someone hit a switch" said our boat captains. "Thought we would go catch a few Calico Bass, then the Yellows boiled at the stern and went wide open", said another one of our skippers. Biting mint colored surface iron, assorted soft plastics and of course live Sardine or Mackerel. Something new to report, we are seeing a lot of Bonito now mixed in with the Yellowtail. Not big ones, but even a 2 or 3 pound "bone" can be a lot of fun to pull on, and if taken care of, these are great eating.
At the outer islands the weather got so nice that our boats headed to San Miguel Island to load up on big Lingcod, Whitefish and quality Reds. This upcoming week it looks as though we will have no issues with the weather. With any luck we will have a lot more to report by this time next week!
Weekly Fish Whoppers
Richard Wood visiting us from Little Hampton, England caught himself a 6lb Yellowtail on a 1/2 day trip aboard the Speed Twin.
Kevin Brannon from Port Hueneme caught a 17lb Halibut on a full day trip aboard the Aloha Spirit.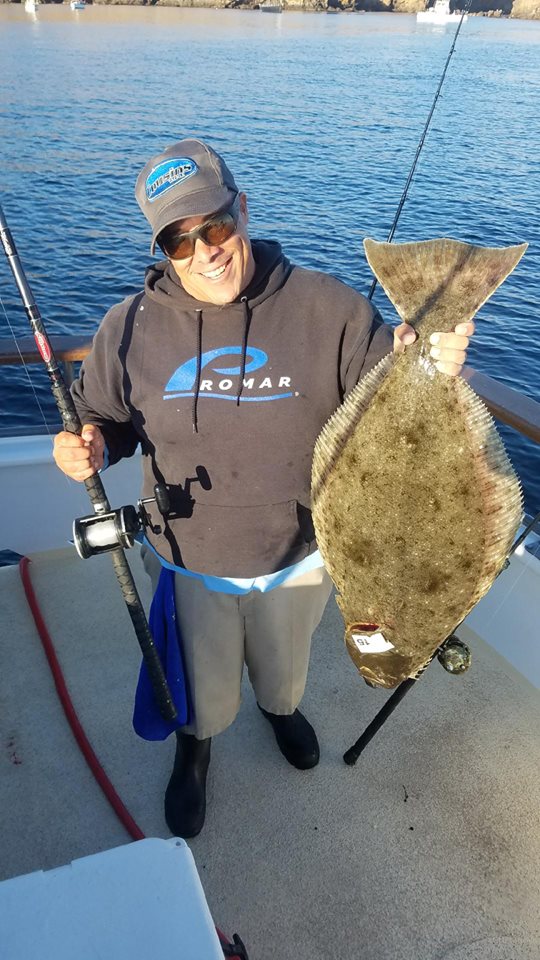 For reservtions, live bait information or if you need any questions answered, call us at 805-382-1612.
To book an online reservartion click here – https://ciscos.fishingreservations.net/sales/
To see our daily fish counts click here – http://www.channelislandssportfishing.com/fish-count
Let's Go Fishing!
#FishCiscos