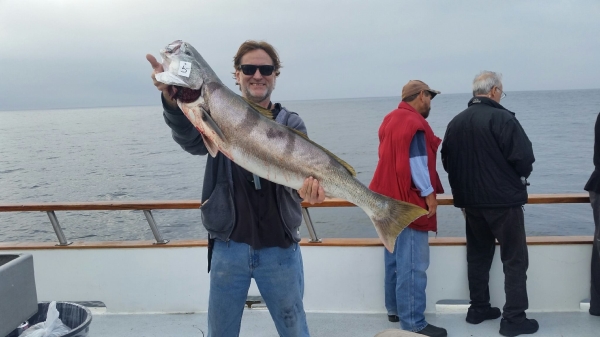 Summer Fishing Continues to be Consistent.
This summer is quickly passing us by as we are already 3/4 the way through the month of July. Fishing the Channel Islands is still the most consistent location to fish in Southern California, but this week may have seen the last of the White Seabass.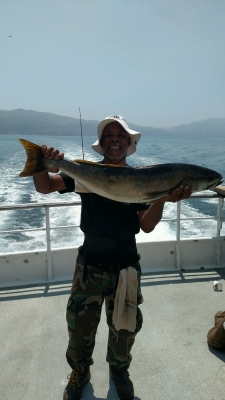 Yellowtail bite is getting better.
The waters are warming and the squid have disappeared into the depth. It is still possible we get a "second wind" but if conditions stay the same we are unlikely to have anymore big Seabass scores. We are however seeing an increase in the Halibut and Yellowtail bite. At both the inner and outer islands, we are catching a lot of Yellowtail and at times it's almost a guarantee they are going to pop up behind the boat at some point in the day. We are hooking most of these fish while we are targeting other species like Calico Bass and Barracuda. However the circumstance, a healthy population of medium to small sized Yellowtail are being seen everywhere.
Bottom fishing is still good, especially at Santa Rosa and San Miguel Islands, but our boats are still mainly focusing on surface fishing.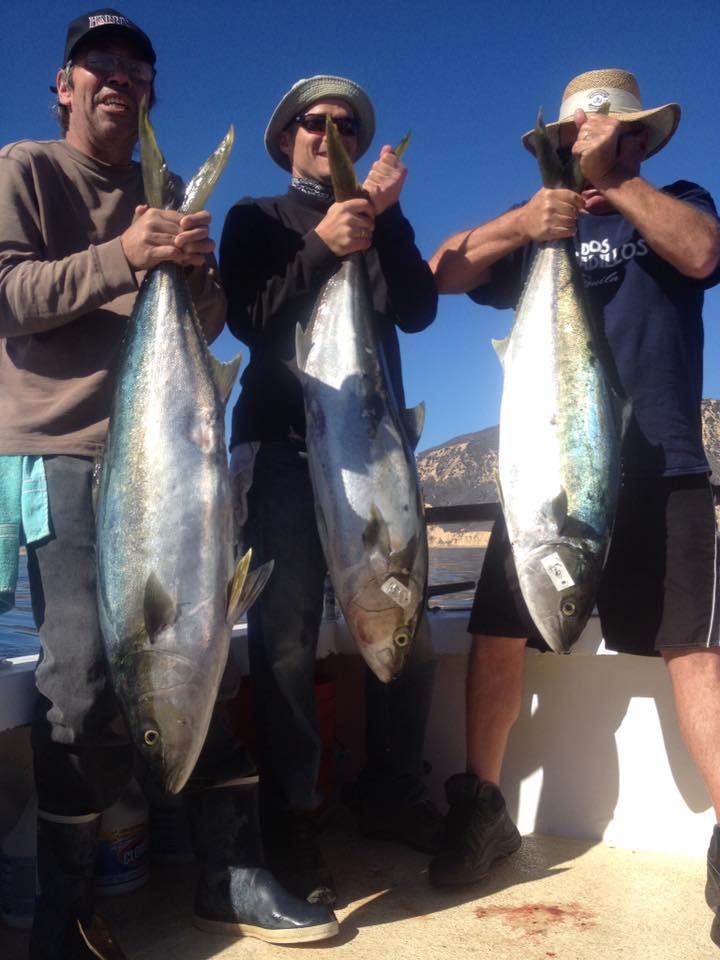 Summer is moving along quickly!
The month of August is right around the corner and before you know it the summer will be over. Don't miss out and wait till its too late. The Channel Islands is not only one of the most beautiful places on earth, but is also known as a world class fishery. It just happens to be in our own back yard, and no wonder why anglers travel from all ends of the state and even from out of state, to fish these waters.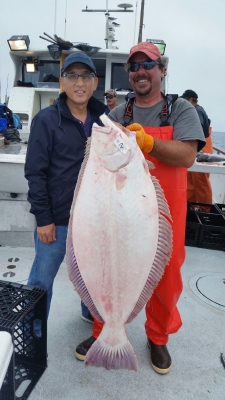 Fish Whoppers
Michael Passmore from Santa Clarita caught a 25lb White Seabass on a 1/2 day trip aboard the Speed Twin.
Neil Werner from Los Angeles caught a 47.8lb Halibut on an overnight trip aboard the Mirage.
Ray Day from Atlanta caught a 36.5lb Halibut on an overnight trip aboard the Pacific Islander.
John Pagett from Ventura caught a 20lb Yellowtail on a 3/4 day trip aboard the Gentleman.
Ruben Rosas from Los Angeles caught a 18lb Halibut on a full day trip aboard the Cobra.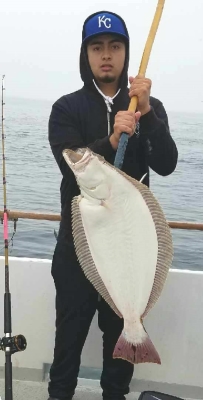 Channel Islands Sportfishing Information
Call us at 805-382-1612 for information on current conditions, live bait or to book a trip.
Online Booking is available at your convenience – https://ciscos.fishingreservations.net/sales/
To see our daily Fish Counts – http://www.channelislandssportfishing.com/fish-count