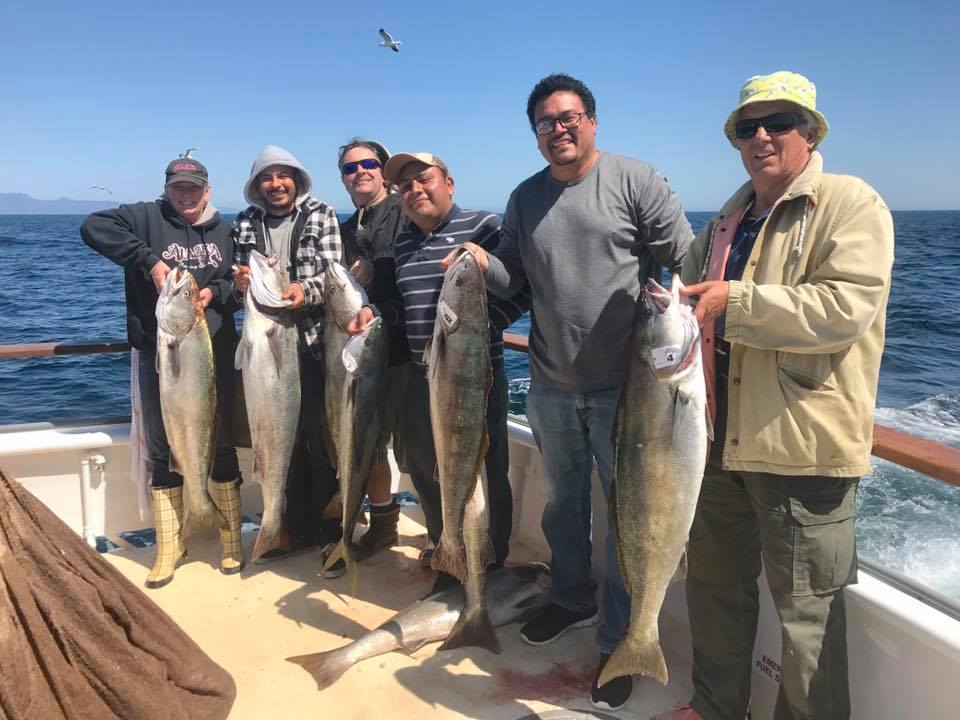 Channel Islands Sportfishing Report:
Good Rockfishing along with a few White Seabass for the week despite the weather. We started the week looking good with nice weather and good fishing. Towards the end of the week and especially into the weekend, we experienced some big wind. In fact, on Sunday we did not even get a boat out because of it.
Luckily, on the days we did fish it was good for everything from Rockfish and Whitefish to even White Seabass and Yellowtail. The game fish are still almost solely coming on the early AM boats meaning full day trips.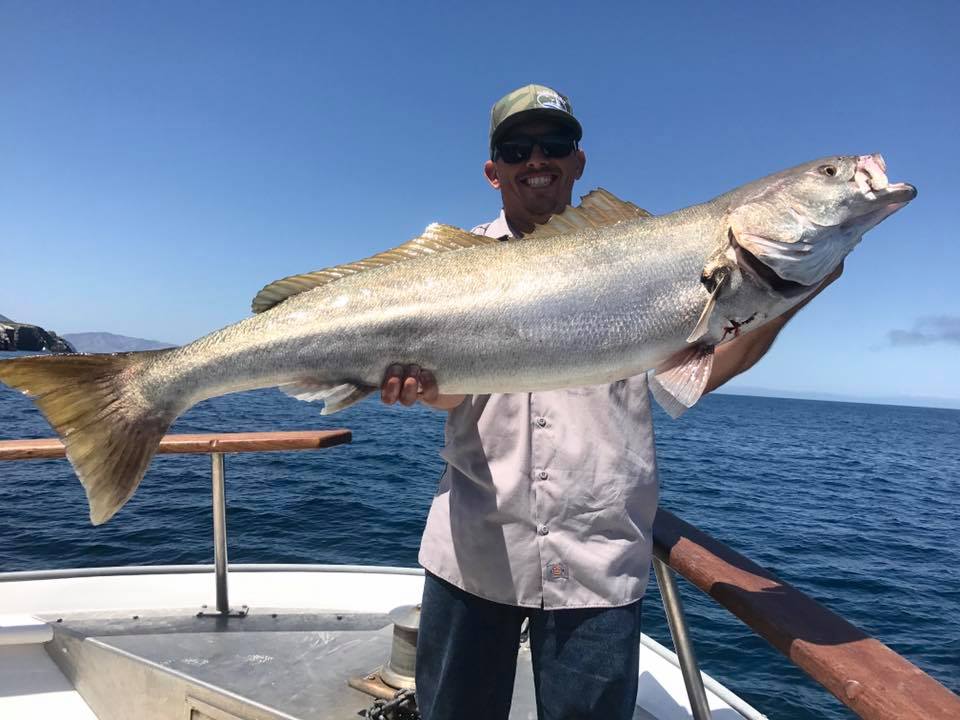 Still no big scores reporting limits of White Seabass or anything but enough to keep the interest. Otherwise, bottom fishing for Rockfish has been highly productive. Good quality Reds and other mixed Rockfish like Chucks and Grouper. Hopefully this upcoming week will be a little more kind to us, as far as the weather goes.
We have trips departing daily if you would like to go fishing with us!
Whopper of the Week:
1) Scott Moberly from Ventura caught a 7lb Vermilion Rockfish (Red Snapper) on an overnight trip aboard the Mirage at Santa Rosa Island.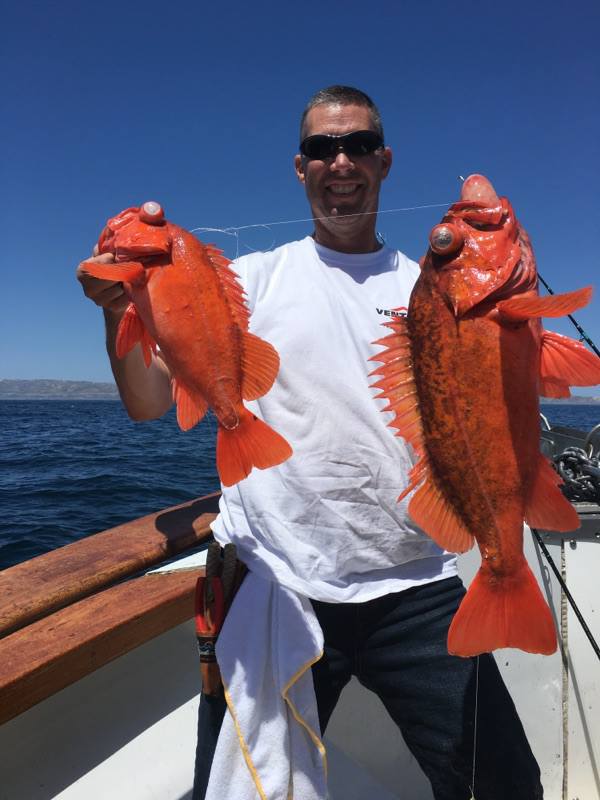 For our daily fish counts, visit our fish count page at http://www.channelislandssportfishing.com/fish-count
To make an online reservation, visit our schedule page at https://ciscos.fishingreservations.net/sales/
For information on live bait, general questions or to book a trip, call us at 805-382-1612