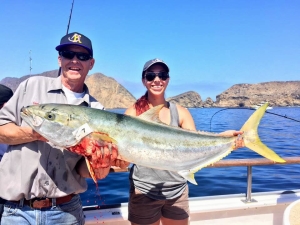 Fishing Report:
This weeks fishing report is all about condition change. It started out red hot with our best Yellowtail count of the year as Monday's haul averaged 2 Yellowtail per person. It may not sound like a lot but when you consider it includes our overnight boats that aren't even targeting Yellowtail, is was a big score. Tuesday was great as well but sometime late Wednesday the conditions started to change. We had a lot of wind both Thursday and Friday which cooled the water and turned it from clean blue to a dirty green color. We also went from overcast skies early in the week to high pressure and sunny skies. Our first big north east winds known as "Santa Ana Winds" are scheduled to hit this area as well. Our captains say the Yellowtail bite has been hit and miss because of the condition instability.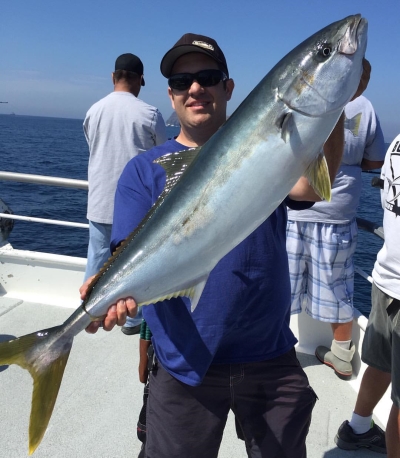 Fortunately we are blessed with excellent bottom fishing, so when anglers come here they always have a chance to catch something. We just know everyone has Yellowtail fever so our message to everyone is, stay the course. Its not over!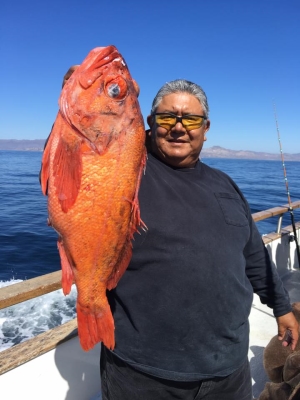 Whoppers:
1) Paul Beppu from Oxnard caught a 33lb Yellowtail on a 3/4 day trip aboard the Gentleman (live sardine)
2) Tommy Hall from Oxnard caught a 32lb Yellowtail on a full day trip aboard the Aloha Spirit (live mackerel)
3) Ron Briggs from Ojai caught a 30lb Yellowtail on a 3/4 day trip aboard the Gentleman (live mackerel)
4) Joey Horvath from Camarillo caught a 28lb Yellowtail on a 1/2 day trip aboard the Speed Twin (Flat Fall jig)
5) Jay Levitas from Oxnard caught a 27lb Yellowtail on a 3/4 day trip aboard the Erna B (live sardine)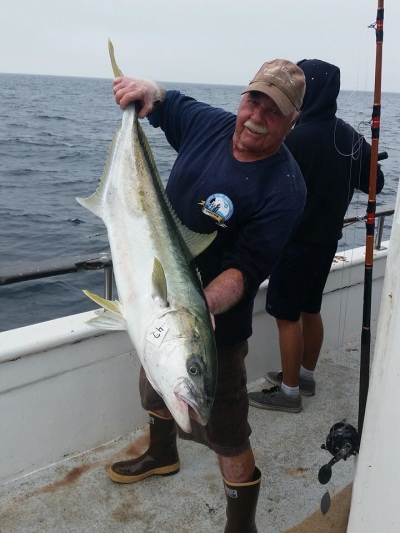 We have trips departing daily!
Call us at 805-382-1612 for up to date information, live bait availability, or to book a spot!
You can also book your trip online at https://ciscos.fishingreservations.net/sales/