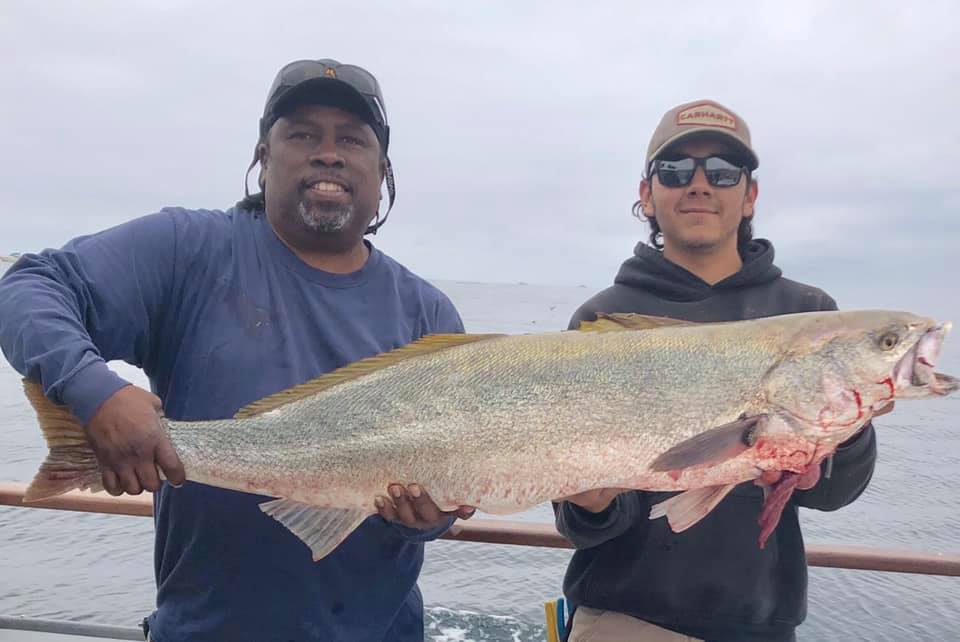 SPORTFISHING REPORT
Gamefish
White Seabass
Early season game fish continue to bite at the Channel Islands even with the cool sea temperatures. The water still has not hit 60 degrees yet boats are catching Yellowtail on a consistent basis. The White Seabass bite has dipped a bit since the moon has gone dark, but some are still being caught at Santa Rosa and Santa Cruz Island. The White Seabass are chunky this year, averaging 25-30 pounds, but several 40 pound fish have been caught also.
Halibut
Halibut are also starting to become a regular fixture in the fish counts. Not many are being landed, but on average the overnight boats are reporting at least one or two every trip. They are also big fish, up to 45 pounds! These catches are all a bonus for many anglers because this is still considered early season. Normally, all these species don't bite with any consistency until late June.
To catch these game species its best to get on an overnight or full day trip. More time on the water the better. However, on occasion the 3/4 and 1/2 day boats will get in on the action. The warmer the water gets, the more often you will see game fish on the shorter local trips. But for now, if game fish is what you're after, long trips are key to besting your chances of catching a prized fish.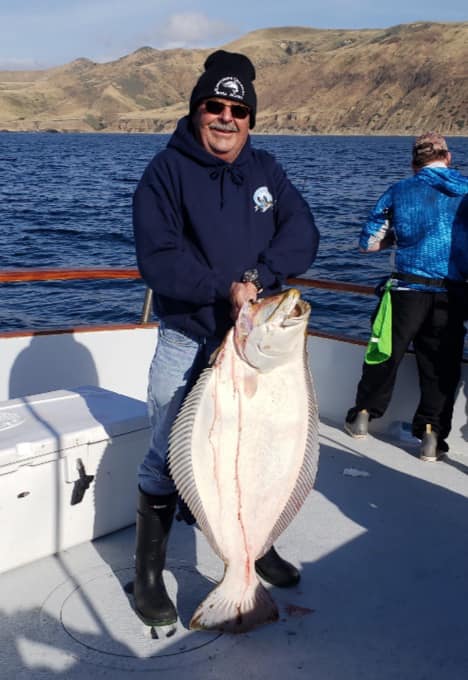 Rockfish and bottom fish
All the boats are doing well on Rockfish, Whitefish, and other bottom species. In fact, the local boats doing 3/4 day trips are catching some outstanding quality. Normally you would have to go to Santa Rosa Island to catch big Rockfish, but this year the local boats are getting similar quality.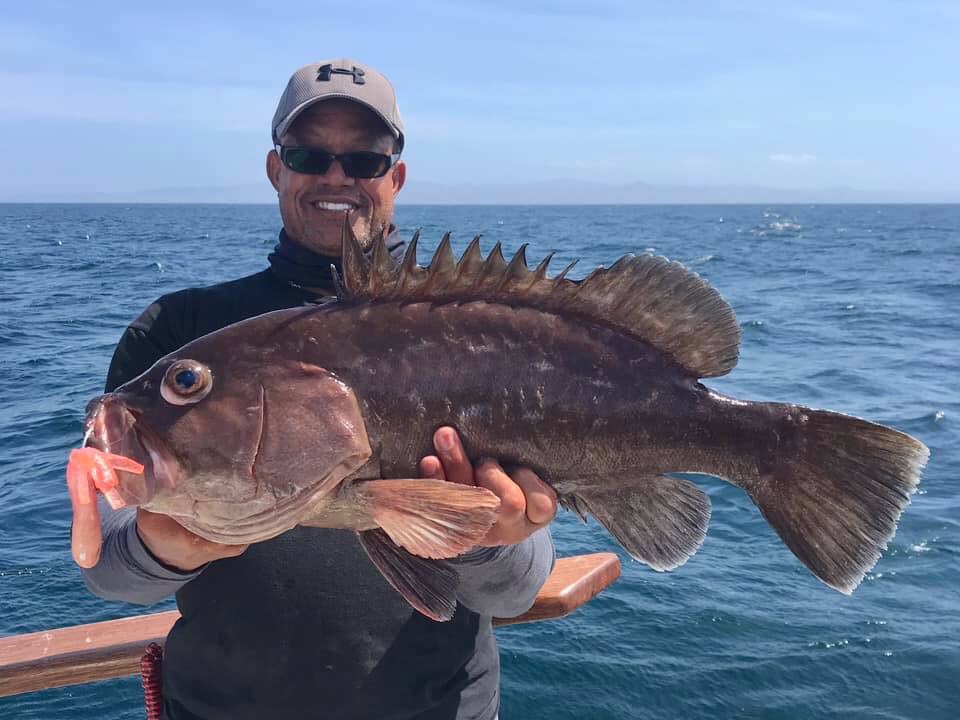 WHOPPERS of the WEEK:
1) Jason Diaz from Ventura CA, caught a 23lb White Seabass on the Island Tak.
2) Joe Ringing from Oxnard CA, caught a 22lb Lingcod on the Gentleman.
3) Sammy Menchaca from Simi Valley CA, caught a 24lb Yellowtail on the Mirage.
4) Tom Westervelt from Oxnard CA, caught a 38lb Halibut on the Pacific Islander.
5) Kevrette Johnson from Carson CA, caught a 14lb Snowy Grouper on the Aloha Spirit.
6) Theodore Hughing from Hawthorne CA, caught a 44lb White Seabass on the Aloha Spirit.
7) Christopher Robin Steward from Oxnard CA, caught a 26lb White Seabass on the Aloha Spirit.
Come on out and go fishing! You never know what you will catch or see!