Channel Islands Sportfishing – Whoppers and Weekly Report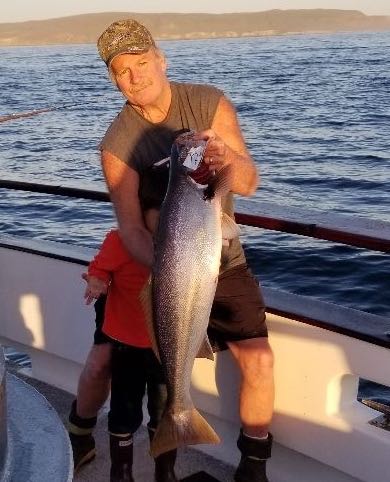 WHOPPERS of the WEEK:
1) Ross Goodwin from Ventura, caught a 16lb White Seabass on the Seabiscuit.
2) Shannon from Fresno CA, caught a 16lb Lingcod on the Gentleman.
3) Steve Tommasino from Thousand Oaks, caught a 15lb White Seabass on Mirage.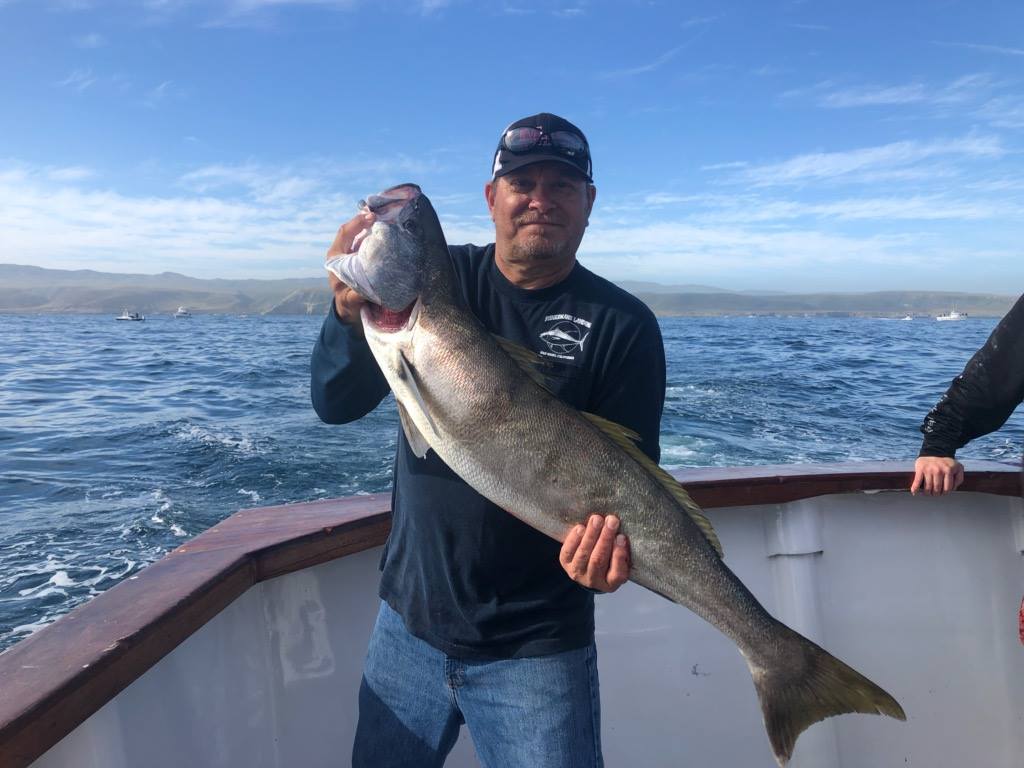 SPORTFISHING REPORT:
While bottom fishing is a staple fish at the Channel Islands, it's the White Seabass that everyone is hoping for. Well, this week the Seabass started to bite with regularity at the outer islands.
Boats from all over the area have been filling up because of the bite, and while the limit is only one White Seabass at the moment, that's not stopping anglers from coming out of the woodwork. (The limit changes to 3 White Seabass in the middle of June)The Seabass seem to be keyed in on live squid, so catching it is of the upmost importance to the overnight fleet.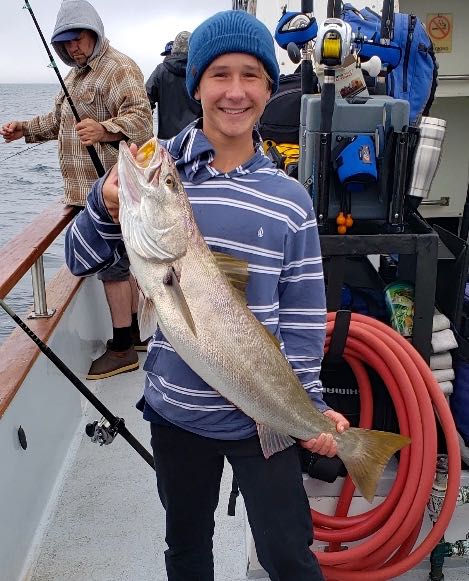 The local island boats have also been seeing these elusive fish on the sonar, and they have caught a few, but no big scores yet. Look to the full day boats who have extra time on the water, to probably score the Seabass first. In any case, we are asking anglers to come prepared to start the day fishing for White Seabass. Rockfish and other bottom species like Whitefish and Sheephead will complete almost any day at the Channel Islands, but while the Seabass are running they have to give it a go.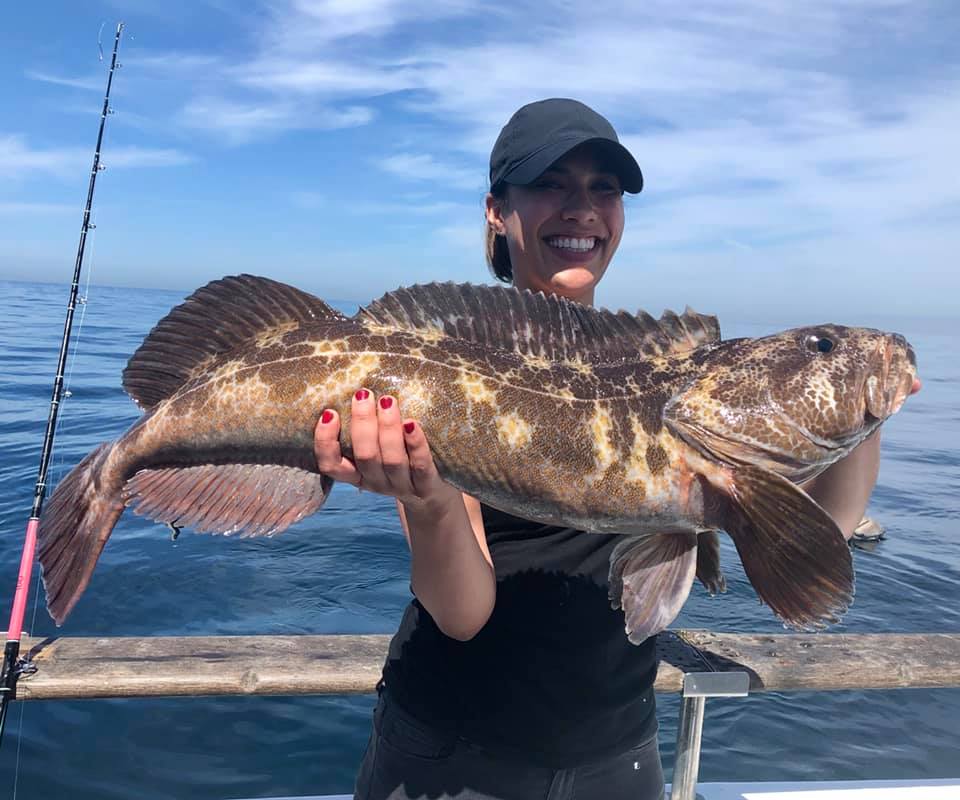 We have Open-Party trips available departing daily- Overnight, Full day, ¾ Day and ½ Day.
For a detailed boat by boat count,
Click Here–> https://www.channelislandssportfishing.com/fish-count
BOOK ONLINE at https://ciscos.fishingreservations.net/sales/
RESERVATIONS & GENERAL QUESTIONS (805) 382-1612
*All boats are independently owned & operated*
#FishCiscos #channelislands #cisportfishing