Channel Islands Sportfishing – Whoppers and Weekly Report
WHOPPERS of the WEEK:
1) Tony Guetirez from Oxnard, caught and released a 6lb Calico Bass on the Island Tak.
2) Constadine Gimas from Los Angeles, caught a 30lb Yellowtail on the Mirage.3) Angel Negron from Agoura Hills caught a 7lb Bocaccio on the Speed Twin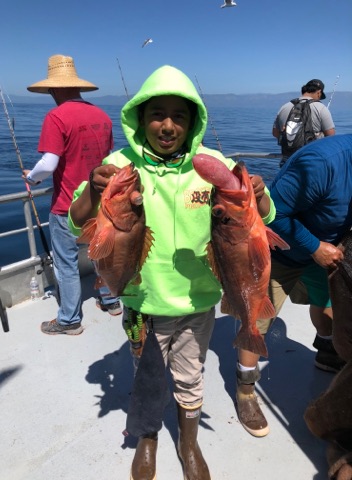 Sportfishing Report:
Things are starting to get interesting at the Channel Islands with a few Yellowtail and White Seabass being caught at Santa Cruz Island. Some were also found at Santa Rosa Island, but as soon as it started, the bite was shut off by weather. Four straight days of gale force winds and a big swell kept all the boats in Ventura County off the water.
Word has it, this wind event stretched all the way to San Diego, keeping the tuna boats off the water too. Fortunately, the weekend weather looks nice and calm. The entire fleet will be looking to make up for lost time. Most will be looking to load up on tasty Rockfish and other bottom biters, while some may go looking for Yellowtail or even Calico Bass.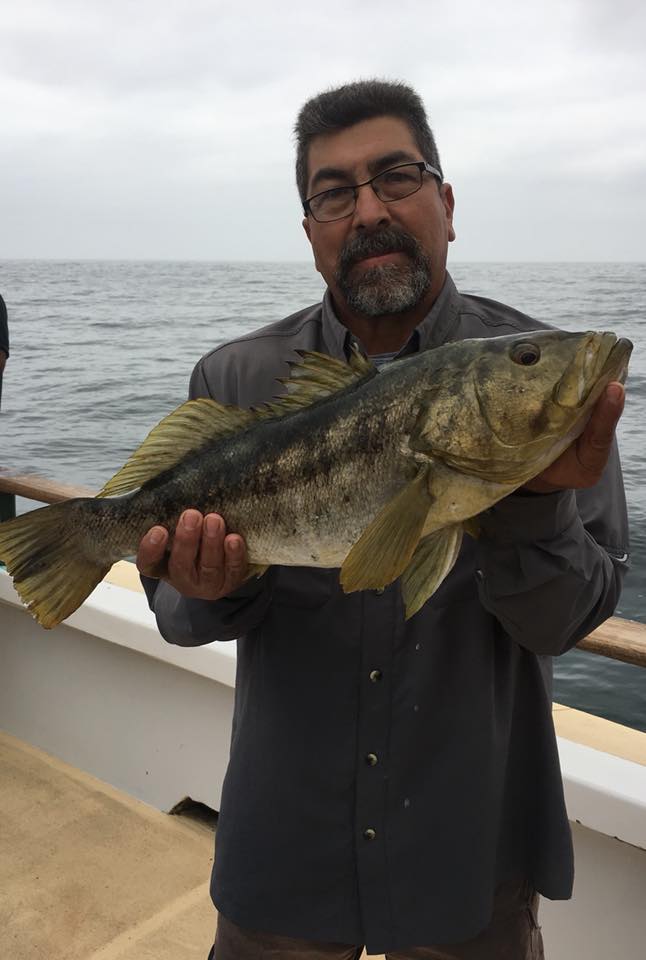 If it's Whale Watching you're into, now is the time go get out there. The Ranger 85 is running daily trips and reporting a great variety of sea life out there. Everything from Common Dolphin and Sea Lions, to Gray Whales, Humpback Whales and Fin Whales. One day this week they even saw a pod of 40+ False Killer Whales. Although the fishing year is young, the Whale Watching season is at its peak!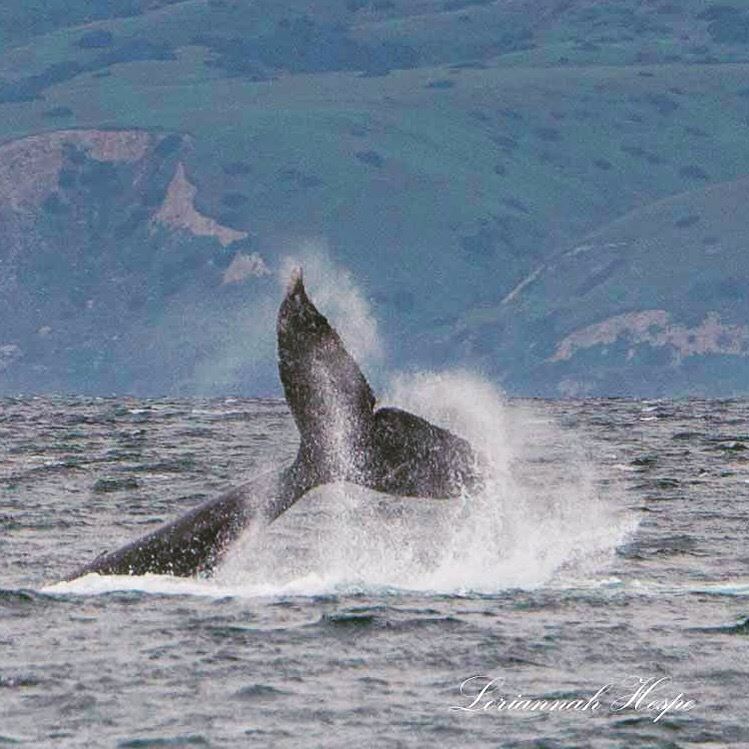 To book a trip with us here at Channel Islands Sportfishing for the upcoming season,
Book your trip online or call us at 805-382-1612.