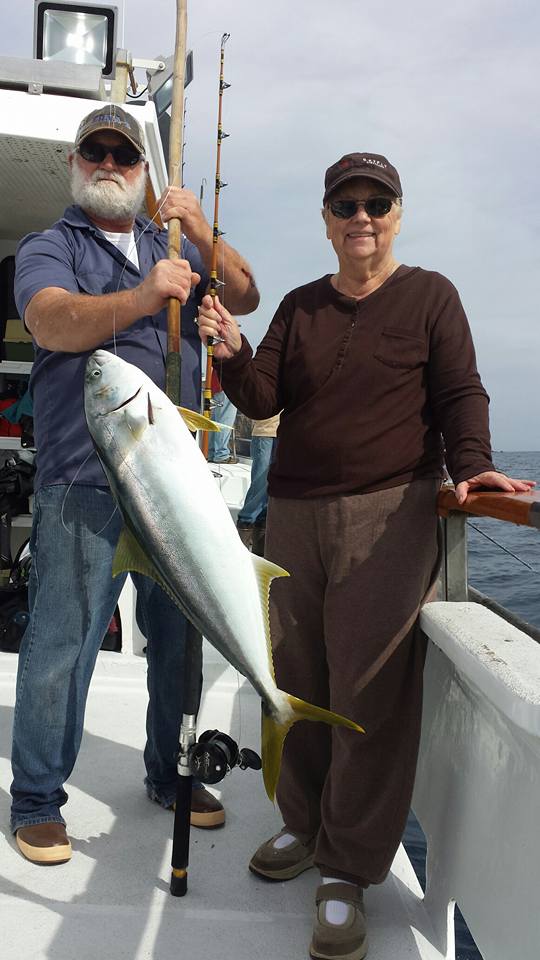 Opening Week Fishing Report:
Fishing season out of Channel Islands Sportfishing has finally begun and it started with a "Bang". Opening day consisted of Limits of rockfish and a whopping 50-pound yellowtail being weighed in at the landing. Throughout the week the rock fishing remained phenomenal with inner island boats continuing to post limits of rock fish with sheephead, white fish, and lingcod mixed in. The outer islands produced those big reds they are famous for and limits of lingcod were brought in with them.
The yellowtail are here and they are hungry. The bite got better throughout the week as the Captains dialed in on them and should only continue to get better. Many of those yellowtails were caught on the "YO-YO" irons and it seemed that the color of the lure didn't matter. The size Grade of the yellows was a mixture of medium to large majority ranging from 10-25 pounds. If you got that itch for a channel islands Yellowtail jump on it because no one knows when this warm "El Nino" water will disappear. – See you on the water!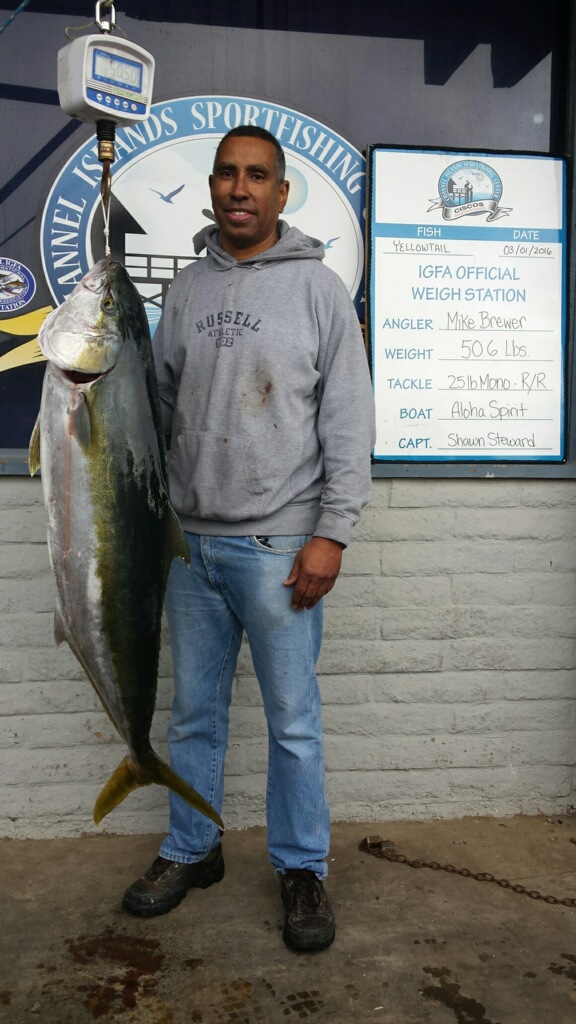 Whoppers:
Roderick Rivera of Los Angeles, Ca- 12lb Lingcod on Gentleman
Mike Brewer of Long Beach- 50 lb yellowtail on Aloha Spirit
Rich Davis of Los Angeles, CA- 14lb lingcod on Mirage
Guy Portanova of Oxnard, CA- 22lb lingcod on Erna B
Zachary Gage of Oxnard, CA- 30lb yellowtail on Aloha Spirit