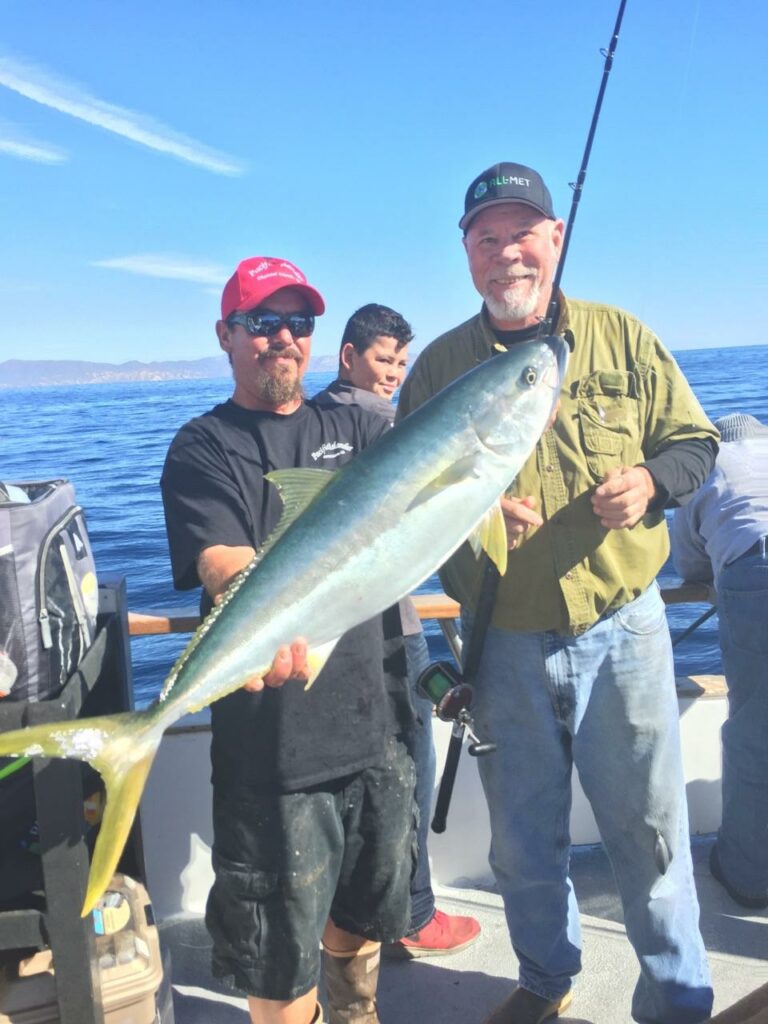 WHOPPERS AND FISHING REPORT FOR WEEK ENDING 11/15/2015
Whoppers of the Week:
1) Gary Menenhall / Ventura caught a 40lb Yellowtail on a full day trip aboard the Sea Jay.
2) Wade Burchette / Riverside caught a 19lbs Yellowtail on an overnight trip aboard the Pacific Islander.
3) Kim Morris / Ventura caught a 14lb Sheephead on an overnight trip aboard the Seabiscuit.
4) Andy McCombs / Oxnard caught a 35lb Halibut on a full day trip aboard the Island Tak.
5) Steve Taniguchi / Los Angeles caught a 22lb Lingcod on a full day trip aboard the Aloha Spirit.
Fishing Report:
Much like last week's report, the fishing around here remains good for late season Yellowtail. Bottom fishing fills the gaps nicely as the Lingcod and Ocean Whitefish are virtually wide open. Unfortunately, also like the previous couple weeks we are going to start off with a weather system blowing through. This will again force us to take day's off during the first part of the week. In fact our boats on Sunday had to come in early because the system came through sooner than expected.
We will be ready to resume action as soon as Tuesday morning, holding high hopes to put together some big counts for the remainder of the week!
For information, visit our website at www.CISportfishing.com or call us at 805-382-1612
For Daily Fish Counts, visit www.channelislandssportfishing.com/fishcount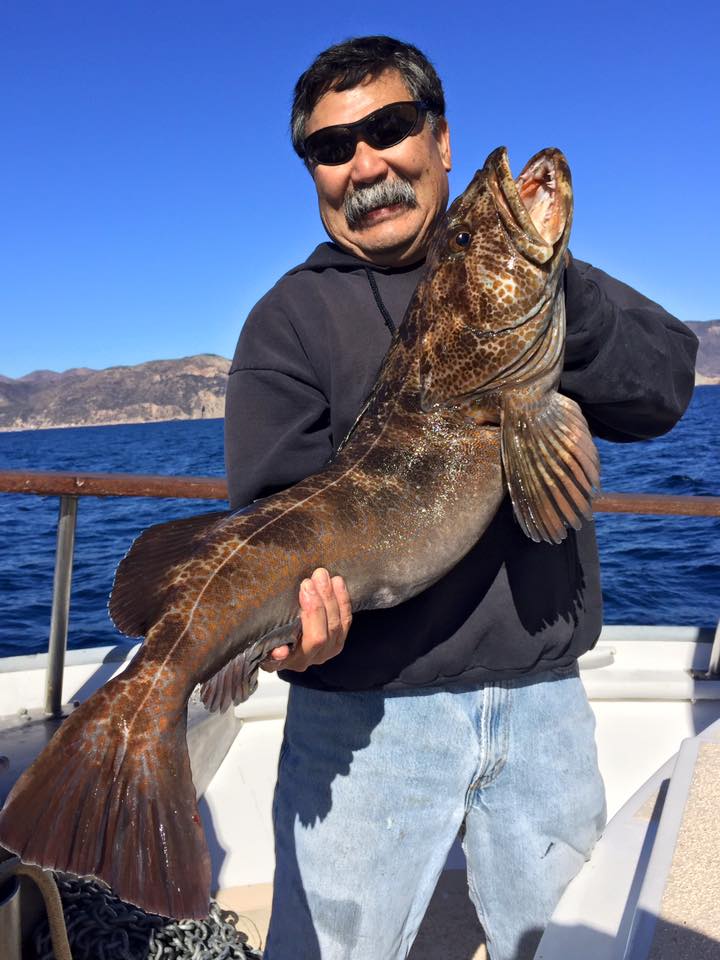 Let's Go Fishing!!!