Fish Whoppers:
1) Nick Rothfus from Ventura caught a 35lb Yellowtail on a 3/4 day trip aboard the Gentleman.
2) Dave Holoubek from Oxnard caught a 44lb Yellowtail on a 3/4 day trip aboard the Erna B.
3) Matt Newman from Oxnard caught a 37lb Yellowtail on a 3/4 day trip aboard the Erna B.
4) Vahag Arutyunyan from Burbank caught a 42lb Yellowtail on a full day trip aboard the Cobra.
5) Jason Diaz from Oxnard caught a 30lb Yellowtail on a full day trip aboard the Aloha Spirit.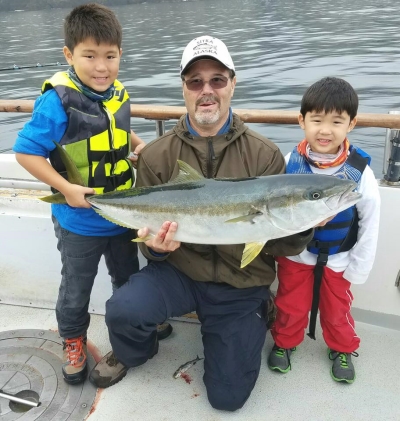 Fish Report:
This weeks fish report is simply more of the same showing how consistent this yellowtail bite is. Yellowtail is the primary target for virtually all of our boats. The only exception is the outer island or overnight boats are not catching them currently.
The overnight trips are coming back with huge bags of fish. An assortment of Rockfish species, big Lingcod and a bunch of Whitefish. Some Sheephead in the mix but not big numbers of these coming in right now. The outer island boats have been fishing mostly Santa Rosa Island and on good weather days, San Miguel. We don't believe we have had a trip to San Nicolas Island in a while now probably because that island is so weather dependent. Plus the Military shuts it down sometimes for firing exercises.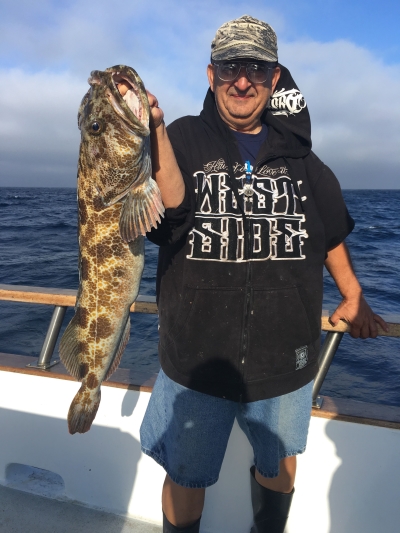 All these big Yellowtail are coming mostly from Anacapa Island. There is another school of Yellows biting at Santa Cruz Island but they are a smaller grade of fish in the 10-15 pound rage. Those Anacapa fish are averaging 25-30 pounds. Bigger fish are smoking reels so we don't land a lot of those but the ones we have boated were in the mid 40's. Still biting the live bait on flyline with a 1/8-1/4 ounce sliding sinker or no sinker at all.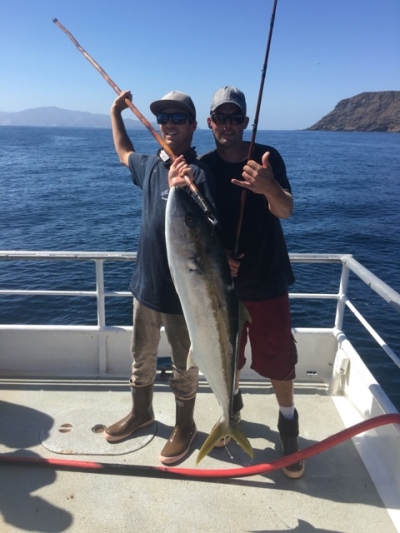 Bait is big though, so we are telling anglers to bring 3/0-5/0 hooks. Bait snaggers, otherwise known as Sabiki Rigs, are also recommended to bring for catching Mackerel. Some of our boats are catching Mackerel in the channel before they get to the island. If you can get a Mackerel for bait, you're virtually guaranteed a big yellowtail.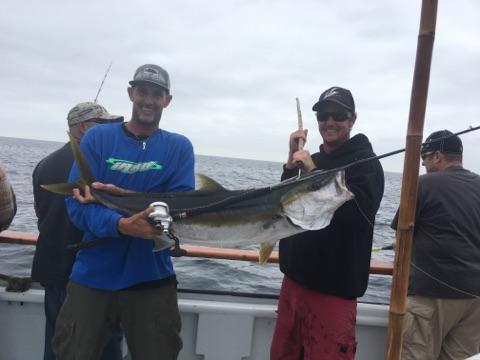 Lastly, if your coming out be sure to reserve early. Yes, it has slowed down since the Labor Day holiday but because of the bite it's hard to get on the full day boats. Call our landing or you can book online anytime a day or night. Be sure to get here early and be ready for a great time!
For any information on schedules, live bait availability, tackle recommendations or any other questions, give us a call at 805-382-1612.
Or visit us online at http://www.channelislandssportfishing.com/