WHOPPERS AND SPORTFISHNG REPORT FOR WEEK ENDING 10/25/2015

Whoppers of the Week:
1) Jim Bowers from Oxnard caught a 32lb Yellowfin Tuna on the Cobra.
2) Dustin Trench from Oxnard caught a 53lb Wahoo on the Ranger 85.
3) Arlene Carletti from Ventura caught a 22lb Yellowtail on the Aloha Spirit.
4) Rhanny Hufalar from Oxnard caught a 36lb Yellowtail on the Mirage.

Report:
This week saw a resurgence in a Yellowtail bite that had been dwindling over the past few weeks. The best numbers are currently coming off of the overnight or outer island trips. The quality of these Yellowtail is also much better as we were catching fish ranging from 10 to 25 pounds on average. This week they were considerably bigger, averaging 25 to 35 pounds.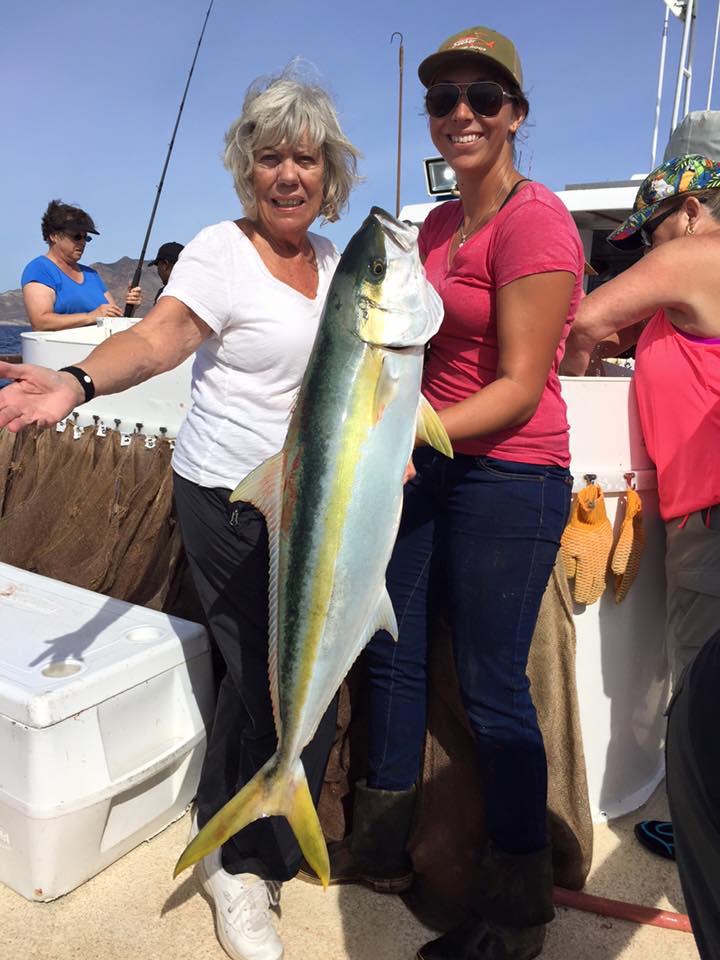 Besides Yellowtail, they are still seeing a lot of Yellowfin Tuna behind Santa Cruz Island on the local morning trips. Unfortunately, they seem to be keyed in on Anchovy and they have proved difficult for the bait company to catch. On most days we have had nice Sardine which everyone is normally clamoring over. Of course now that the fish want the Anchovy, so do anglers. With that said, we have had some success catching Tuna on the Sardine and other options like chunk bait or cut Mackerel. Trolling around here is also becoming the norm as not only our boats but the private fleet is towing lures of all sorts for Tuna, Marlin and the Wahoo that have ventured up north.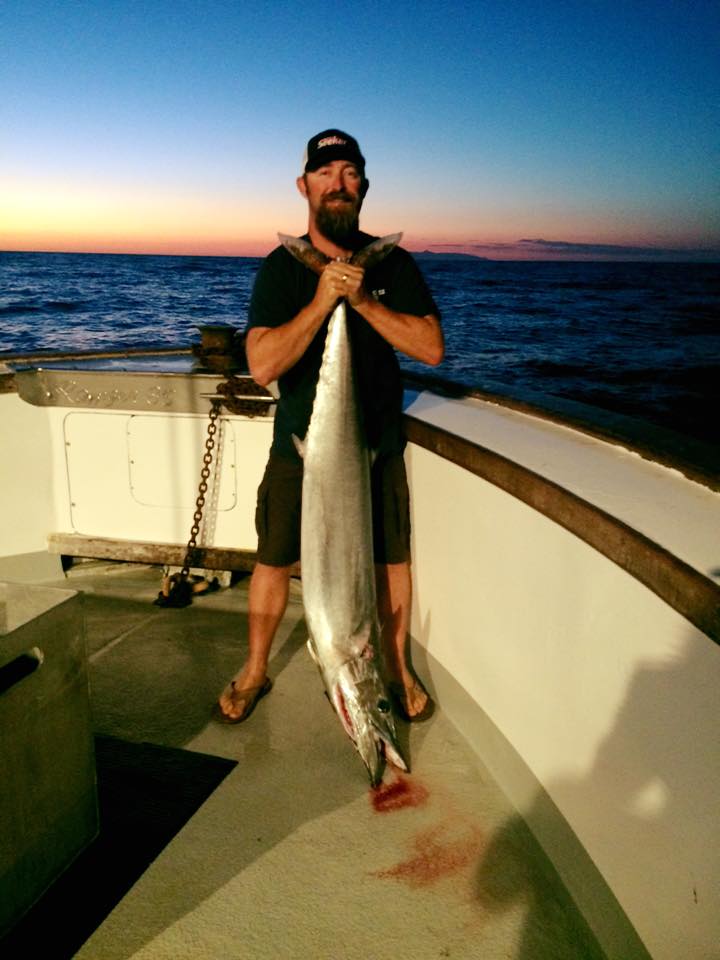 Big game aside, there is an amazing Calico Bass bite going on here. Also putting up big numbers this week was the Lingcod and Sheephead. Not only good counts but some big Lings and Sheephead have been landed upwards of 15 to 20 pounds!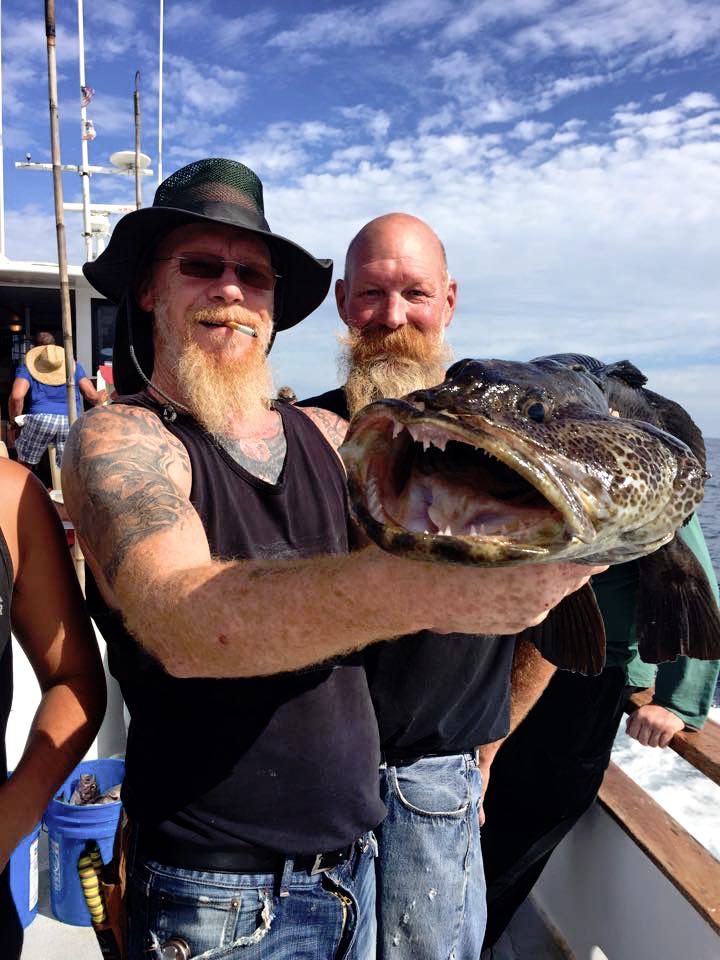 Also in the shallows, out of nowhere, the Whitefish have come out to play. Often called "Poor Man's Yellowtail" these fish are super hard fighters and normally caught in big numbers this time of year. Up until now we had not seen any big Whitefish counts, so this is a bonus.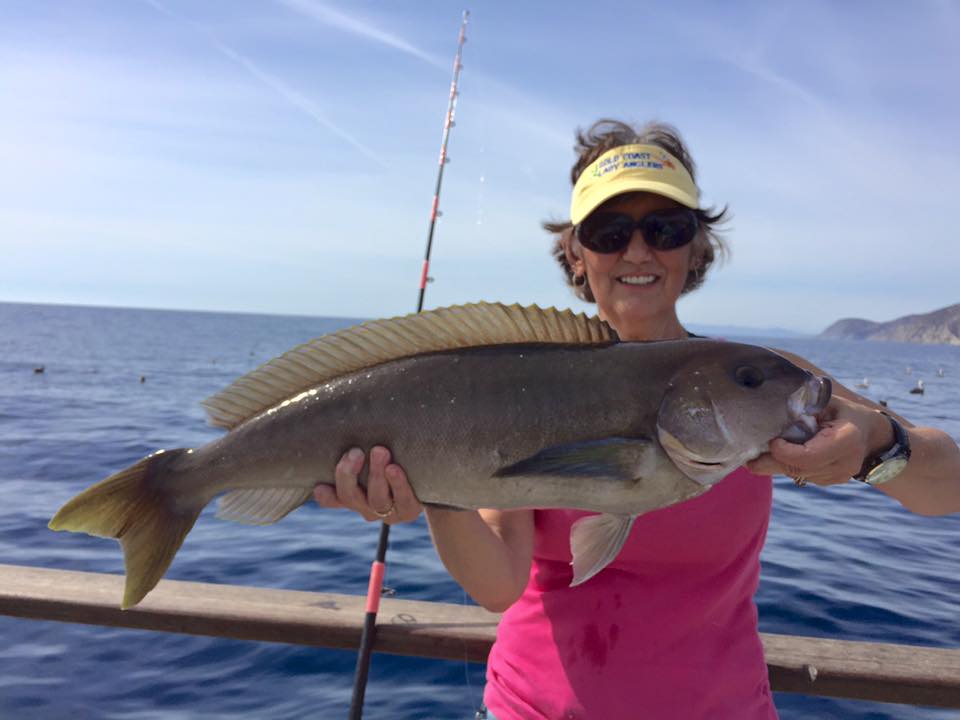 Keep checking back with us as this season continues to progress into one for the record books!

For more information you can check out our website at www.cisportfishing.com or call us and one of our informed staff members will be happy to answer your questions. 805-382-1612