It was a big week here at Channel Islands Sportfishing! Our 6th Annual FISH for FOOD charity event was again a huge success this past Tuesday. The event produced 1400 pounds of fish fillets, and anglers directly donated they're catch to Ventura County Food Share with the help of the boats offering extremely discounted rates. We would like to thank the following local companies and individuals for making this special day possible:

Eric's Tackle Shop
Emilio Rebollar Custom Rods
Social Tap
Mike Elder
Gold Coast Lady Anglers
Matt Kotch Artist
Avet Reels
Seeker Rods
Accurate Reels

The busy week did not end there. We had no shortage of eager anglers on this week's boats. Our catches consist mostly of assorted Rockfish and other bottom species like Lingcod, Sheephead and Ocean Whitefish. We had another flurry of those big Bonito at the local islands. These hard fighting members of the Tuna family range from 5 to 8 pounds with stand outs over 10 pounds! This week we again saw a few Yellowtail on the boats fishing Anacapa Island. We even had one caught at one of the outer islands on the Pacific Islander while on an overnight trip to Santa Rosa Island.
We are experiencing some of the best spring weather we have seen in many years. Normally the month of March can be difficult with many windy, stormy days. But this year we have been very lucky, "knock on wood" !!!
For those that don't know, we have continued our specials on Tuesday's and Sunday's trips with the Gentleman and Speed Twin. Call our landing to ask about details regarding these trips. We have lots of trips coming up with the potential of breaking this 2015 season wide open. Pick your days off and come fishing with us soon!!!
Whopper's of the Week:
1) Jim Torres from Granada Hills caught a 24lb Yellowtail while fishing on an overnight trip aboard the Pacific Islander.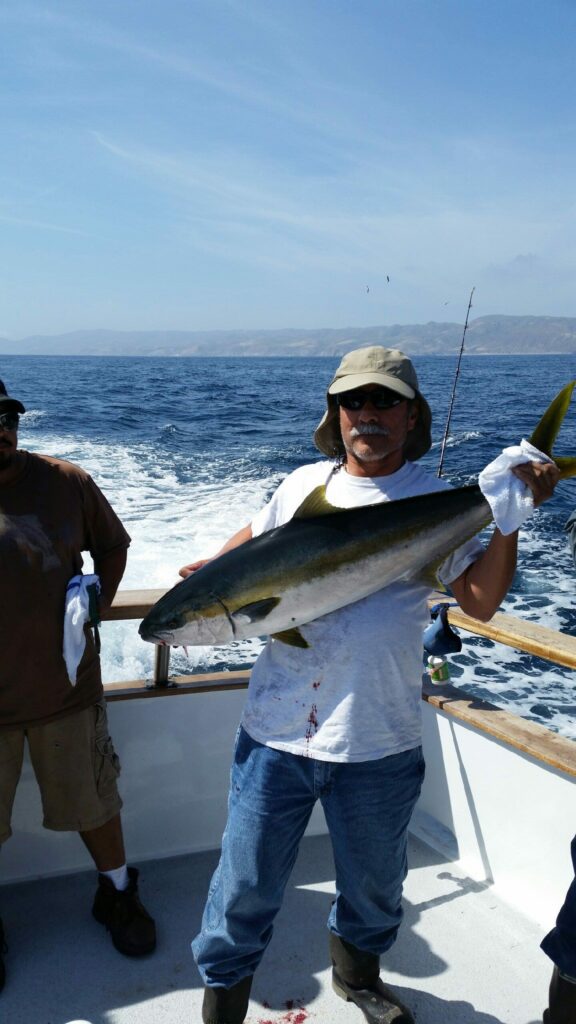 2) Dan Kanan from Oxnard caught a 29lb Yellowtail while fishing on a full day trip aboard the Aloha Spirit.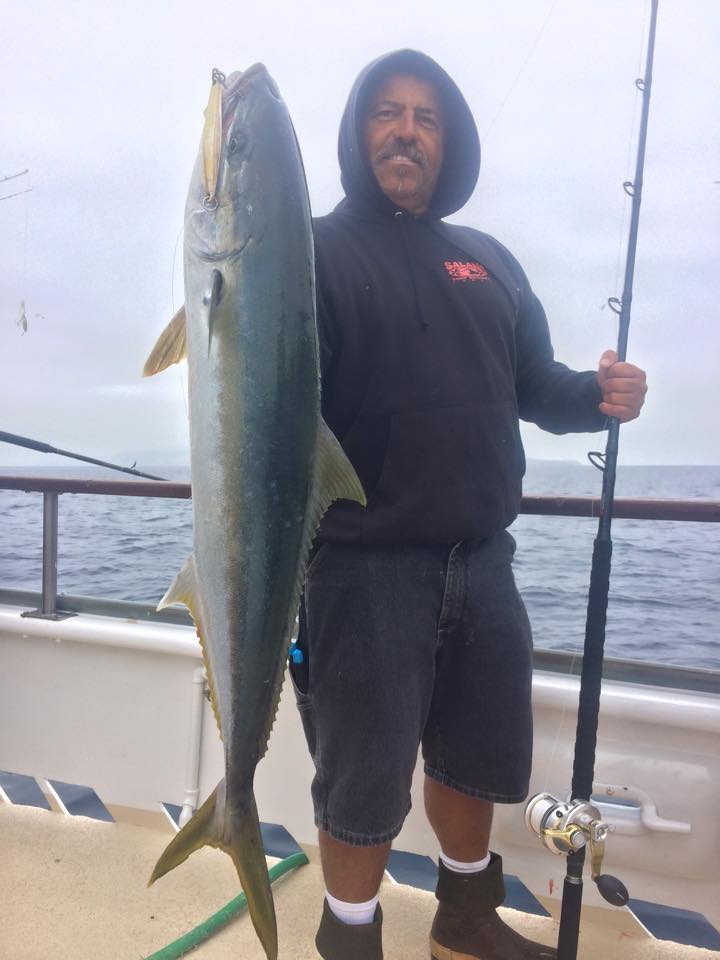 3) Lester Clay from Los Angeles caught an 11lb Bonito while fishing on a 3/4 day trip aboard the Gentleman.