January 25, 2015
CISCO'S – Channel Islands Sportfishing Center, Oxnard – Weekly Fish Report

Whoppers of the Week:
1) Robert Torres from Redando Beach caught a 32lb Yellowtail on the Cobra using a YoYo Tady AA in Dorado color
2) Richard Harrison from Oxnard caught a 40lb Halibut on a private boat.

Sportfishing Report:
January continues to surprise anglers used to considering this time of year the off season. Most of our boats are in the boat yard getting ready for the March 1st opener, but a hand full are still fishing. This week the Gentleman and Cobra continued there assault on the bonito at the islands. They both managed a few yellowtail while fishing for bonito also. Captain John on the Cobra is focusing only on the top water stuff while Captain Don on the Gentleman is running combo trips rounding out his counts with huge quantities of Sand Dabs. Not much change in the water conditions. Sea temps still holding in the mid 60's with no swell to speak of. North East winds kept the boats away from the islands for a couple days, but overall the weather has been excellent. Besides reports coming in from our boats we are regularly weighing in catches at our weigh station. Anglers on private boats and kayaks are also catching some big fish!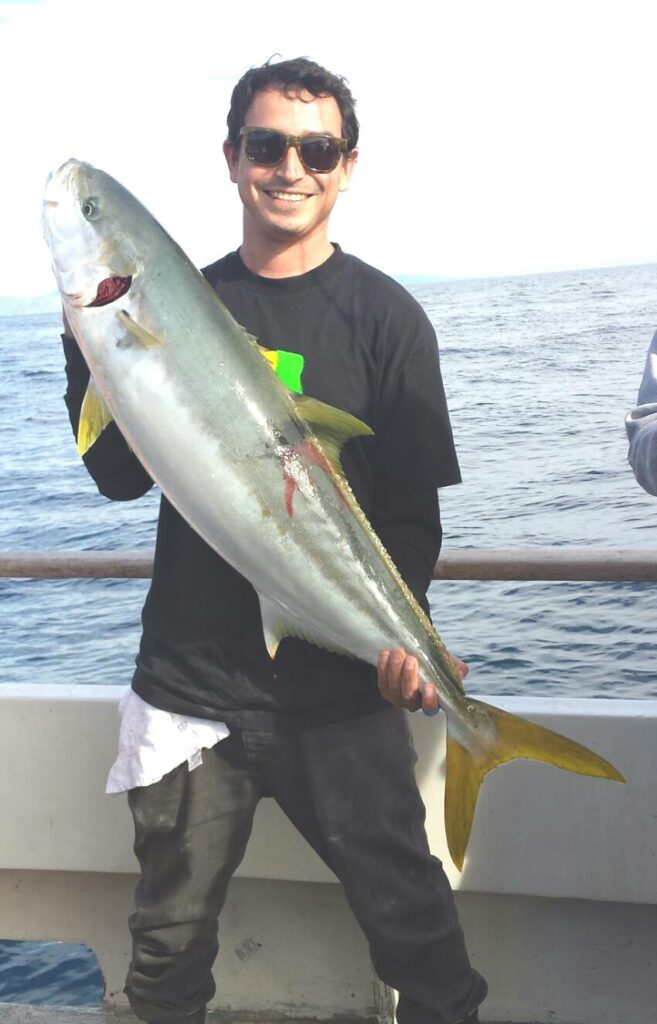 Whale watchers are being treated to daily sightings of Gray Whales and the occasional Orca pod on Captain Frank's Ranger 85 and Coral Sea. Whale watching trips are running full speed on the weekends, but still plenty of room on morning weekday trips on the Ranger 85.

Moving into the last week of January we look forward to seeing what this February has to offer. Will we continue seeing these unusual winter time catches and will we ever get what we know as a normal winter? Only time will tell. We are getting no complaints from anglers here at Cisco's!