Channel Islands Sportfishing Report:
The surface bite continues to be great with no signs of slowing down despite the end of summer is within sight. Soon, kids will be back in school and the boat loads will be dramatically reduced because of it. With that said, its "now or never" or at least till next season, if you have kids in search of their first Channel Islands game fish.
It doesn't seem to matter what type of trip you go on these days either. All the boats are catching Yellowtail, Barracuda, Bonito and even good numbers of Calico Bass. Sportfishing in the Channel Islands has historically been great.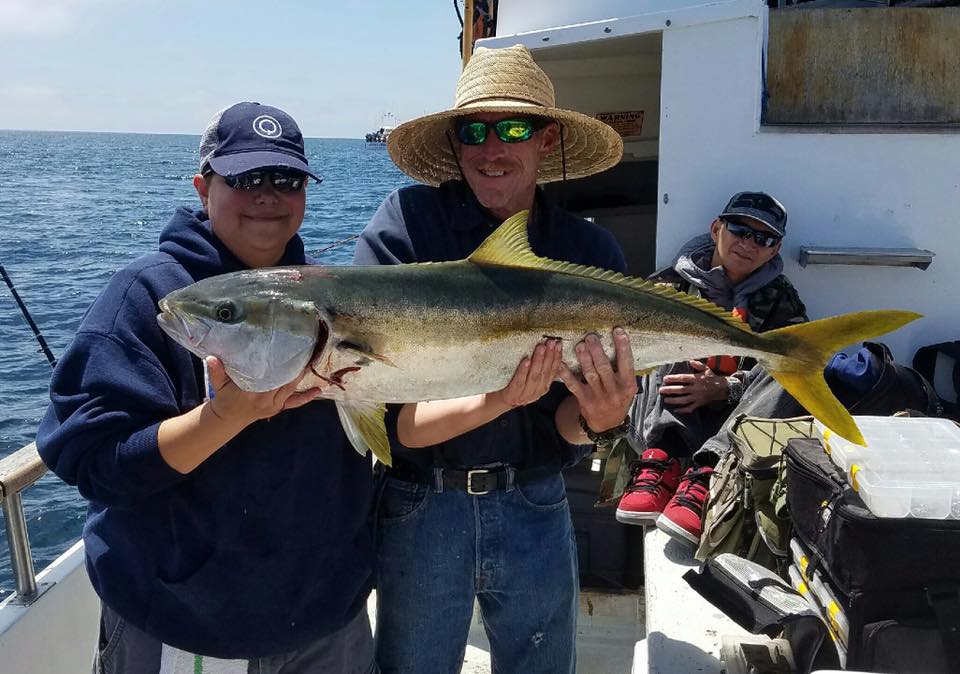 Half day trips are normally reserved for novice anglers or those that don't want to wake up too early but as of late, our half day trips are catching almost as much as our full day trips. This is probably why we are seeing more and more of our regulars going on these trips too.
Sure, the full day boats are always limited load so they are the first to sell out but our 3/4 day trips have some tempting specials for kids 15 years and younger every Friday. If you're taking your son, daughter or even the neighbor kid out fishing, these Friday trips may be for you. Keep in mind they are a limited time special for the summer so take advantage while the offer stands. Otherwise we have daily discounts year round for kids on almost all our trips including overnight fishing trips.
Our boats are almost solely fishing the islands, both Anacapa and Santa Cruz. Our overnight trips have been fishing mostly Santa Rosa Island with a few stops at Santa Cruz for late day Yellowtail action. It is always the captains choice as to where he feels the fishing is best on any given day.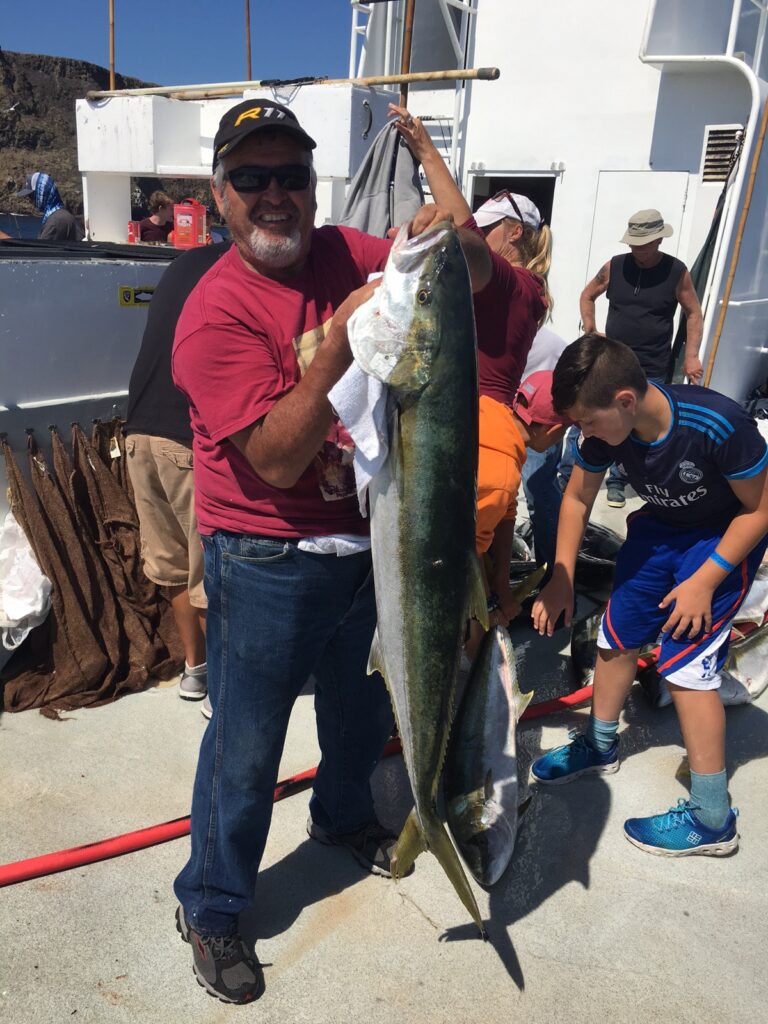 That is why we use the word "Freelance" in our trip descriptions so often. If you're unfamiliar with the lingo or aren't internet savoy, just give us a call. Talk with our office staff and they will explain the differences between trip types and help customize your fishing experience. Each boat is unique with different amenities and crew members. Some even specialize in certain types of fishing.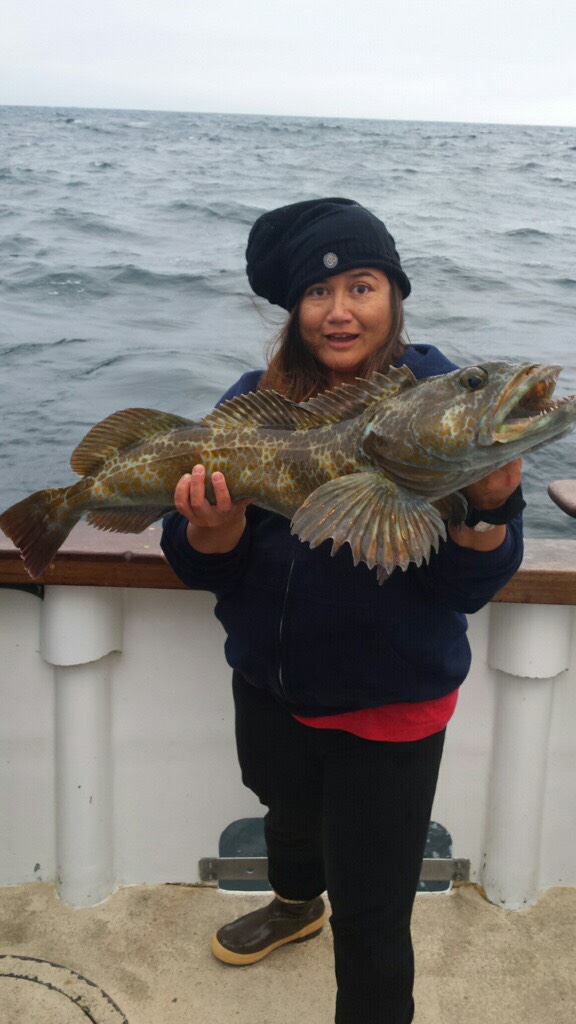 There is still plenty of time before the end of summer but as fishing is "fishing" there is no telling when the fish will decide to depart these waters. Fortunately there is always something to catch at the Channel Islands but if your looking to go surface fishing, now is the time!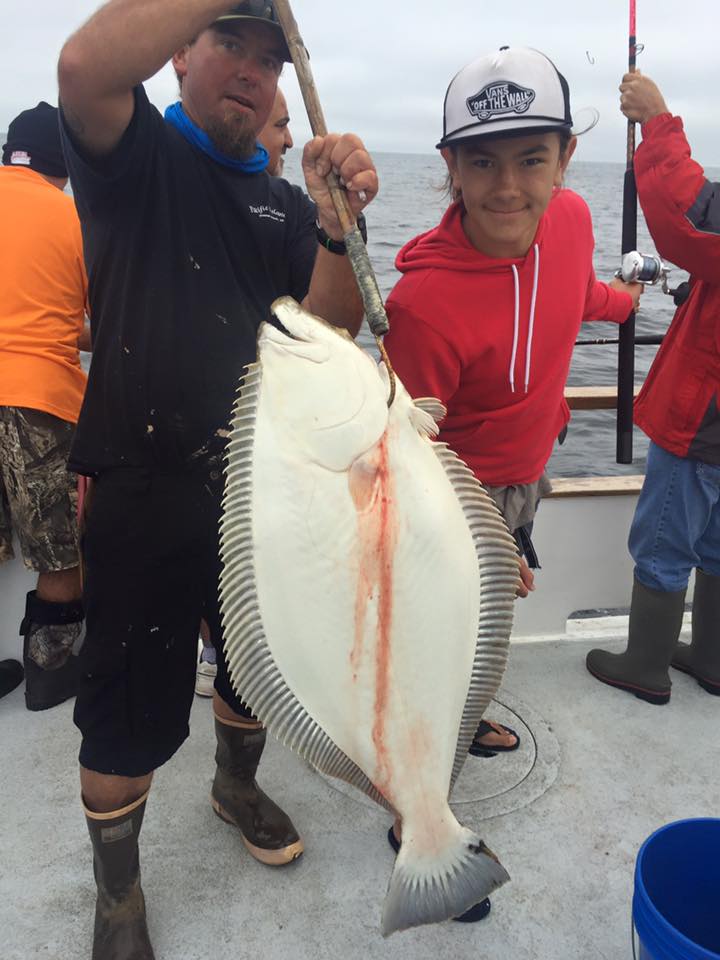 This week's Big Fish Whoppers:
1) Andy Huntley from Northridge caught a 25lb White Seabass on a full day trip aboard the Sea Jay.
2) James Streeter from Mojave caught a 22lb Sheephead on an overnight trip aboard the Pacific Islander.
3) Gina Perez from Monrovia caught a 32lb Yellowtail on a full day trip aboard the Cobra.
4) Mary Thompson from Oxnard caught a 15lb Lingcod on an overnight trip aboard the Mirage.
5) Aurelio Agueyo from Oxnard 36lb Yellowtail on a 1/2 day trip aboard the Speed Twin.
6) Jesse Pruit from Los Angeles caught a 35lb Halibut on an overnight trip aboard the Pacific Islander.
For all our current updated information on what to bring, Live bait availabity or anything else, you can call us at 805-382-1612.
If you'd like to just book your spot, visit our website for our online booking. Click here.