Fish Counts for Opening week
The fish counts have started just the way we left off in December for the Channel Islands fishing boats. March 1 opened the season back up for Rockfish in the Channel Islands. Great fishing for all!
The first weekend of this new season is here and for the Saturday anglers, everything went smooth. The weather was nice and the fish were cooperating.
Targeting bottom fish, until the game fish show up, everyone had fun catching Rockfish, Lingcod and Whitefish plus a few Sheephead and Sculpin to round out a nice bag limit. The Rockfish are assorted species as always but a large percentage of them are Vermillion Rockfish otherwise known as Red Snapper. Plenty of Chuckleheads, Starry eye and Jonny Bass in the mix too.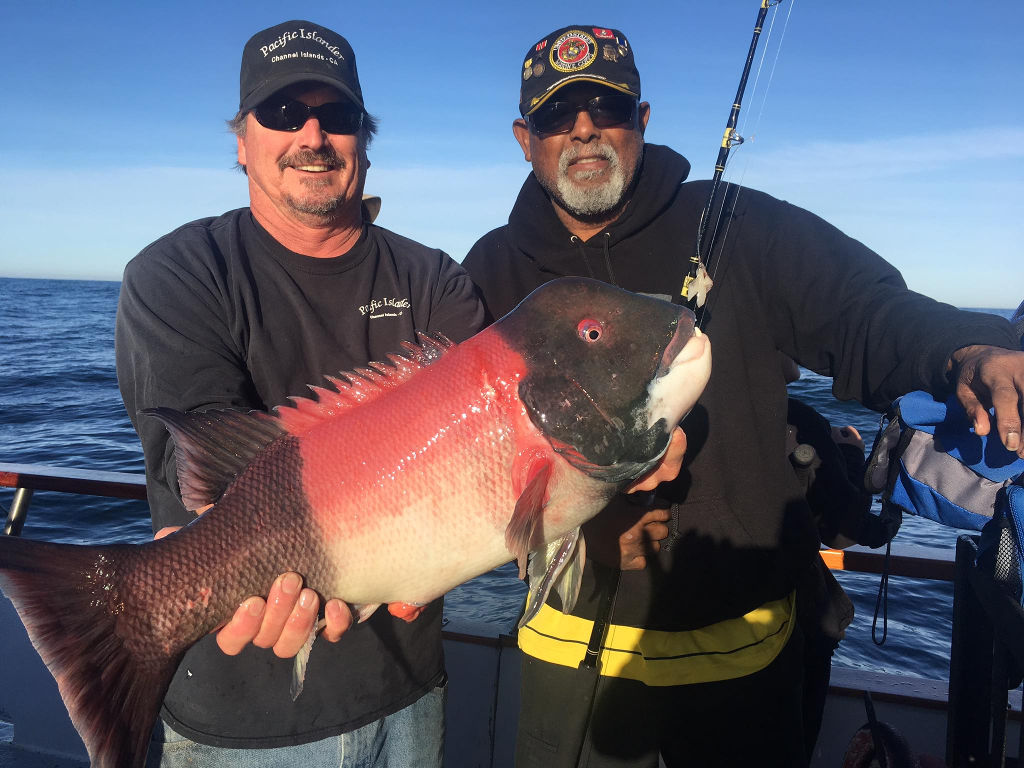 (Nice Sheephead caught March 3, 2017)
For Fish Counts visit our Fish Counts page http://www.channelislandssportfishing.com/fishcount
BOOK ONLINE at WWW.CISCOS.COM
RESERVATIONS & GENERAL QUESTIONS (805) 382-1612